Energetica Supplies Energy Systems to Bolivian Communities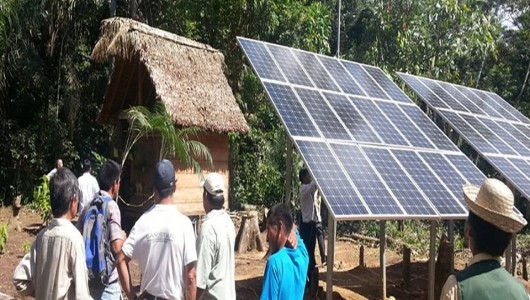 According to a survey conducted by Energetica, a nonprofit organization located in Cochabamba, many citizens in Bolivia believe that the more energy they have, the better. Energetica is working to fight this misconception. Their mission is to provide equal energy to Bolivians and seek proactive ways to encourage a greater and more rational use of energy. To promote this, Energetica diversifies energy supply sources, provides efficient development for energy sources and utilizes renewable energy to contribute to environmental conservation.
Their vision is to improve the quality of life of disadvantaged Bolivians, increase productivity and preserve the environment. Some of their methods consist of training individuals for management and human resources roles, finding solutions through technology and innovation, and increasing access to energy for impoverished citizens.
Energetica was started on February 18, 1993 by now-Executive Director Miguel Fuentes Fernandez. The team is made up of a set of advisers, technicians and project managers who come together to create and implement projects throughout Bolivia.
They divide their work methods into four different programs. The first program focuses on developing access to energy to extend the coverage of energy services in rural and urban areas so that it can be used domestically and for community and productivity uses. They do so by looking at three different things: how energy is used in a household, how it is used in the community and how it can be utilized to create more energy.
They use municipal projects to gauge the average household's energy consumption and then apply this information to help families obtain the access to the energy that they need to improve the quality of lighting, communication and cooking.
Project managers create projects to strengthen social infrastructure in order to improve health and education in rural areas. Lastly, to increase energy, Energetica promotes dedicating different energy sources—such as natural gases, biomass and solar energy—to productivity, harnessing it to optimize internal management mechanisms.
The second program focuses on sharing knowledge. To complete this project, they educate the residents of Bolivia through seminars, workshops and training sessions to teach them how to efficiently use and conserve energy. This ties into the third program, which involves meeting with citizens to become better informed about their demands. With this knowledge, they are able to help provide more energy and education where it is needed.
The fourth and final program involves strengthening institutions and companies. This program focuses on meeting with companies to train employers on energy-saving tactics, teaching them about the importance of sharing energy and evaluating their energy use. This helps keep companies and big organizations from overusing energy.
Right now, Energetica has projects happening all over Bolivia. In the last 15 years, they have successfully installed over 31,000 renewable energy components throughout the country. In addition, they have trained 70,000 citizens of Bolivia in energy conservation and knowledge sharing. The project will be continued until Bolivia is supplied with optimal energy.
– Julia Hettiger
Sources: Energetica, Matador Network, Market Watch
Photo: Energetica
https://borgenproject.org/wp-content/uploads/logo.jpg
0
0
Borgen Project
https://borgenproject.org/wp-content/uploads/logo.jpg
Borgen Project
2015-07-24 08:49:14
2020-07-07 14:18:48
Energetica Supplies Energy Systems to Bolivian Communities