Name: Emily Doneen
Location: London, United Kingdom
Role: Nonprofit Leadership Team Member
Fundraising Goal: £400
How did you get interested in global issues?
One day in class my Freshman year in college, my International Relations professor told us to find any international news. It could be anything, and taking the task literally, I just typed onto my computer, global news. I stumbled upon an article about a Yemeni representative addressing the United Nations for aid. I never heard about what was going on in Yemen (or even Yemen) so I spent roughly five minutes learning about it. And I was so mad at myself for not knowing what was happening, and more upset that not many of Americans did as well. It became my mission to create more awareness about the humanitarian crisis in Yemen.
Why are you volunteering your time to serve the world's poor?
When I was a kid I remember watching the news on my dad's lap and seeing Syrian Refugees crossing borders in rafts, risking their lives. As a kid, I had no true concept of danger, and leaving my home to be safe. My home was always my safe place. So as I grew up, I kept an eye out on the news for any type of global news. It became very important to me, so I decided to figure out the best way I can help people who are seen and treated as disposable. My goal in life is to give as many people as I can a safe space and the basic needs to survive. I want to fight for the people who have been forgotten, and help their voice reach a bigger audience.
Any interesting tidbits to share?
I love animals! I worked for years for a nonprofit called New Beginning Sporthorses. We would rescue off-the-track thoroughbreds to retrain them and find them their forever homes.
I have been researching the conflict and humanitarian crisis in Yemen for around 6 years. I am currently writing my dissertation on the correlation between the conflict/crisis and child marriage.
I love being in the outdoors. I recently hiked to Machu Picchu and hope to hike the Alps Mountain in the near future!
My Compassion/Humility List
I will do the following for any friends and family who donate in my honor.
£10 – Homemade cookies.
£20 -50 – For me to do dares you come up with.
£30 – Sip and Paint.
To support Emily Doneen's Fundraising Campaign, as you make your donation, click on '+ Donating on Behalf of' and enter their name.
Direct Bank Transfer:
To transfer funds directly to our bank account, from a UK bank account, at no cost, please use the details below:
Account holder: The Borgen Project
Sort code: 23-14-70
Account number: 62555851
IBAN: GB56 TRWI 2314 7062 5558 51
Donate with Popular Phone Apps:
Cash App ($theborgenproject) or Venmo.
"Having made tremendous strides on behalf of impoverished families throughout the world, I applaud The Borgen Project for its tireless commitment to ending global poverty. Through strategic advocacy and public education, you are helping to shape U.S. policy for the betterment of mankind. We are proud to be home to visionary groups like The Borgen Project. You represent the best of who we are as a state and as a people – insightful thinkers, proactive leaders and inspiring problem-solvers, who are committed to redefining what is possible and, ultimately, to changing the world."
– Gov. Jay Inslee (WA)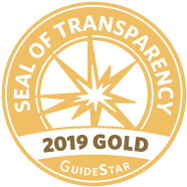 The Borgen Project received the Gold Star Seal of Transparency from GuideStar, the world's largest source of information on nonprofit organizations. Read the entire GuideStar profile of The Borgen Project.