Name: Emile Vallejo
Location: London, United Kingdom
Role: Political Affairs Team Member
Fundraising Goal: £400
How did you get interested in global issues?
My interest in global issues began at a very young age, as I grew up and learned more and more about the world I was able to identify that many times when we travel to a country we simply see the positive side, the technological advances and the riches it has to offer and we take for granted that all people live in the same conditions. However, when researching and reading more in depth I could see problems such as poverty, inequality, malnutrition that affect millions of people every day, even in first world countries, so I consider it relevant to raise awareness so that these people are not left aside and fight to contribute a grain of sand against this great struggle.
Why are you volunteering your time to serve the world's poor?
I am volunteering to help fight poverty worldwide because I have a deep sense of compassion and empathy for those who are less fortunate. Seeing the suffering and hardship that so many people face due to poverty, inequality and other global issues motivates me to take action and do what I can to make a positive impact.
In addition, volunteering provides me with a sense of purpose and fulfillment. Being able to use my skills and resources to make a difference in the lives of others is incredibly rewarding, and gives me a sense of accomplishment that I find difficult to match through any other activity.
Finally, I believe that serving others is a fundamental part of being a responsible member of society. By contributing my time and resources to help those in need, I hope to inspire others to do the same and contribute to building a more just and equitable world.
Any interesting tidbits to share?
For example, did you know that over 700 million people worldwide live in extreme poverty? Or that every year, 2.5 million children die from malnutrition?
From a very young age I have been interested in helping through social service in government subsidized kindergartens whose budgets were not enough to guarantee the minimum conditions, by helping children in less favorable conditions by teaching them English and collecting funds, toys, books and food to help those who needed it most.
I am a passionate writer who hopes to help and tell a story through words.
To support Emile Vallejo's Fundraising Campaign, as you make your donation, click on '+ Donating on Behalf of' and enter their name.
Direct Bank Transfer:
To transfer funds directly to our bank account, from a UK bank account, at no cost, please use the details below:
Account holder: The Borgen Project
Sort code: 23-14-70
Account number: 62555851
IBAN: GB56 TRWI 2314 7062 5558 51
Donate with Popular Phone Apps:
Cash App ($theborgenproject) or Venmo.
"Having made tremendous strides on behalf of impoverished families throughout the world, I applaud The Borgen Project for its tireless commitment to ending global poverty. Through strategic advocacy and public education, you are helping to shape U.S. policy for the betterment of mankind. We are proud to be home to visionary groups like The Borgen Project. You represent the best of who we are as a state and as a people – insightful thinkers, proactive leaders and inspiring problem-solvers, who are committed to redefining what is possible and, ultimately, to changing the world."
– Gov. Jay Inslee (WA)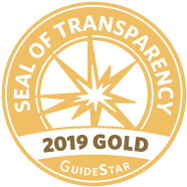 The Borgen Project received the Gold Star Seal of Transparency from GuideStar, the world's largest source of information on nonprofit organizations. Read the entire GuideStar profile of The Borgen Project.