Name: Elena Maria Puri
Location: London, United Kingdom
Role: Political Affairs Team member
Fundraising Goal: £400
How did you get interested in global issues?
I have always identified myself as a "Global Citizen", which first and foremost means a member of human race. After growing up in a multicultural environment I decided to study abroad to follow my interest in knowing new cultures. During my undergraduate studies I took many volunteer opportunities to help the most disadvantages and decided to write my dissertation around global inequalities. Recently, I have spent a month in sub-Saharan Africa where I really understood the meaning and injustice of the "ovarian lottery". Since then, my believes around inequalities and poverty have only grown stronger, accordingly I deeply believe that every human being, by the mere fact of being born, has the right to health, food, education, housing and a dignified existence. Every human being has the right to happiness and fullness of its existence.
Why are you volunteering your time to serve the world's poor?
Poverty, hunger, diseases, wars, discrimination, environmental changes, as well as loneliness, despair and insecurity. All this is intimately linked to the current inhuman and violent system of our society. A system which is based on competition, violence, and on the frenetic accumulation of goods, on the exercise of violence legitimized to obtain special benefits. Therefore, it would be naive to expect an evolution towards a better world by means of conjunctural reforms that do not radically transform the current scale of values and the social, political and economic organisation of the world in which we live. This system need to be reconstructed from its core. However, it would be equally naïve to believe that these changes do not have to start from us. Consequently, in order to be part of a movement which is slowly improving our society I want to take advantage of my privilege position to spent my time volunteering for the worlds' most disadvantages.
Any interesting tidbits to share?
I am a 24 year old Italian woman, currently completing my master in international political economy at LSE. I am passionate about philosophy and art. I am a proud cat-mum of a little fluffball I found on the corner of the street. In my free time I like to spent time in nature and one day I dream of having a van to travel the world and be able to work the land and become as self-sufficient as possible.
My Compassion/Humility List
I will do the following for any friends and family who donate in my honor.
• £150 create an art piece related to The Borgen Project
• £300 walk 1 day with The Borgen Project flyer on clothes
• £500 create 2/3 "The Borgen Project" mugs to be donated to charity shops
To support Puri, Elena Maria 's Fundraising Campaign, as you make your donation, click on '+ Donating on Behalf of' and enter their name.
Direct Bank Transfer:
To transfer funds directly to our bank account, from a UK bank account, at no cost, please use the details below:
Account holder: The Borgen Project
Sort code: 23-14-70
Account number: 62555851
IBAN: GB56 TRWI 2314 7062 5558 51
Donate with Popular Phone Apps:
Cash App ($theborgenproject) or Venmo.
"Having made tremendous strides on behalf of impoverished families throughout the world, I applaud The Borgen Project for its tireless commitment to ending global poverty. Through strategic advocacy and public education, you are helping to shape U.S. policy for the betterment of mankind. We are proud to be home to visionary groups like The Borgen Project. You represent the best of who we are as a state and as a people – insightful thinkers, proactive leaders and inspiring problem-solvers, who are committed to redefining what is possible and, ultimately, to changing the world."
– Gov. Jay Inslee (WA)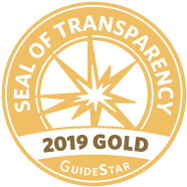 The Borgen Project received the Gold Star Seal of Transparency from GuideStar, the world's largest source of information on nonprofit organizations. Read the entire GuideStar profile of The Borgen Project.