How Education for Madagascar is Helping Hundreds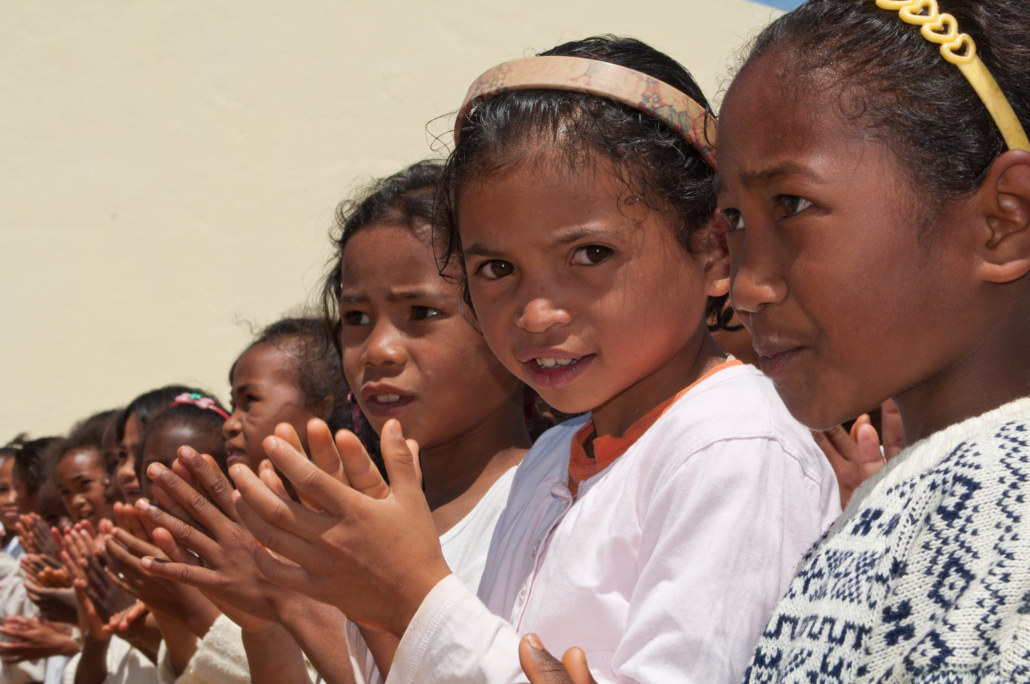 Oftentimes, education rates are seen as a major indicator of whether or not an area is poverty-stricken. Unfortunately for Madagascar, its education rates are lower than other African nations. In Madagascar, an average of 40% of children under 18 years old are out of school compared to about 35% across other African nations. Madagascar's poor education rates are mainly due to poverty and low economic growth, which means the government cannot allocate resources to education. After realizing this, a small group in the U.K. decided to do something about it and founded Education for Madagascar. 
What is Education for Madagascar?
Education for Madagascar is a charity registered in England that aims to lift children and families out of poverty through education. The nonprofit has volunteers in five cities across the country and small schools stationed in three cities. Across all of the nonprofit's campuses, they oversee and help 530 children in school. Although the majority of the nonprofit's actions thus far have revolved around allowing children to express themselves creatively and creating communities around music and art, the nonprofit is opening its first official school in September 2023. 
All About The KANTO and SCOLA Projects
The KANTO and SCOLA projects were Education for Madagascar's first major projects and set the foundation for the nonprofit's future endeavors. The KANTO project operates each Saturday and provides eight workshops for children focusing on learning French and English, three different instruments, dance, chess and plastic arts. When children enter the workshop, they receive little direction and staff members only assist them when asked. Education for Madagascar says that giving children the autonomy to choose how they want to spend their day and express themselves is a major step in personal growth for attendees. Also, allowing children the option to participate in activities that are either self-driven or competition-based allows them to see what type of work environment they may thrive in. 
The SCOLA project operates on a much smaller scale, creating a mentorship program for youth in Madagascar. Older children mentor those the program selects. According to Education for Madagascar, the program focuses on giving the knowledge needed to be financially independent with priority going to low-income families. 
Akanin'ny Kilonga Montessori School
While the nonprofit previously prioritized out-of-school and after-school programs, they are now expanding and starting their own school. The Akanin'ny Kilonga (AKA) Montessori School is opening in September 2023 and educates students based on their own interests and aims to teach children practical skills such as gardening, economic independence and energy saving. The school is opening with three main goals, the first of which is a quality Montessori education. To achieve this, the school is hiring board-certified Montessori educators, maintaining class sizes of 20 to 25, and keeping a consistent school schedule. The school also wants to create a proper learning environment, using furniture designed for children along with low-energy emitting appliances and practical outdoor activities. Finally, the school aims to promote language learning by teaching children both French and English along with the local language of Malagasy. 
Research has shown that the Montessori education style has yielded greater success for students in math, reading, vocabulary and social problem-solving. By bringing this education style to children in Madagascar, it can provide a great opportunity for communities to increase their overall education and problem-solving skills and bring each other out of poverty together. 
Education for Madagascar is both teaching children to express themselves creatively and through traditional education methods. They are also teaching communities to become economically independent by directly teaching economics and through learning French and English, giving Madascans the power to communicate with people across the world. Through its practical education style, Education for Madagascar will continue to help local communities in Madagascar lift themselves out of poverty, one lesson at a time. 
– Aidan Johnstone
Photo: Flickr
https://borgenproject.org/wp-content/uploads/logo.jpg
0
0
Lynsey Alexander
https://borgenproject.org/wp-content/uploads/logo.jpg
Lynsey Alexander
2023-09-17 07:30:14
2023-09-18 07:12:26
How Education for Madagascar is Helping Hundreds