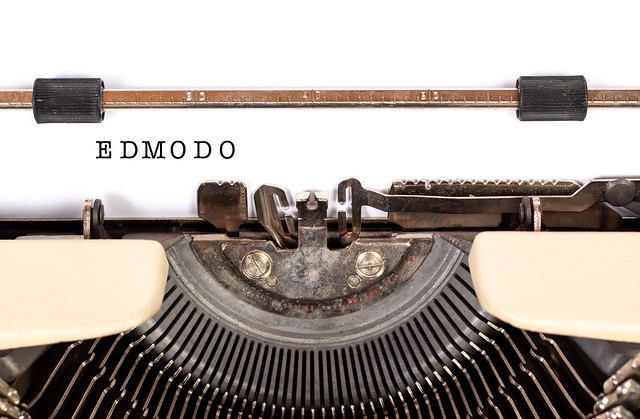 Edmodo is an online leader in global education networks for students, teachers, administrators, and parents across the world. Often referred to as "Facebook for school," Edmodo bridges borders and continents to globally connect educators and learners.
Edmodo was launched in 2008 in Chicago, Illinois by two school district employees working in their respective technology departments. Now, according to their website, the program has over 65 million users in 370,000 schools worldwide.
Jeff O'Hara, one of the founders of the project, noticed the number of social networking and media sites he had to block while working for his school's Information and Technology Department. He wanted to find a way to integrate the social media aspect of students' lives back into the classroom. O'Hara and Nic Borg designed Edmodo to give teachers and students a safe and productive tool in social learning.
Edmodo constructs its features with teacher input. Every year the company holds a professional development conference, called EdmodoCon, for its international community. The online platform even partnered with Sony Global Education, Inc. to launch a global math literacy campaign. Twice a year, the partners hold a worldwide math competition which is available to students and teachers in 190 countries.
The network adheres to its global community by being available in six different languages and providing in-post translations. Edmodo has features that facilitate discussions between educators, consolidate assignments for students, and provide a marketplace for teachers to share or sell resources.
Through Edmodo, teachers are able to connect their classrooms with classrooms across the globe. Students learn about other customs and cultures in lessons that deeply engage their interests. Edmodo has been used for modernized 'pen-pal' projects – students in different countries share their hobbies and classrooms partner online to delve into a subject from another perspective.
Edmodo gives teachers around the world free access to educational resources and a platform for global communication with other teachers. Bringing together the global education community, Edmodo allows teachers from across the globe to share ideas, receive feedback and grow professionally by learning from one another.
– Erica Rawles
Photo: Flickr
https://borgenproject.org/wp-content/uploads/The_Borgen_Project_Logo_small.jpg
0
0
Borgen Project
https://borgenproject.org/wp-content/uploads/The_Borgen_Project_Logo_small.jpg
Borgen Project
2016-10-08 01:30:10
2020-06-11 18:43:22
Social Media Site Fosters Community in Global Education