Name: Donike Jashari
Location: London, United Kingdom
Role: Political Affairs Team Member
Fundraising Goal: £400
How did you get interested in global issues?
I became initially interested while I was studying at University and volunteering for SHOUT UK and Missing People. The many research papers that I had to read as well as the individuals I came across during my volunteering, opened my eyes to how truly vulnerable and helpless many people feel during financial burdens and issues. It impacts every part of their lives, from not being able to afford healthy food to lacking adequate education. This cycle can become never ending, especially in areas where there is poor funding for education and a lack of aid from more developed countries to the lesser developed ones.
Why are you volunteering your time to serve the world's poor?
I hold the knowledge that whoever someone is, whatever their background is, everyone deserves to live as abundantly as they can. No one chooses what environment or class they are born into and yet it seems to be the case that those born into worse circumstances are punished for it. A lack of funding, lack of awareness, lack of general support, leaves many feeling isolated in their struggles. It should not be the reality that the less fortunate are ignored and the most fortunate are celebrated. Everyone deserves to live a life they can enjoy and prosper in.
Any interesting tidbits to share?
I currently volunteer for three charities. SHOUT UK and Missing People as a crisis chat volunteer and The Children's Society as a Community Ambassador/speaker.
My Compassion/Humility List
I will do the following for any friends and family who donate in my honor.
Phonics tutoring for children (working as a high level teaching assistant and having received raining for phonics, I am able to teach from the lower levels, such as ditties and red to higher levels like blue and grey, set 6).
Cleaning.
Babysitting.
To support Donike Jashari's Fundraising Campaign, as you make your donation, click on '+ Donating on Behalf of' and enter their name.
Direct Bank Transfer:
To transfer funds directly to our bank account, from a UK bank account, at no cost, please use the details below:
Account holder: The Borgen Project
Sort code: 23-14-70
Account number: 62555851
IBAN: GB56 TRWI 2314 7062 5558 51
Donate with Popular Phone Apps:
Cash App ($theborgenproject) or Venmo.
"Having made tremendous strides on behalf of impoverished families throughout the world, I applaud The Borgen Project for its tireless commitment to ending global poverty. Through strategic advocacy and public education, you are helping to shape U.S. policy for the betterment of mankind. We are proud to be home to visionary groups like The Borgen Project. You represent the best of who we are as a state and as a people – insightful thinkers, proactive leaders and inspiring problem-solvers, who are committed to redefining what is possible and, ultimately, to changing the world."
– Gov. Jay Inslee (WA)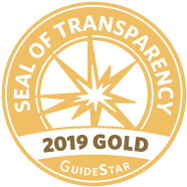 The Borgen Project received the Gold Star Seal of Transparency from GuideStar, the world's largest source of information on nonprofit organizations. Read the entire GuideStar profile of The Borgen Project.