The Donate to the Global Poverty Campaign
Donate Global Poverty is a campaign aimed at getting everyone to contribute to help fight global poverty. Far too many people go through life thinking they'll donate to global poverty later. We started asking, what if everyone just donated to global poverty now? If everyone does a little the impact would be amazing, so donate to global poverty now!
* Email is used to send a tax-deduction receipt. Email addresses will not be sold or shared with third parties.
To Donate by Mail:
 The Borgen Project
1416 NW 46th St Ste 105 PMB 145
Seattle, WA 98107
We appreciate your donation to the global poverty fight. The Borgen Project is a 501 (c)(3) tax-deductible nonprofit organization (EIN 20-0536470). The organization is located in Seattle, email [email protected] or call 206-471-4148 to arrange a tour of the office!
4818 14th Ave NW, Suite 7, Seattle, WA 98107
"Having made tremendous strides on behalf of impoverished families throughout the world, I applaud The Borgen Project for its tireless commitment to ending global poverty. Through strategic advocacy and public education, you are helping to shape U.S. policy for the betterment of mankind. We are proud to be home to visionary groups like The Borgen Project. You represent the best of who we are as a state and as a people – insightful thinkers, proactive leaders and inspiring problem-solvers, who are committed to redefining what is possible and, ultimately, to changing the world."
– Gov. Jay Inslee (WA)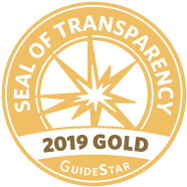 The Borgen Project received the Gold Star Seal of Transparency from GuideStar, the world's largest source of information on nonprofit organizations. Read the entire GuideStar profile of The Borgen Project.