Donald Girskis Visits Borgen Project Headquarters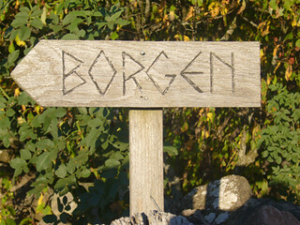 Donald Girskis, a business guru who has created grand success with Boost Mobile and ShoreTel, brought enthusiasm and encouragement to The Borgen Project today as he visited headquarters for the first time here in Seattle.
Girskis' business talent saw him at the start and formation of Boost Mobile, which under his leadership grew from an innovative idea to $1.8 billion in sales in just 5 years. Additionally, Girskis' expertise in business then led him into the position of Senior Vice President, World Wide Sales, at ShoreTel, in which he resided from February 2008 to March 2012. This exemplary background in business has granted him the extraordinary opportunity to travel across the globe.
Through his travels across the globe, Girskis has seen the realities of both developed areas and less developed areas. Traveling to less developed countries and seeing the harsh realities of poverty has impressed upon him a calling to aid those who are less fortunate. He realizes the extremely difficult situation that millions are born into out of no fault of their own.
Girskis finds that The Borgen Project is important to the global humanitarian cause and he is passionate about becoming a part of this team. He was brought to this Project because he likes the fact that we can and do make a difference through advocacy for the world's poor through our economic, humanitarian, and security perspective.
Girskis' particular travel to Kenya has impacted the way he sees global development. He describes his trip to Kenya as an unusual juxtaposition between the traditional red masai robes and spears of the villagers and their possession of cellphones.  It was a prime example of how markets open for US companies when poverty is alleviated and poor people's lives are elevated.  This reinforces that not only does foreign aid help the humanitarian cause, but it is good for job creation right here in the US. Girskis' prime experience and passion is a great fit with The Borgen Project. The potential is exciting and unending, welcome aboard Donald Girskis!
– Evan Walker
https://borgenproject.org/wp-content/uploads/logo.jpg
0
0
Borgen Project
https://borgenproject.org/wp-content/uploads/logo.jpg
Borgen Project
2013-02-07 14:03:16
2020-05-07 23:28:40
Donald Girskis Visits Borgen Project Headquarters