Dikembe Mutombo: Life After NBA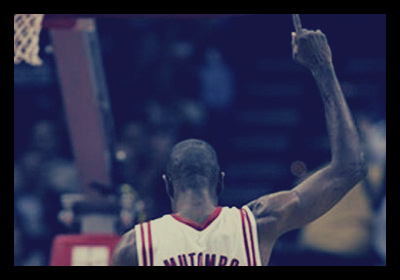 Dikembe Mutombo may be best remembered as one of the most prolific shot-blockers and defensive players in NBA history.  With 3,289 blocks and over 12,000 rebounds in his 18-year career, Mutombo built an incredible legacy on the court.
His basketball career began at Georgetown University, where he played for renowned coach John Thompson.  At 7 feet 2 inches tall, one might expect that Mutombo attended Georgetown on an athletic scholarship, as he was seemingly built for basketball.  However, Mutombo immigrated to the United States from the Democratic Republic of Congo thanks to a USAID scholarship and a dream of becoming a doctor.
While it may be true that Mutomobo's basketball legacy began at Georgetown, it was also the place where he cultivated his ideals of philanthropy.  Mutombo graduated with double majors in Linguistics and Diplomacy, and entered the NBA following his graduation.
Highlights of Mutombo's philanthropic ventures during his basketball career include being a spokesperson for the international relief agency CARE, traveling to Somali refugee camps in Kenya during the Somali Civil War, and funding the Congolese track and basketball teams' travel and expenses during the 1996 Olympics in Atlanta.
In 2007, Mutombo opened the Biamba Marie Mutombo Hospital near Kinshasa in his native Congo.  The hospital boasts many accomplishments, including partnering with USAID for a community-based initiative to treat HIV/AIDS in the region.  More than anything, the hospital provides a much-needed advanced health center offering care for those who would elsewhere be denied access.
Mutombo retired from the NBA in 2009.  But his efforts to promote global development have only grown.  Mutombo is the founder and chairman of the Dikembe Mutombo Foundation, the organization that oversees all of his charitable ventures.
Mutombo also currently sits on the boards of Opportunity International, Special Olympics International, and UNICEF.  A future endeavor for Mutombo is to build a state-of-the-art science and technology high school in Kinshasa.  For his tireless efforts, on December 1, Forbes announced Mutombo as one of America's "Top 50 Givers."
Mutombo's 18 years in the NBA are a testament to his talent and perseverance as an athlete, but it pales in comparison to his continuing fight to promote global health and development.
– Taylor Diamond
Sources: ESPN, Forbes
Photo: The Tallest Man
https://borgenproject.org/wp-content/uploads/logo.jpg
0
0
Borgen Project
https://borgenproject.org/wp-content/uploads/logo.jpg
Borgen Project
2013-12-28 04:00:07
2017-11-30 10:50:49
Dikembe Mutombo: Life After NBA