EU Provides Pre-Paid Debit Cards for Refugees in Turkey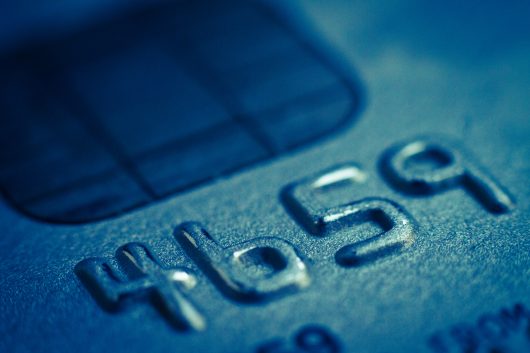 The EU Commission recently launched a 348 million euros ($391 million) aid program that issues electronic cash grants to benefit 1 million refugees in Turkey. The program is intended to slow the number of refugees entering Europe while also helping them maintain a normal and sufficient life in Turkey.
Turkey's president, Tayyip Erdogan, has criticized the EU for not coming through on an agreement they made almost a year ago. As a country that holds approximately 3 million refugees, Turkey has been in desperate need of additional aid and the EU sought to meet those needs by promising to provide the country with 3 billion euros.
Nearly a year ago, a deal was made that President Erdogan would curb the flow of refugees entering Europe and in return, the EU would provide aid to the country's refugees. The EU is finally paying out the promised funds, and now, refugees are receiving a monthly allowance transferred to their debit cards.
The EU and member states have collectively accumulated money to finance the Emergency Social Safety Net from which 348 million euros will be directed to Turkey's refugee crisis. The refugees in Turkey are receiving around 100 Turkish Lira per three-member family, which amounts to the cost of living in Turkey; however, this amount may be recalculated depending on the family's specific needs.
The amount of money distributed to the refugees pays for food, rent and other essentials based on the current prices in Turkey. This new program is not only intended to serve the refugees in Turkey but also serves as a model for the Greek government that expects to retain 55,000 refugees. Since more than 1 million refugees relocated from Turkey to Greece by boat, Greece has to develop a plan to ensure the refugees living in the country are thriving.
To manage the refugees living in the country, the Greek government is planning to implement a similar pre-paid debit card program; however, the 100 Turkish Lira will not be sufficient to support a family in Greece. Since the cost of living in Greece is much higher, the allowance dispersed to refugee families will be much higher than the amount allocated to refugees in Turkey.
The EU's largest humanitarian program in Turkey is managed by the World Food Program, with the additional support of the Turkish Red Crescent, the Turkish Crisis Management Agency and the Turkish Ministry for Family and Social Policy. The additional assistance is in place to ensure that the money gets dispersed appropriately.
Although it took some time for the EU to begin assisting in Turkey's refugee crisis, now that the cash flow is rolling in, pre-paid debit cards will help sustain a normal lifestyle for the refugees in Turkey. This new form of aid could spread and be employed by other countries as a popular program to assist the millions of dislocated refugees around the world.
– Kayla Mehl
Photo: Flickr
https://borgenproject.org/wp-content/uploads/logo.jpg
0
0
Borgen Project
https://borgenproject.org/wp-content/uploads/logo.jpg
Borgen Project
2016-11-01 01:30:25
2020-06-02 16:43:39
EU Provides Pre-Paid Debit Cards for Refugees in Turkey