Name: Daniel Leite
Location: Bideford, Devon, United Kingdom
Role: Political Affairs Team member
Fundraising Goal: £500
How did you get interested in global issues?
In the world no issue should be treated in isolation. We, as citizens have the obligation of showing compassion and support for those who live in poverty. This idea is a longstanding one, that has become more active within the last decade as, I realised how media platforms have the capacity to not only highlight global issues but also bring positive outcomes through community action at an international scale.
Why are you volunteering your time to serve the world's poor?
Not only is the right thing to do, but at the same time is something that can help Britain as a country. My position is that by advocating for the world's poor communities I am also promoting change at home. The UK population must see itself as a member of a positive and active group of world citizens which through community empowerment and action can direct politicians to have a more positive and impactful action in the fight to end poverty. By supporting The Borgen Project I am supporting the group have a positive impact in strengthening its position as an ally for the worlds poor.
My Compassion/Humility List
I will do the following for any friends and family who donate in my honor.
• £150 – If I reach this total I shall shave one leg with hot waxe
• £500 – If I reach this total I will wax the other leg
At the end of the campaign, the person offering the biggest donation value will have a free family meal cooked by me as a thank you!
Support Daniel Leite's Fundraising Campaign, ensure you enter their name in the 'Write a note' box when you donate
The Borgen Project is a 501 (c) (3) nonprofit organization. All donations are tax-deductible to the fullest extent allowed by law. For more information, please contact [email protected] or 206-471-4148.
To Donate by Mail:
 The Borgen Project
2661 N Pearl St., PMB #442
Tacoma, WA 98407
Visit The Borgen Project!
To arrange a tour of the office, please email:
[email protected]
708 Broadway Suite 201, Tacoma, WA 98402
"Having made tremendous strides on behalf of impoverished families throughout the world, I applaud The Borgen Project for its tireless commitment to ending global poverty. Through strategic advocacy and public education, you are helping to shape U.S. policy for the betterment of mankind. We are proud to be home to visionary groups like The Borgen Project. You represent the best of who we are as a state and as a people – insightful thinkers, proactive leaders and inspiring problem-solvers, who are committed to redefining what is possible and, ultimately, to changing the world."
– Gov. Jay Inslee (WA)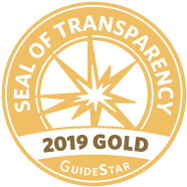 The Borgen Project received the Gold Star Seal of Transparency from GuideStar, the world's largest source of information on nonprofit organizations. Read the entire GuideStar profile of The Borgen Project.