Community Health Workers Bring Aid to Nigeria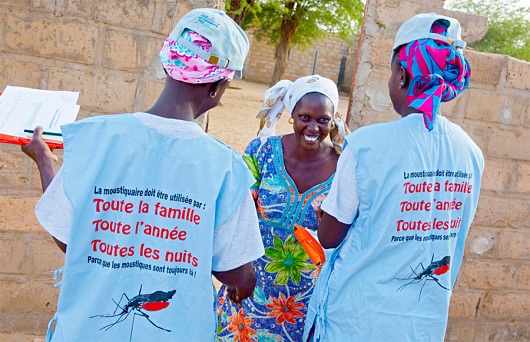 Rural Nigeria is home to the highest rates of maternal mortality in the world; for every 100,000 babies born in 2013, 576 died.  Nigeria, the nation with more people than any other country in Africa, is now a location for community health workers (CHW).
The CHW program provides communities with public health workers that live in the neighborhoods they serve. Workers bring aid to Nigeria to provide residents with access to the care that they need. Although they are not medical professionals, the World Health Organization explains that they are given "training that is recognized by the health services and national certification authority."
CHWs serve as a link between health care professionals and people of the community. They increase communication and familiarity for patients and health administrators. Moreover, professionals learn how to better serve their community, and residents better understand their healthcare options.
For mothers in rural Nigeria, CHWs are specially trained in maternal and baby health. They inform women how to have safe pregnancies and give birth to healthy babies. Before the program came to the area in 2011, women did not know the importance of having prenatal and postnatal care, nor did they know how to access healthcare resources. After the presence of CHWs, the percentage of women receiving prenatal care more than doubled.
Women once had to give birth either at home or in inadequate community clinics. Homes are spaced so far apart that it takes about an hour and a half to reach the nearest hospital by automobile—which almost nobody owns, although some have motorbikes. Now, they have improved access to medical centers with equipment and trained staff. A newly organized network of taxi drivers was set up to solve the transportation problem.
A report in the scientific journal Global Health: Science and Practice found that the number of visits to local clinics increased by a dramatic 500 percent. Visits went from 1.5 each month per 100 people to 8.  Furthermore, the number of women giving birth in places with medical assistance doubled in just one year. Women receiving prenatal care jumped from 6 percent to 21 percent, but progress did not stop there. In the following years, these statistics continued to improve.
CHWs educate people about good healthcare practices and as serve as guides. Even if healthcare is free, it is not always accessible to everyone, especially those that need it the most. The program also decreases costs for the overall community. Patients learn how to manage their own health and evade illnesses that require hospitalization or other costly treatments. In the United States, CHWs help people dealing with chronic diseases like diabetes and asthma.
Sally Findley, who works for the Mailman School of Public Health at Columbia University in New York, praises that  "I don't think there's a country that can't benefit from community health workers. In the long run, they're part of the solution."
– Lillian Sickler
Sources: NPR, US National Library of Medicine, CDC, Bing, Mass.gov, Partners in Health
Photo: Health Communication
https://borgenproject.org/wp-content/uploads/logo.jpg
0
0
Borgen Project
https://borgenproject.org/wp-content/uploads/logo.jpg
Borgen Project
2015-06-29 08:00:45
2020-07-14 18:28:23
Community Health Workers Bring Aid to Nigeria