Climate Change and Public Health: A Crucial Connection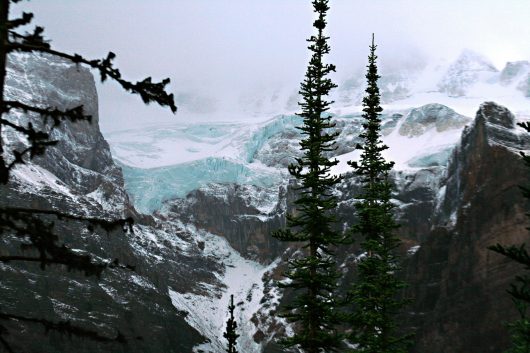 Public health and the environment do not, on the surface, seem like related topics, but their relationship is crucial to protecting all people and living things.
More and more scientists and health professionals are agreeing that the connection between climate change and public health is an area of increasing concern. As the effects of climate change on lessening biodiversity and worsening severe weather become more transparent, the changing environment is having dire effects, especially on impoverished populations.
While human health is now, by most metrics, better than it has ever been, ongoing planetary changes threaten to reverse this progress. These threats require a new approach to health research and policy called "planetary health."
In broad terms, planetary health asserts that humanity cannot sustain itself while ecological life suffers. Like traditional public health, it defines health broadly, including physical, mental and social well-being. It therefore considers health not just on an individual basis, but across entire populations.
For example, nutrition is becoming a growing concern as water scarcity and social degradation continue as they currently are. Decreased biodiversity also limits how many crops people can grow as well as threatens the livelihoods of many – especially rurally based and often impoverished demographics. City dwellers and those in developed countries might not see immediate losses, but those who produce the least emissions while living in poverty will be at the greatest disadvantage.
Many health organizations are now recognizing this connection between climate change and public health. Child Family Health International recently vouched support for the Planetary Health and One Health Movements, each dedicated to applying a collaborative, multidisciplinary approach to address potential or existing risks that originate at an ecological level. The organization offers many programs under both movements to target a wide array of disciplines aiming to support planetary health, food waste reduction, low environmental impact diet, improved governance, efficient water usage, ending deforestation and family and city planning.
Even an influential medical journal has recently brought awareness to climate change and public health. The Lancet now publishes information about planetary health, focusing on climate policies and their health benefits. Global warming itself brings public health challenges – with tropical diseases like malaria expanding their range and storms or floods triggering sanitation problems. By discussing productive ideas like shutting down coal plants to cut greenhouse gas emissions and preventing people from getting sick or dying from breathing or heart problems, planetary health can turn into an entire field of study driven by educated minds.
Solving climate change and public health concerns is no easy feat. However, through a multifaceted perspective highlighting the important relationship between these two issues, global efforts to improve lives can better supporting everyone toward a more sustainable future.
– Allie Knofczynski
Photo: Flickr
https://borgenproject.org/wp-content/uploads/logo.jpg
0
0
Amy
https://borgenproject.org/wp-content/uploads/logo.jpg
Amy
2017-10-01 01:30:47
2020-07-17 09:03:38
Climate Change and Public Health: A Crucial Connection