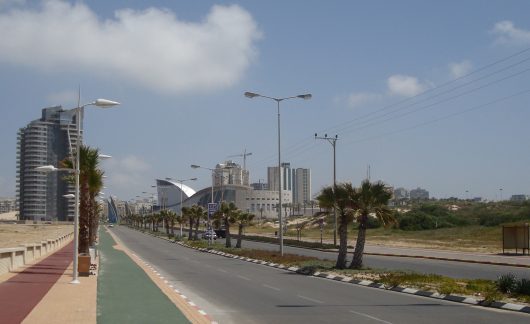 Between 2010 and 2016, Israel's GDP grew from $233.61 billion to $317.75 billion. Foreign direct investment in Israel increased from $6.98 billion to $11.9 billion. In particular, Chinese investment in Israel increased tenfold to $16.5 billion. China facilitates Israeli development mainly by investing the technology market.
Chinese technology companies, such as Baidu, Alibaba and Ping An, have been boosting Chinese investment in the Israeli technology industry by 50 percent year-on-year. All of these data show a positive growth trend of the China-Israel business relationship. China facilitates Israeli development on a large scale.
Last year, Eli Cohen, the Israeli Economic Minister, said in an interview, "We are willing to see more Chinese companies operating in Israel […] and we are willing to increase the cooperation between China and Israel."
According to a report from an Israeli research firm, the number of Chinese entities investing in Israeli technology companies has increased from 18 in 2013 to 34 in 2017. Baidu, Alibaba and Qihoo 360 are typical examples of how China facilitates Israeli development by investing in Israeli technology.
Baidu China Facilitates Israeli Development
Baidu is a Chinese multinational technology company founded in 2000 that provides China's most popular search engine. In 2014, Baidu helped Carmel Ventures, an Israeli venture capital fund, raise $194 million for its fourth investment fund.
In 2015, Baidu invested $5 million in Tonara, an Israeli music software company founded in 2008. It aids in music development by providing an interactive platform for music teachers, parents and students. Users can chat, track daily piano practice progress and get music sheets from the app. The company also produces Wolfie, a teaching and evaluation tool for music teachers.
Baidu's senior director of corporate development, Peter Zhang, joined Tonara's board, and Tonara expanded its Chinese market with Baidu's help. The aim is to grow the use of Tonara's teaching tools, as there are more than 50 million piano students and 10 to 20 million violin students in China.
Alibaba Group Holding Limited
Alibaba is a Chinese e-commerce company founded in 1999. It provides consumer-to-consumer, business-to-consumer and business-to-business services online. In 2015, Alibaba invested $5 million in Visualead, a company producing innovations in QR codes, which are heavily used in China.
The funding helps Visualead expand its business in the technology market. Alibaba also benefits from the connections with Visualead's clients, which includes Coca-Cola, Sina Weibo and BMW.
Qihoo 360 Technology Co. Ltd
Qihoo 360 is a Chinese internet security company founded in 2005. It mainly provides three products for users to guarantee safe accesses to the internet: a web browser, an app store and a search engine.
In 2014, Qihoo invested $60 million to start a global early-stage fund, which focuses on China, the U.S. and Israel. Qihoo also aided Carmel Ventures in its fourth investment round, as well as Jerusalem Venture Partners, an international venture capital firm. Previously, Qihoo invested in Israeli messaging app maker Glide Talk Ltd., gesture control-technology company Extreme Reality Ltd. and image recognition technology company Cortica Inc.
According to Cohen, other leading Chinese firms such as Huawei, Legend and Xiaomi have been investing in Israel by setting up research and development centers. China facilitates Israeli development by boosting its technology expansion.
"China and Israel are destined for partnership," Nathan Low, an Israeli-American investment banker, said. "China has the money and the markets. Israel has the products to solve problems and address opportunities."
– Judy Lu
Photo: Flickr
https://borgenproject.org/wp-content/uploads/The_Borgen_Project_Logo_small.jpg
0
0
Clint Borgen
https://borgenproject.org/wp-content/uploads/The_Borgen_Project_Logo_small.jpg
Clint Borgen
2018-03-20 07:30:21
2019-11-04 01:16:26
How China Facilitates Israeli Development