Chad's Ex-Dictator Detained in Senegal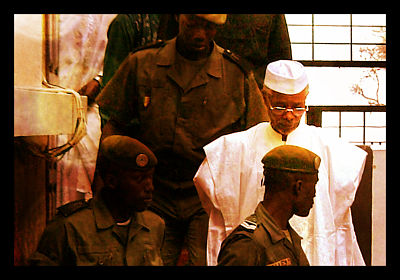 DAKAR, Senegal — According to reports, Chad's former dictator — Hissène Habré — was arrested in Dakar, Senegal, on June 30. His presidency between 1982 and 1990 was marked by corruption and mistreatment of Chad's citizens, and the Human Rights Watch called his detainment "a milestone" in the effort to bring justice for his victims and their families.
While Chad's economy is severely stunted by both its land-locked location in Central Africa and the fact that the vast majority of its land is unusable for subsistence agriculture, the humanitarian crises caused and perpetuated by political turmoil have done their fair share of classifying the country as a "failed state," according to the Fund for Peace Failed State Index. Habré was responsible for an estimated 40,000 deaths during his reign. When Habré was deposed by Idriss Déby in 1990, he went into self-imposed exile in Senegal after emptying the national treasury.
Despite mountains of evidence that were brought against Habré in the ensuing years, the government of Senegal did not pursue action against him. In February, 2000, he was arrested and indicted in Senegal, but upon the election of Senegal's president Abdoulaye Wade that same year, the case was dismissed.
Further attempts of the victims to have Habré extradited to Belgium were stalled, after which Belgium filed a case against Senegal in the International Court of Justice (ICJ). Senegal President Wade was voted out of office in favor of Macky Sall last year, shortly before the ICJ ruled that Senegal must prosecute or extradite Habré.
Chadian President Déby's government is still populated by many of Habré's former allies. The effort to bring these cases against Habré was hindered by fear of the Déby administration after 1990, which absorbed many of Habré's DDS — Directorate of Documentation and Security — agents and practices. Senegal's choice to detain Habré is a step forward, not only in light of the ICJ ruling but also as an affirmation of justice and source of closure for victims of the ex-dictator's administration.
– Naomi Doraisamy
Source: AllAfrica, Fund For Peace, Human Rights Watch, New York Times, Rural Poverty Portal, USIP
Photo: SeneNews
https://borgenproject.org/wp-content/uploads/logo.jpg
0
0
Borgen Project
https://borgenproject.org/wp-content/uploads/logo.jpg
Borgen Project
2013-07-15 04:00:42
2020-06-26 14:34:47
Chad's Ex-Dictator Detained in Senegal