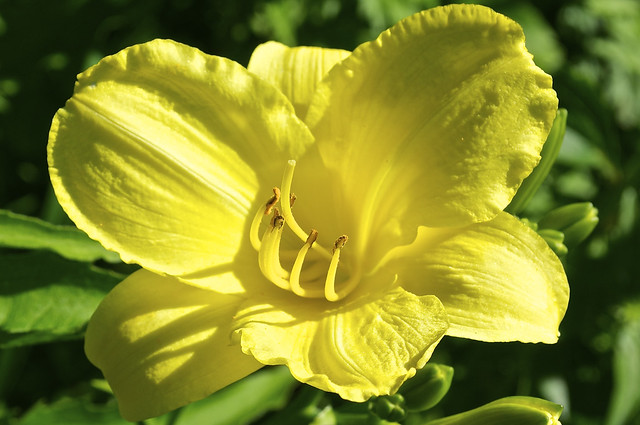 Chinese President Xi Jinping has made substantial efforts to reduce poverty in China for the millions living without basic necessities. In 2015, President Jinping set the goal of eliminating poverty in China by 2020. There were 1.4 billion people in poverty at that time, defined as earning less than $1.10 a day, a lower benchmark than the World Bank poverty guideline of $1.90 a day. While some of his methods to alleviate rural poverty have been conventional, like increasing tourism and promoting produce production, in one Chinese district his tactic has been far from ordinary.
The Yunzhou District of China is located about 200 miles west of Beijing, in the Yanshan and Taihang mountains. Given its remote location, the cities in this district have dealt with high levels of poverty. However, in the last decade, farmers in this area have capitalized on the fecund growth of daylilies to alleviate poverty in the region, and in China more broadly.
Medicinal Qualities of Daylilies
Daylilies are edible flowers that people use in Chinese herbal medicine. According to studies, they may have detoxification properties, aid in reducing insomnia, lessen hemorrhoids and calm nerves. Daylilies in China belong to a heartier class of flowers since they can grow in a variety of soil conditions, and the flower itself comes in many colors. Its botanical name, Hemerocallis, translates to "beauty for a day," as most daylilies will bloom in the morning and die by nightfall. However, the flower will stay in bloom for several weeks because each stem has more than 12 flower buds.
Increase in Land for Daylilies
Though areas in the district, like Datong City and the Fangcheng new village, have been cultivating daylilies for more than 600 years, the district recently increased the land on which it grows daylilies by 10 times. Now, millions of daylilies in China grow on 10,000 hectares or the equivalent of more than 18,000 football fields.
President Xi Jinping's Support for the Daylily Industry
On a recent trip to the district, President Jinping encouraged farmers and locals alike to continue developing the industry to reduce poverty in China. During his visit, President Jinping spoke about the country's efforts to reach its goal of total poverty eradication by the end of 2020. So far, daylily production has helped lift more than 1 million people out of poverty. In 2019, daylily production generated $9.17 million for the district. President Jinping remains steadfast in alleviating poverty in the country despite having only a few months before his deadline.
Revenue from daylilies in China may seem like an unusual product to reduce poverty in China by Western standards. However, according to Eastern culture, the flower is a cornerstone of the Chinese market and therefore a logical aspect of poverty alleviation. Even though the Yunzhou District has been cultivating the flower for more than 600 years, it is comforting to know that the towns and cities in that district have utilized daylily production in the last 10 years to bring over a million individuals out of poverty.
– Mimi Karabulut
Photo: Flickr
https://borgenproject.org/wp-content/uploads/logo.jpg
0
0
Kim Thelwell
https://borgenproject.org/wp-content/uploads/logo.jpg
Kim Thelwell
2020-05-29 07:30:53
2022-04-14 13:37:04
Daylilies to Reduce Poverty in China