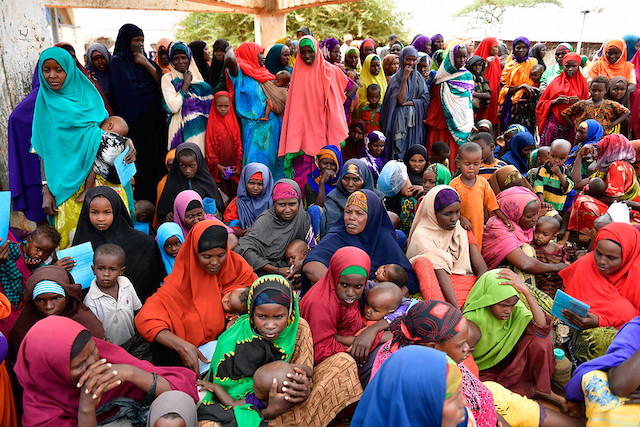 Africa as a continent is growing in many ways. Many of its countries' economies are growing quickly, lifting people out of extreme poverty. As economies grow and escape extreme poverty, several countries are developing issues with overpopulation. Though the issues exist for many reasons, there are viable solutions that, in some cases, are already being implemented. Hopefully, some solutions will provide a path for the future of the developing continent. Below are the top 10 facts about overpopulation in Africa. They describe how the issue came about and what is being done to solve it.
10 Facts About Overpopulation in Africa
By 2050 Africa's population is predicted to double. With so many countries having such a high birth rate, the populations of African countries are rising very quickly. Africa's current population of more than 1.1 billion is expected to exceed 2 billion in the next 30 years. The population is growing at a rate faster than any other continent.
By 2100, five of the top 10 most populous countries will be in Africa. Currently, Nigeria is the only country in Africa with a population in the top 10. Its population is expected to grow by another 527 million people by that time. With African countries growing at such fast rates, it is estimated that by 2100 the Democratic Republic of the Congo, Ethiopia, Tanzania and Egypt will join Nigeria in the top 10.
Africa holds 27 out of 30 of the countries with the highest birth rates. An overwhelming majority of the countries with the highest birth rates reside in Africa. Niger, Angola and Mali all have an average of around six births per woman. These rates are much higher than in developed nations. To compare, the U.S. has a birth rate of 1.88. Other developing countries such as Bangladesh and Sri Lanka have birth rates around 2.1.
Seventy percent of Africans are under 30 years old. The African population is the youngest in the world. As this younger population reaches working age, the demand for jobs will increase. Jobs will need to be developed to satisfy this job market.
Africa is urbanizing quickly. Around 80 percent of Africa's massive population growth will occur in cities. This is in addition to the massive rush to urbanization that has already occurred in Africa. While Africa may not be lacking land, its population is crowded into cities. In 2010, 90 percent of the continent's population was living on only 21 percent of the land.
Forty-seven percent of Sub-Saharan Africa's urban population lives in slums. The influx of people into African cities is putting stress on the housing and living situations within the cities. Close to half of all people on the continent are living in slums. They live in conditions that are crowded, lacking proper sanitation and often poorly constructed.
One cause of overpopulation is actually positive for Africa as a whole. One of the major causes for population increase is actually increased quality of life. More children surviving into adulthood and healthier adults have lowered the death rate in several African countries. The impact of healthcare is a major positive. However, if fertility rates do not fall while death rates continue to decrease, the population will boom and lead to overpopulation.
There are known solutions to overpopulation. Education is one of the key ingredients to reducing overpopulation. Educating people on how to properly family plan can help them to keep families smaller. Along with this, people must be provided with the resources to implement what they have learned.
Kenya serves as a model for other countries. In 2009, Kenya started a program called Vision 2030. this vision aimed to lower the country's birth rate from five in 2009 to three by 2030. By 2018, Kenya had already achieved its goal with a fertility rate of 2.81. Vision 2030 accomplished this with funding from USAID along with education programs and policies that informed people about family planning.
There are active organizations helping to reduce overpopulation. An organization called Rutgers is already active in Africa to fight overpopulation. This organization works to raise awareness about sexual reproductive health. It recently opened an office in Uganda to carry out its mission through partnerships with schools, government advocacy and local authorities.
These 10 facts about overpopulation in Africa show that it is an issue that continues to plague the continent. Despite the prevalence of the issue, however, there are known solutions that are being implemented to solve the problem.
– Josh Fritzjunker
Photo: Flickr
https://borgenproject.org/wp-content/uploads/logo.jpg
0
0
Kim Thelwell
https://borgenproject.org/wp-content/uploads/logo.jpg
Kim Thelwell
2020-01-14 07:30:33
2020-01-11 15:30:15
10 Facts About Overpopulation in Africa