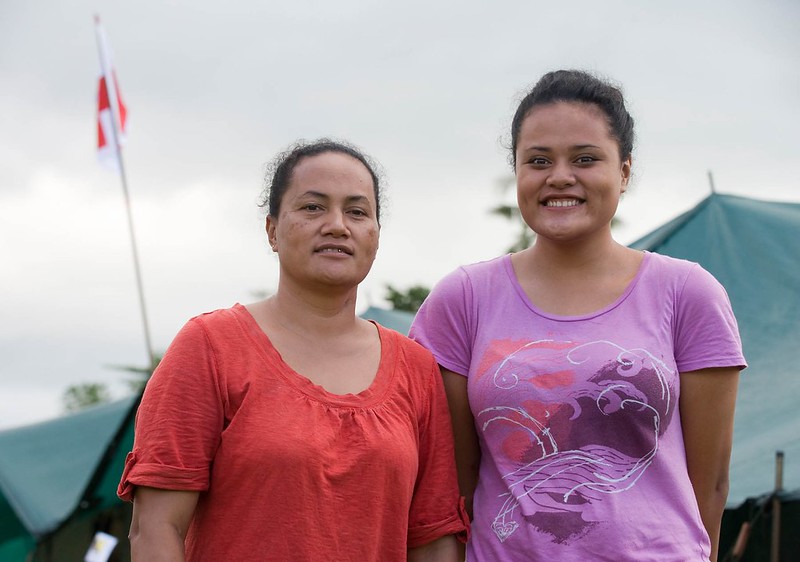 The dependent territory of New Zealand, Tokelau, lies in the Pacific Ocean. It consists of three atolls, or islands made up of coral: Atafu, Nukunonu and Fakaofo. Tokelau has the world's smallest economy, with an annual GDP per capita of $6,275 and a population of only 1,500 people. A lack of human resources and considerable financial constraints severely limit the Department of Health in Tokelau in addressing the population's healthcare needs. Here are seven facts about healthcare in Tokelau.
7 Facts About Healthcare in Tokelau
Population health: Tokelau's central health issues are non-communicable diseases (NCDs), especially cerebrovascular and cardiovascular diseases. From 2007 to 2010, cardiovascular diseases in Tokelau had a mortality rate of 17%. Aside from viruses, other principal causes of death in Tokelau include old age, neoplasms (unusual growth of body tissue) and accidental death, often the result of trauma. Because of minimal amounts of physical activity, about 75% of Tokelauns are obese, and close to 50% of Tokelauans smoke daily.
Hospital access: Each of the three atolls has one hospital. Every hospital has some medical and diagnostic equipment available for use, along with 12 beds. However, the hospitals lack some basic technology, like x-ray machines.
Lack of healthcare workers: As of October 2012, there were only 37 healthcare workers across all three atolls. Each hospital has one medical officer, four to five nurses, four to five nurses' aides and a porter. Healthcare in Tokelau suffers from a lack of doctors and specialized professionals in particular.
Lack of secondary and tertiary care: While the three hospitals can provide some level of care for their patients, they cannot afford specialized employees and more intensive treatment. NCDs, the primary healthcare needs faced by Tokelauans, require intensive care. Currently, patients requiring such services go offshore to either Samoa or, in more critical cases, New Zealand.
Funding: A combination of grant money from New Zealand, local revenue and international aid funds healthcare in Tokelau. However, the budget for healthcare is insufficient. Tokelau relies on aid from international organizations because it still lacks the means to invest in healthcare infrastructure on a large scale.
Lack of transportation: Healthcare in Tokelau also lacks an inter-atoll transportation system. This creates a decentralized hospital system, with three separate hospitals. Climate change and natural disasters further strain healthcare in Tokelau.
High life expectancy: Despite its unique challenges, Tokelau has worked to improve its healthcare system. Tokelauans have a reasonably high life expectancy rate compared to other countries in the Pacific region. In addition, Tokelau does not have high maternal or infant mortality rates.
Tokelau Health Strategic Plan 2016-2020
In August 2016, Tokelau launched a new initiative to better its healthcare infrastructure, called the Tokelau Health Strategic Plan. This plan has three parts: short-term goals in 2016 to 2018, intermediate goals from 2018 to 2020, and long-term goals for 2020 and beyond. Furthermore, Tokelau's healthcare plan has created four key ideas to help guide the country's healthcare initiatives. These ideas are developing healthcare infrastructure, improving general public health, improving governance of healthcare services and creating better clinical services for the island's population.
The most important aspect of the plan is the construction of a National Referral Hospital in Nukunonu, the largest of the three atolls. With the creation of the new National Referral Hospital, Tokelau would be able to alleviate the issues caused by its decentralized healthcare system.
The World Health Organization (WHO) has been working in conjunction with the Tokelau government to see this plan through. WHO outlined these priorities to oversee the advancement of Tokelau's healthcare:
Monitor the healthcare situation in Tokelau and develop strategies that would work in tandem with Tokelau's healthcare strategies.
Monitor NCDs, improve treatment regulations and care for patients and increase access to medication.
Develop healthcare infrastructure to minimize tobacco use in Tokelau and implement strategies to strengthen immunization.
Tokelau faces many challenges ahead as it looks to improve its healthcare system. The majority of these challenges come from a lack of economic means and a decentralized healthcare system. However, with international aid and the healthcare plan, the government can work to improve healthcare for all of its citizens' benefit.
– Anushka Somani
Photo: Flickr
https://borgenproject.org/wp-content/uploads/logo.jpg
0
0
Kim Thelwell
https://borgenproject.org/wp-content/uploads/logo.jpg
Kim Thelwell
2020-09-26 07:59:06
2020-09-26 07:59:55
7 Facts About Healthcare in Tokelau