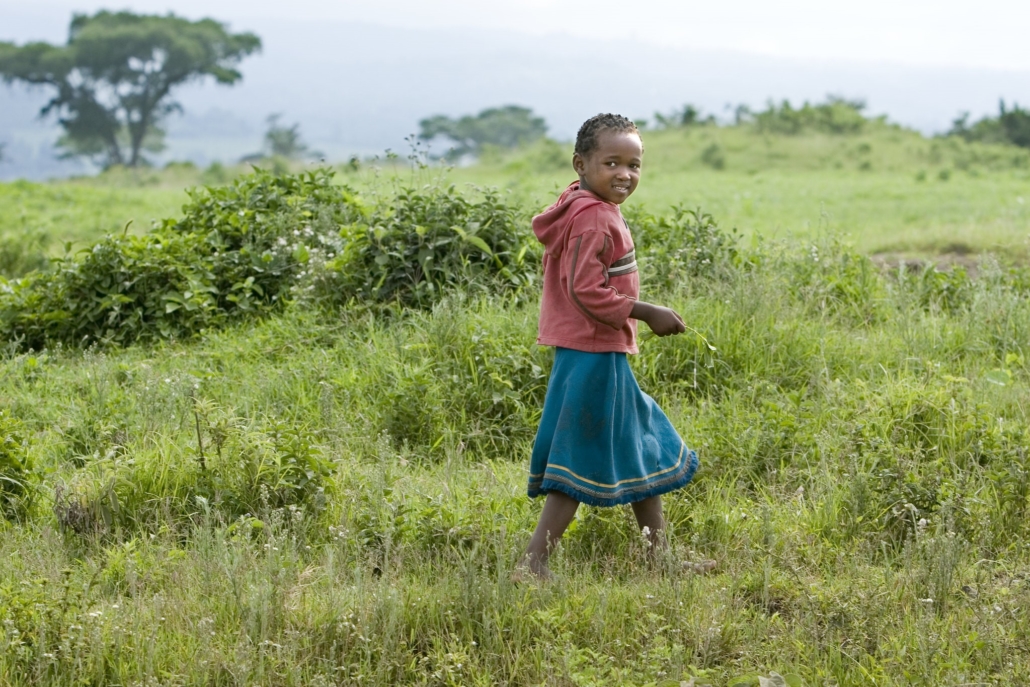 USAID is working jointly with the Tanzanian government to reduce poverty and improve nutrition, especially in the agricultural sector. The Feed the Future initiative and the Tanzanian government provide targeted investments focused on developing the private sector. In turn, these investments will contribute to the long-term sustainability of programs that reduce poverty and improve nutrition. In practice, these investments assist small-holder farmers employed in agriculture in Tanzania to increase their production and be more competitive in the production and marketing of their products. These efforts have consequently increased farmers' access to markets because of a greater ability to construct rural feeder roads.
Although problems remain, there are sure signs of progress for this U.S. and Tanzania partnership. Among these returns on investment, participating farmers have seen their productivity of rice per acre close to doubling and now "at least 450,000 people have benefited from the Feed the Future value chain interventions," according to USAID. Another promising partnership addressing the sustainability of agriculture in the country is Tanzania's own, Sustainable Agriculture Tanzania.
Tanzania's Circumstances in Numbers
According to USAID Feed the Future report from November 2019, the United Republic of Tanzania is one of the fastest-growing economies in Africa. Success in economic growth aside, more than 49% of the population suffers from extreme poverty, living on less than $1.90 per day. Furthermore, more than 34% of children younger than the age of 5 suffer from stunting and about 45% of women of reproductive age are anemic. Much of Tanzania's public health and economic woes are in part attributable to the agricultural sector, a sector that employs 75% of the population and provides about a third of GDP.
Sustainable Agriculture Tanzania (SAT)
Sustainable Agriculture Tanzania (SAT), a member of the umbrella organization International Federation of Organic Agriculture Movements (IFOAM Organics International), is a solutions-based organization that combines education, marketing, research and networking to improve agriculture in the country. SAT alleviates food insecurity, poverty and malnutrition by addressing unsustainable farming practices through educating, marketing, researching and networking in Tanzania.
This combination of tactics has resulted in small-holder farmers across Tanzania seeing significant benefits. The benefits these expertise programs have brought to Tanzania include an average 38% increase in participating farmers' income and an increase in production reported by 66% of facilitated farmers, according to SAT. The health benefits for Tanzanians entail near-zero exposure to environmental toxins because farmers avoid the use of chemicals and 76% of facilitated farmers reported a more balanced diet.
Both of these developments have had a positive impact on public health in the country. As for gains in sustainability, after SAT programs assist farmers, such as the organization's soil management programs, facilitated farmers saw their agricultural water consumption reduced by 59%, SAT reports. In total, SAT programs have promoted progress in attaining a more profitable, healthier and sustainable Tanzanian agriculture.
SAT has been a monumental partner in Tanzanian agriculture, hence the organization's acceptance of the "One World Award" in February 2022, an award given to those organizations and people who make the world a better place. SAT has made leaps in progress in Tanzania getting closer to reaching the U.N.'s Sustainable Development Goals (SDGs), but the ambitions of IFOAM extend to the rest of the world.
Exporting SAT's Success
IFOAM, a coalition of successful organizations such as SAT, operates on the international level promoting organic agriculture in pursuit of the U.N. SDGs that aim for zero hunger (SDG 2), good health and well-being (SDG 3) and responsible production and consumption (SDG 12). Organic agriculture can aid in achieving SDG 2 for zero hunger because it increases and stabilizes yields.
This, in turn, saves money that would otherwise go toward chemical treatment. SDG 3 for good health and well-being is on its way to success since farmers, after learning from said programs, are ceasing to use polluting synthetic chemicals on crops, which, in turn, reduces the harmful effects of chemical exposure on people. Furthermore, SDG 12 for responsible production and consumption is closer to success because these programs consolidate value chains, easing the ability of local economies to procure food.
Organizations such as SAT have proven instrumental for Tanzania, creating long-term sustainable development in the country's agriculture. Exporting such success is a task for far larger organizations, such as IFOAM. The path toward attaining the U.N. SDGs will require the continued commitment of governments, the private sector and local partners and NGOs like SAT and IFOAM. Going forward, the combined efforts of organizations such as SAT and IFOAM stand as promising signs of progress toward reducing global poverty and a more sustainable world.
– Chester Lankford
Photo: Flickr

https://borgenproject.org/wp-content/uploads/logo.jpg
0
0
Saiesha
https://borgenproject.org/wp-content/uploads/logo.jpg
Saiesha
2022-05-22 01:30:21
2022-05-25 07:43:44
Sustainable Agriculture in Tanzania