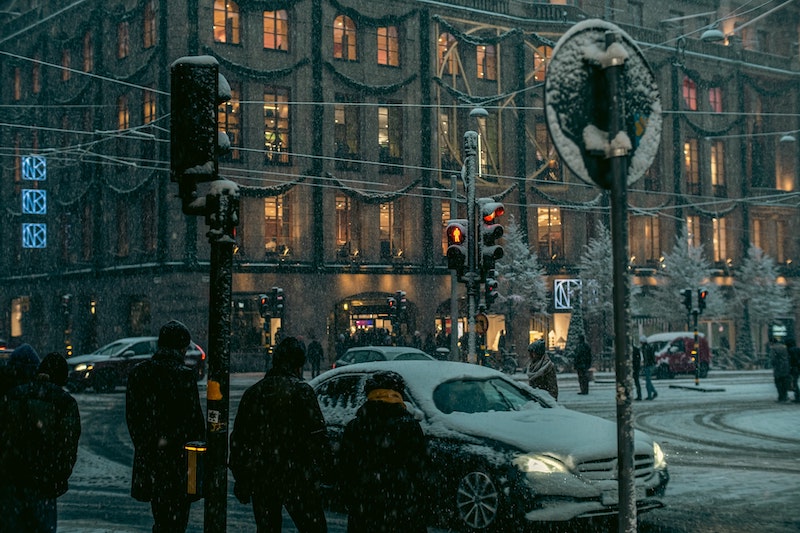 William Russell, an international health insurance company, ranks Sweden as the best country in the world in terms of mental health care. Green spaces, work-life balance and generous government spending on mental health are just some of the contributing factors. Yet, a study by Kinza Degerlund Maldi and others, published in 2019, reveals a socioeconomic divide in the distribution of mental illness. Both educational and income disparities had an impact on mental health, but low income posed a higher risk for susceptibility to mental illness, especially among women. Another study by S Fritzell and others underlines job status, economic strain and enduring harassment as risk factors. Socioeconomic status has the most significant impact on mental health inequality in Sweden, more so than "demographic factors and psychosocial factors."
Unemployment and Mental Health
The Centre for Global  Mental Health highlights that there are links between mental health and poverty. Unemployment contributes significantly to economic vulnerability. In particular, psychological distress is common among those without stable employment, more so than for those with secure jobs, and this is consistent regardless of gender and age bracket. Women are most impacted by economic disparities, suggesting that focusing on the gender wage gap and equal employment opportunities could help Sweden progress toward easing inequality.
The Impact of Education
The Public Health Agency of Sweden says that a "positive learning environment in school" is possibly the most important way to ensure good mental health among young people. Studies demonstrate this, with positive relationship building and maintenance in school and holistic care within these institutions shown to be integral to students' well-being.
While education can positively benefit mental health, poverty still plays a role in educational outcomes and future prospects. Swedish children living in poverty generally have lower academic achievements in comparison to their wealthier peers and are more likely to drop out of school. This leads to reduced opportunities for employment and further education, meaning that the cycle of poverty and mental health inequities can continue in a generational capacity.
It is integral for the government to provide additional support to young people who are living in poverty and ensure children are in positive school environments to prevent further mental health inequality in Sweden. This is especially crucial considering that the suicide rate in Sweden for those aged 15–29 has shown no significant decline in 23 years, averaging between 8–14 suicides per 100,000 young people.
Migrant Vulnerabilities
Some regions are more prone to wealth inequities and mental health inequality and it is not coincidental that these regions are often densely populated by migrants. One example is Malmö, a city in Southern Sweden where around a third of children live in poverty.
Here, increased rates of poverty among migrant families have led to vulnerabilities in various aspects of life, including well-being. Migrants are more likely to suffer from both mental and physical illness due to increased difficulties securing financial independence, employment and satisfactory work, educational stability and positive social conditions. Analysis of the specifics of this inequality reveals that lack of access to social activities and support makes the largest contribution to the mental health discrepancies between natives and migrants. However, unemployment and money troubles also significantly impact the well-being of migrants living in Sweden.
Targeted Support
The 2019 Poverty Report Sweden highlights the fact that asylum seekers only have the right to emergency health services, which does not include mental health care. The institutional prioritization of mental health equality in Sweden, specifically targeting vulnerable regional areas, migrants, adolescents and low-income families, must materialize in the form of holistic structural support changes. Rather than attributing poverty and inequality to lifestyle choices, the government can look to understand the cycles of inequality that those in disadvantaged communities face.
Additionally, on an individual basis, the value of specifically targeted support is demonstrated by research on community health worker-led programs offered to migrants. Sweden's 'Hälsostöd' (Health Support) program used data gathered from questionnaires to measure psychological distress. Results showed that migrants participating in health promotion programs experienced positive mental health impacts.
On the Right Path
The Swedish government took positive action in 2020 by commissioning the Swedish National Agency for Medical and Social Evaluation to assess efforts to address mental health well-being and reduce suicide among young people. This report was scheduled for completion in October 2022.
Sweden's leaders are prioritizing young people and established five focal areas to center mental health strategies around, one of these priorities being a "focus on vulnerable groups."
Over time, the Swedish mental health system has considerably improved and this is visible in numerous areas, including the decrease in suicide rates from 1997 to 2020. This reduction is visible among the majority of age groups, except those aged 15–29. For example, suicide rates among people 85 and older have reduced from 29 per 100,000 in 2000 to 18 in 2020.
Sweden's government and public health agencies show commitment to improving mental health. Further focus on the mental health of those from disadvantaged backgrounds will reduce mental health inequality in Sweden.
– Lydia Tyler
Photo: Unsplash
https://borgenproject.org/wp-content/uploads/logo.jpg
0
0
Saiesha
https://borgenproject.org/wp-content/uploads/logo.jpg
Saiesha
2022-11-26 01:30:38
2022-11-24 00:20:10
Addressing Mental Health Inequality in Sweden