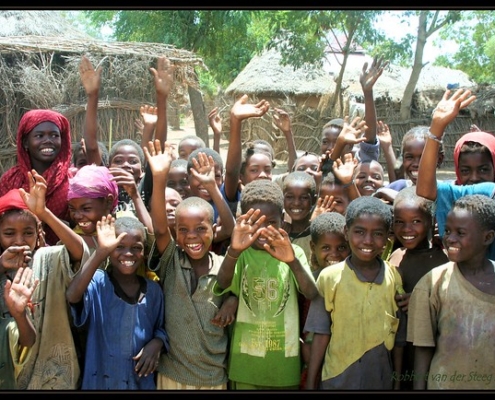 Somalia is located in the Horn of Africa with a population of more than 15 million people. Today, more than 70% of the country's population experience poverty. The people of Somalia struggle with food insecurity, vulnerability to human trafficking and youth unemployment among other challenges. One issue, in particular, is malnutrition in Somali children.
Food Insecurity
The most recent Integrated Food Security Phase Classification (IPC) report on Somalia projects that 22% of the population or 2.7 million people will struggle with acute food insecurity in the coming months. The main factors contributing to food insecurity are locusts, floods, droughts and low amounts of rainfall.
Malnutrition in Somali Children
The current food insecurity crisis facing Somalia has placed more than 800,000 children at risk of acute malnutrition. Nutrition surveys taken in 2020 measured Global Acute Malnutrition levels of 36 population groups in Somalia on a scale increasing in intensity from Acceptable (IPC phase 1) to critical (IPC phase 4). Specifically:
Nine out of 36 population groups in Somalia faced critical levels of Global Acute Malnutrition. This means that more than 15% of the population of children in these regions are suffering from acute malnutrition.
A total of 28 population groups suffered from severe (IPC phase 3) levels of malnutrition. This means at least 10% of the population experienced acute malnutrition.
More than 34% of Somali children are in need of treatment for acute malnutrition.
Compared to years past, more populations have improved to phase 3 as their acute malnutrition levels decrease. Malnutrition levels have improved due to continued humanitarian aid efforts and accessibility to milk. The ongoing pandemic and seasonal challenges may lead to increased levels of acute malnutrition as food access decreases and the ability to get aid to at-risk populations becomes more costly.
Combating Malnutrition
Save the Children is a humanitarian organization that has been working in Somalia since 1951. The organization has helped more than 500,000 children by providing food, water and medical assistance to at-risk populations. With the COVID-19 pandemic threatening to cause further harm to Somali children, Save the Children has created an emergency fund to increase the amount of aid it can provide.
Action Against Hunger is another humanitarian organization that has been combating malnutrition in Somali children since 1992. In 2019, the organization had provided aid in the form of food, water and health services support to more than 600,000 people. The organization helped more than 20,000 children suffering from severe malnutrition and provided health services to more than 160,000 pregnant women. Action Against Hunger plans to continue supporting Somalia. It plans to expand existing health services for the Somali people and empower the Somali healthcare system.
With millions being affected by food insecurity and more than 800,000 children suffering from acute malnutrition, Somalia is in need of continued humanitarian support. Continual improvements to healthcare, food and water systems have improved the lives of millions of people. The ongoing pandemic and droughts are obstacles in the way of continuing progress in combating malnutrition in Somali children. With these issues, the need for continued humanitarian support only grows.
– Gerardo Valladares
Photo: Flickr
https://borgenproject.org/wp-content/uploads/The_Borgen_Project_Logo_small.jpg
0
0
Kim Thelwell
https://borgenproject.org/wp-content/uploads/The_Borgen_Project_Logo_small.jpg
Kim Thelwell
2021-05-06 05:44:30
2021-05-06 05:52:47
Organizations Fighting Malnutrition in Somali Children