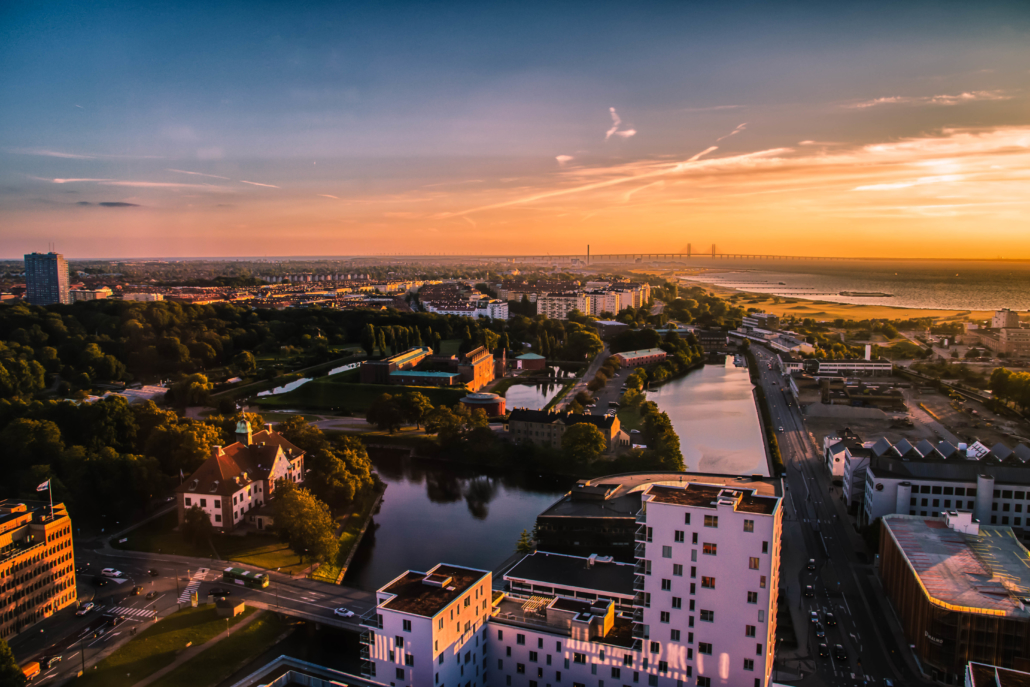 When discussing global poverty, most tend to think of cases of extreme poverty. However, poverty exists everywhere, even in prosperous countries. Sweden, a Nordic country in Northern Europe known for its progressive politics, is home to a population of 10.3 million. Although Sweden is a relatively wealthy country, 16.2% of its people are at risk of falling into poverty. Here are the top 10 facts about poverty in Sweden.
Top 10 Facts About Poverty in Sweden
As referenced above, Sweden's "risk of poverty" is defined as meeting the criteria for severe material poverty or low-income standards. Citizens with low-income standards are those whose household income is inadequate to afford necessary living costs. Currently, 6% of Sweden's population (570,000 people) fall under low-income standards.

In 2016, Statistics Sweden announced that less than 1% of the population in Sweden suffers from severe material poverty. Sweden defines "severe material poverty" by not being able to afford at least four of the following six components: unforeseen expenses, a week's holiday per year, a meal with meat or fish every other day, satisfactory heating and housing, capital goods and bills.

Since 2015, Sweden's unemployment rate has

 

declined by more than 0.35%

per year. In 2018, the unemployment rate was 6.35%, which was a 0.37% decline from 2017. However, due to COVID-19, unemployment rates grew to 8.2% in Sweden as of April 2020. 

Sweden's

welfare system

reduces poverty across the country. Sweden offers a standard minimum income for all its citizens, providing approximately 60% to 70% of the average wage in Sweden. Swedish law additionally ensures all workers earn 25 paid vacation days and 16 public holidays each year.

Sweden offers

equality between genders

, especially in the workplace. In 2009, The Swedish Discrimination Act required employers to promote equality between men and women and ban workplace harassment. Then in 2016, Sweden updated its parental leave for both parents to have three months of paid leave. Nevertheless, Sweden has room for improvement, as there is still a 10% wage-gap between men and women.

Sweden's incorporation of equal education opportunities, beyond gender or socioeconomic status, help increase opportunities for Swedish citizens, thus limiting poverty expansion. Sweden's Education Act protects free education equality for citizens aged 6-19. In 2017, Sweden reported more than 90% of Swedish students received leaving qualifications equivalent to that of a United States high school diploma. 

The free,

universal healthcare in Sweden

aids the country in fighting poverty. The healthcare system is highly tax-funded, and it ensures all citizens have equal access to substantial health benefits. Sweden's Health and Medical Service Act protects universal healthcare, and

Sweden's central government oversees it.

The

life expectancy of Sweden

is one of the highest in the world: 84 years. Municipal taxes primarily fund elderly care in Sweden. Statistics from 2014 show that the total cost of elderly care was SEK 109.2 billion, or more than USD 12.7 billion. Yet, the patients compensated for only 4% of the total cost themselves.

Sweden's aim for equal opportunities benefits everyone, including the disabled. The Swedish government and parliament authorized

several disability policies

. The policies cover accessibility regulations for disabled citizens across housing, transportation and employment sectors. 

Although Sweden offers its citizens free education, universal healthcare and a standard minimum income, the country's

taxes are monumentally high

. The tax range in Sweden is 29.2% to 35.2%, depending on the citizen's income, compared to the lowest federal income tax in the United States, which is 10%.
As the Swedish government fixates on opportunities for its citizens, aiming for equality across genders, age and socioeconomic status, the country offers hope to its citizens that they will continue to reduce their poverty statistics.
– Kacie Fredrick
Photo: Flickr
https://borgenproject.org/wp-content/uploads/The_Borgen_Project_Logo_small.jpg
0
0
Lynsey Alexander
https://borgenproject.org/wp-content/uploads/The_Borgen_Project_Logo_small.jpg
Lynsey Alexander
2020-08-15 01:30:07
2020-08-12 12:58:17
Poverty in Sweden