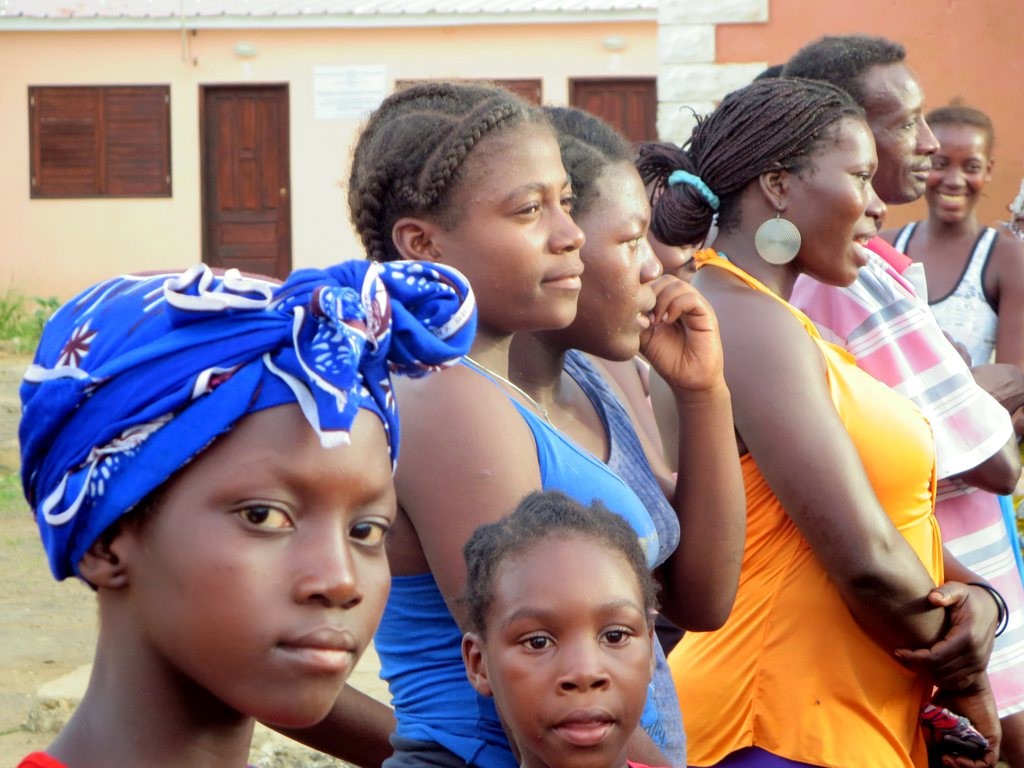 Sao Tome and Principe is a developing country located on the African west coast. More than two-thirds of the population of this small island state lives on under $3.20 a day and faces the effects of critical disease. However, many organizations are working with the country to fight the war against diseases in Sao Tome and Principe.
Common Diseases in Sao Tome and Principe
Three of the most common diseases in Sao Tome and Principe are tuberculosis (TB), malaria and human immunodeficiency virus (HIV).
TB is an airborne disease caused mainly by air droplets that someone infected with Mycobacterium tuberculosis transmits; it is endemic in Sao Tome and Principe. TB can cause various pulmonary symptoms and affect the lymphatic system, joints and even the central nervous system.
Malaria is a mosquito-borne disease; it is common in the country. Malaria can be very fatal to the victims and cause them to suffer from flu-like symptoms and high fevers.
Finally, HIV is a virus that attacks the immune system and can lead to dangerous acquired immunodeficiency symptoms (AIDS); it is still a significant problem in Sao Tome and Principe.
Key Players in Supporting Sao Tome and Principe
The United Nations Development Programme (UNDP) and the Global Fund have been key players in supporting the fight against diseases in Sao Tome and Principe. Since 2005, the organizations have funded the country in its efforts against HIV, TB and malaria.
Over the years, the organizations have spent $4.5 million for HIV, $3.9 million for TB and $25.4 million for malaria. Through this funding, the UNDP has been able to ally with the National TB Program to develop various treatment and education plans for patients. According to the World Health Organization (WHO), in 2016, there was a 63% decrease in TB mortality since 2000, a 95% detection rate for the disease and a 78% success rate in treating patients.
The UNDP also runs an HIV program; it supports those living with HIV and counsels populations who are at a higher risk for HIV about preventative actions. From 2008 to 2014, the prevalence rate of HIV among 15 to 49-year-olds declined from 1.5% to 0.5%. According to UNDP's data from 2018, 249,700 people received counseling and HIV testing.
Sao Tome and Principe observed its greatest success in defeating malaria. Mortality rates from malaria have declined from 3.9 to 0.5 cases per 100,000 people. Although the Global Fund is no longer supporting the malaria program, it helped distribute 503,000 bed nets, reaching 100% of the population, and treated 56,800 cases of malaria according to UNDP in 2018. The incidence of malaria morbidity decreased from 65.5 to 11.3 cases per 1,000 people in the time frame between 2012 and 2016. Further, UNDP has granted approximately another $6 million to support the complete eradication of malaria and further control TB and HIV.
Others in the Fight to Eradicate Diseases in Sao Tome and Principe
Although UNDP and the Global Fund have been the major players in supporting the country, there are other groups that have helped toward the goal of eradication of critical diseases in Sao Tome and Principe. In 2015, Brazil spent over $500,000 to build a laboratory that would be focused on diagnosing and treating TB. This laboratory would ensure that the patients would receive quicker lab results and correct diagnoses.
Medical Care Development International, a nonprofit organization, has also taken up a project that will last from 2019-2023. It aims to bolster the ability of the military to provide HIV/AIDs care for its members and population in Gabon and Sao Tome and Principe. The project will increase its capacity to provide care in the military health facilities and laboratories.
A Ray of Hope for Sao Tome and Principe
Despite the dangers of malaria, TB and HIV, the people of Sao Tome and Principe can have hope in the fact that there are many international allies willing to provide support in their fight against these diseases. These common diseases in Sao Tome and Principe may still impose fatal effects on its victims; however, Sao Tome and Principe is not alone in its fight to protect its people.
– San Sung Kim
Photo: Flickr
https://borgenproject.org/wp-content/uploads/logo.jpg
0
0
Kim Thelwell
https://borgenproject.org/wp-content/uploads/logo.jpg
Kim Thelwell
2020-10-25 10:00:03
2020-10-22 20:14:48
Fighting Against Diseases in Sao Tome and Principe