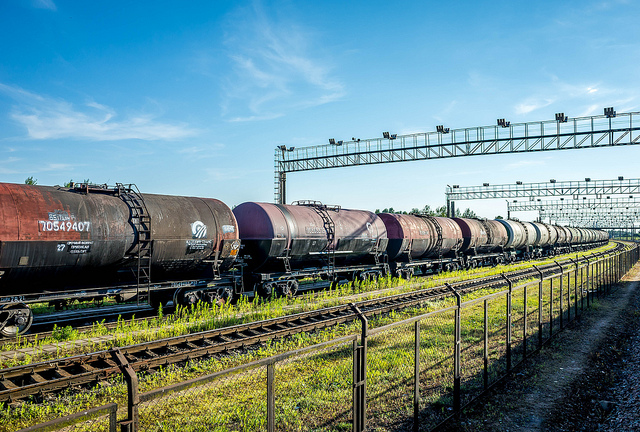 Despite high levels of foreign investment and a thriving energy sector, the development and maintenance of infrastructure in Russia remains sluggish and disproportionately benefits a small elite. Russia is one of five major emerging economies grouped under the heading "BRICS"— Brazil, Russia, India, China and South Africa. Investment in infrastructure in Russia, however, lags behind other member nations, particularly India and China.
Even with overall low rankings in infrastructure investment, Russia remains an "energy superpower" as a major exporter of oil and natural gas. Indeed, one active area of infrastructure development in Russia is pushing pipelines through Central Asia towards China in an effort to solidify the country's hold on that market.
This commanding position hasn't necessarily translated into widely-shared prosperity for the people of Russia. Poverty in the world's largest country is up by nearly 15 percent. The majority of economic gains go to a fairly small privileged class. As it stands, only 110 households hold between 19 percent to 85 percent of all Russian financial assets. This uneven distribution of prosperity is in large part due to endemic corruption in Russia, facilitated by weak government institutions, a legacy of the breakup of the Soviet Union.
This disregard of the law threatens the future of investment for infrastructure in Russia. Andrey Movchan, senior fellow and director of the Economic Policy Program at the Carnegie Moscow Center, opines that due to corruption state investment in infrastructure not only would likely fail to revitalize the Russian economy but might actively damage it.
The Russian government under Vladimir Putin has actively blocked efforts by the U.S. to improve governance in the nation. Putin's administration ordered the U.S. Agency of International Development (USAID) to shut its operations in Russia in 2012, claiming that the organization was engaging in subversive activities. 
Domestic efforts to combat entrenched corruption likewise face challenges. Enemies of the state are notorious for being sidelined by illness, exile or death. One prominent example of such a suspicious neutralization is the case of Sergei Magnitsky, a Russian tax accountant who died in prison in 2009 following his investigation into potential tax fraud. This prompted the U.S. Congress to pass sanctions in 2012 targeting Russian officials believed to have been involved in human rights violations.
Despite the risks, Russians continue to fight for their futures and for better infrastructure. Alexei Navalny, head of the Anti-Corruption Foundation and a frequent inmate of Russian jails who attracts thousands to his rallies, has announced his intentions to run against Putin in the 2018 presidential elections.
– Joel Dishman
Photo: Flickr
https://borgenproject.org/wp-content/uploads/The_Borgen_Project_Logo_small.jpg
0
0
Borgen Project
https://borgenproject.org/wp-content/uploads/The_Borgen_Project_Logo_small.jpg
Borgen Project
2017-12-04 00:16:22
2019-12-05 12:09:12
Infrastructure in Russia Falls Behind