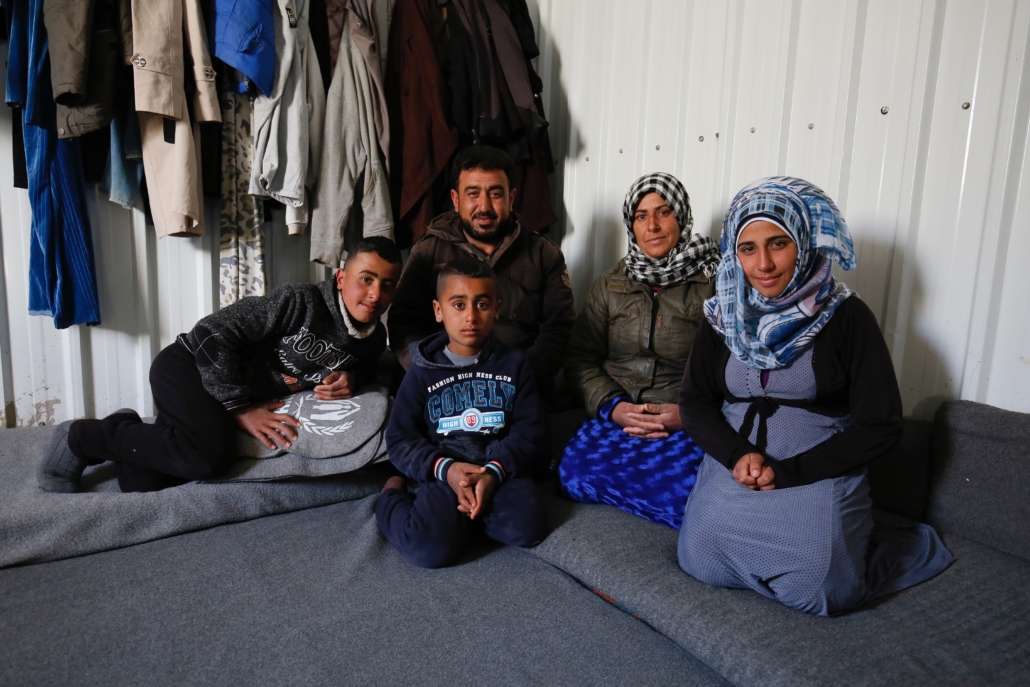 In a message to his donors, Helping Hand for Relief and Development (HHRD) CEO Javaid Siddiqui stated, "We are committed to extending a helping hand to our brothers and sisters in need around the world and hope you will continue to be our partner in this journey of service to humanity." Though the organization has worked in more than 85 countries, Helping Hand has consistently engaged in refugee work in Jordan. Its work in the country is not only admirable but also a reflection of its impactful, long-term service to all of humanity.
In 2013, HHRD established an office in Amman, Jordan as the headquarters for HHRD-MENA. HHRD-MENA is a branch of Helping Hand that focuses on providing relief to the Middle East and North Africa. Since then, Helping Hand has provided clean water, proper food, education, development programs and stable homes for different Syrian and Palestinian refugees throughout Jordan.
Refugees in Jordan
Surrounded by countries suffering from conflict and disaster, Jordan hosts the second-highest number of refugees when comparing population sizes. Since the Syrian war in 2011, it has almost 1.4 million Syrian refugees. As of 2019, around 650,000 of them still have refugee status. Though most of the 2 million Palestinian refugees in Jordan have received citizenship, 370,000 are currently living in refugee camps in different parts of Jordan. The remaining 84,000 refugees currently living in Jordan are from Iraq, Yemen, Somalia and Sudan.
Most of the Syrian refugees live in urban areas and 85% of them are living below the poverty line. Many of the Syrian and Palestinian refugees in the city are not only suffering from poverty but also psychological trauma and lack of educational opportunities. Around 10,000 Syrian refugees are between the border of Syria and Jordan. They live in informal settlements, where access to basic needs and services is minimal and relies on humanitarian aid.
In an interview with The Borgen Project, Abdullah Sheikh, a participant in Helping Hand's annual Youth for Jordan trip, described the different refugee situations he witnessed during his 2018 visit. "There are various camps, like the organized ones run by the government, which are usually huge. The camps we went to were people who would cross the border and then prop up a makeshift tent. And when I say tent I mean like a towel or a big blanket and a pair of sticks or something."
Building Temporary Homes
According to Abdullah Sheikh, part of Helping Hand's refugee work in Jordan involves providing decent shelter to refugees living outside the organized, official camps. During his visit, he assisted in the establishment of what Helping Hand calls a "micro-home." These caravans replace the handmade shelter of the refugees, providing them with a temporary home until they are safe to return to their homeland. Within the micro-homes are two rooms, a small kitchen, running water and a toilet. Each home costs $5,000.
To install the homes, the team uses a crane to lift the micro-home out of the back of a truck. Then, all the members work together to place the home on rocks to keep it stable. Since the start of the project in 2016, Helping Hand has established 1,000 micro-homes. These homes have benefitted more than 5,000 Syrian refugees in Jordan as well as Lebanon.
Supplying Food and Water
When describing the food situation for the refugees, Abdullah Sheikh noted that it was "different depending on the camp." He explained, "The [unofficial camps] in the desert, they really just rely on whatever people give them. [The refugees] just have a big tank of water in the middle of the camp and Helping Hand comes and refills it. And the food, Helping Hand would just bring them bread, oil and other things they can use to make food."
Helping Hand's food refugee work in Jordan also includes a Ramadan Iftar Tent. There, it provides Iftar meals for families every year. In 2020, it provided 160 families with proper meals. Besides the Iftar Tent, Helping Hand also distributes food packages and donated meat to refugees throughout Jordan all year round. In just May 2020, the team distributed a total of 3,000 food packages. Helping Hand also provides drinking water within the food packages.
Developing Programs and Schools
A big part of Helping Hand's refugee work in Jordan involves educating children. Another major component is providing resources for adults to develop life skills. Just in 2019, Helping Hand provided 800 men and women in Jordan with life skill training through its development program.
Many of the women participated in the development programs near the HHRD-MENA office in Amman. The purpose of this specific program is to teach women different careers to earn a living. These careers include sewing, other crafts and computer training. With knowledge of finance and different skills, the women from this program can secure an income by opening up their own businesses and/or obtaining a job. Abdullah Sheikh says that his team had the opportunity to buy some of the products of the current trainees.
Through the Education Support Program, Helping Hand also provided 1,590 Syrian refugee children with basic education scholarships and tutoring in 2020. The organization gave seven students four-year scholarships to the University of Jordan.
Spending Time with Children
"My favorite part was when we played soccer in the camps in Mafraq near the Syrian border, with some of the kids there. It was just fun," said Abdullah Sheikh. Throughout his visit with Helping Hand, he spent a lot of time playing with the refugee children his team came in contact with. "Some of the camps we went to twice. So, we bought [the kids] a soccer ball and then played with them again, because the ball they had was super messed up."
During their visit to the refugee orphanages located in Amman, Jordan, the 2018 Youth for Jordan team went to a strip mall with some of the orphans. There, they played games and enjoyed rides. Another one of the days, the team spent the day with young Palestinian boys in a skills development program. Later during the week, they drove out to the Dead Sea where they hung out at the beach.
From building homes to providing support to helping children, all of Helping Hand's refugee work in Jordan is a reflection of the organization's hard work and dedication. In Jordan and around the world, humanitarian organizations have the ability to make a significant impact on the lives of refugees.
– Maryam Tori
Photo: Flickr
https://borgenproject.org/wp-content/uploads/logo.jpg
0
0
Kim Thelwell
https://borgenproject.org/wp-content/uploads/logo.jpg
Kim Thelwell
2021-04-07 07:31:22
2021-04-06 11:53:22
Helping Hand's Refugee Work in Jordan