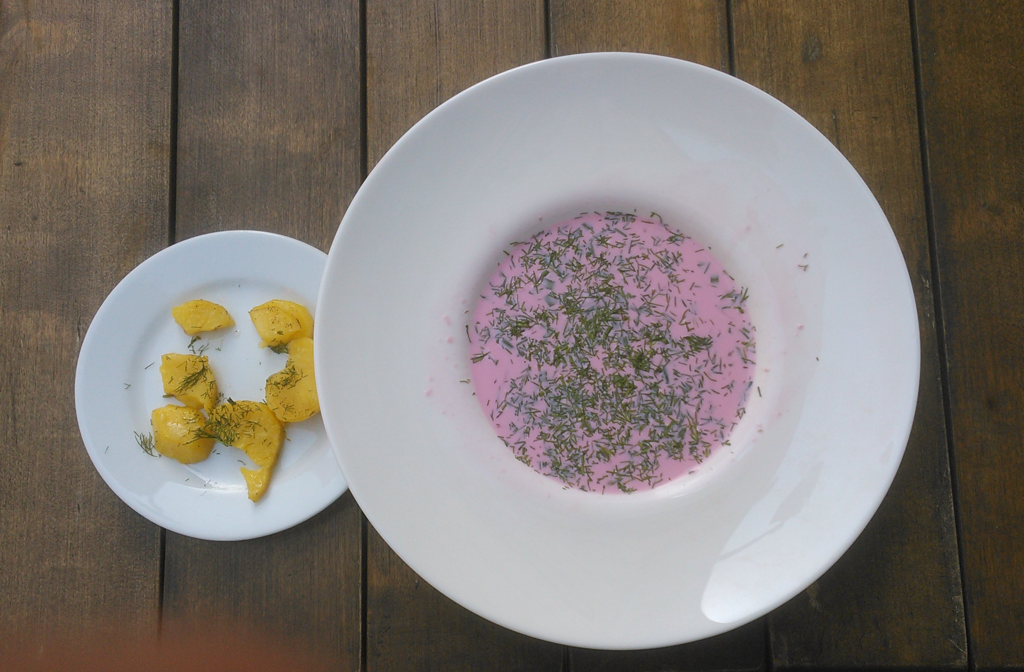 Lithuania, located in the Baltic region of Europe, is known for its history of the Crusades, Soviet occupation and interesting dishes — like cold beetroot soup, among others. However, like all countries, Lithuania has to find hunger solutions. Lithuania has a Global Hunger Index score of less than five, but faces increased poverty rates. Additionally, the country's level of poverty risk was the third highest in the E.U. Yet, the government of Lithuania and organizations like the Red Cross are combating hunger in innovative ways. Below are five facts about hunger in Lithuania.
5 Facts About Hunger in Lithuania
Lithuania is one of 17 countries with a GHI score of less than five, signifying a low hunger level. The Global Hunger Index is a peer-reviewed yearly report intended to measure and record hunger at the global, regional and country levels. GHI scores evaluate progress and impediments in battling hunger. The GHI takes food supply, child mortality and child undernutrition into account.
The depth of the hunger score is encouraging. The calculation, measured in kilocalories per person per day, is based on a malnourished person's diet and the minimum amount of dietary energy needed to maintain body weight and engage in light activity. The higher the number, the greater the hunger in the country. The depth of hunger reported in Lithuania was 120 in 2008. Among countries in transition, Lithuania has one of the lower scores.
In 2019, Lithuania elected Gitanas Nauseda as President. Before becoming president, Nauseda was an economist and a banker. Nauseda plans to develop Lithuania into a welfare state and hopes to address inequality in healthcare and education. His proposals provide a positive outlook for those in poverty or at risk of being impoverished.
The poverty level in Lithuania has been a complicated measure over the years. It is difficult to differentiate between poverty and inequality and between urban and rural. Eurostat concluded that 22.9% of Lithuanians are at risk of poverty. This means that their disposable income is less than 60% of the national average, after taxes. To explain Eurostat's measure, Romas Lazutka, an economics professor at Vilnius University, stated that, "There is a controversy in Lithuania. Some say such data is unacceptable, nonsense because the poverty figures did not fall even though people's incomes grew, wages almost doubled and pensions rose." Lazutka asserts that the calculation represents the relative poverty threshold, meaning a measure of social participation (not survival).
The European Federation of Food Banks (FEBA) comprises 253 food banks in 21 countries, including Lithuania. The organization's goal is to reduce food waste and fight hunger. In 2012, Maisto Banks, an organization under FEBA, provided more than 6.6 million meals. Another organization, the Lithuanian Red Cross, also seeks to help those facing poverty. When discussing the Red Cross's campaign in 2003, Virginia Sereikaite, the Lithuanian Red Cross Youth Director, stated the need to "spread the word on poverty among the population for the first time. Children at schools learned humanitarian ethics with the Red Cross. This year many more of us came out onto the streets and the message was already familiar to people. It provided us with a better foundation for fundraising this year." The funds went toward food and distribution to schools, social institutions, hospitals and soup kitchens.
Elevating the Quality of Life
Although hunger in Lithuania is a serious issue, the cooperation between the government, organizations and the people has improved people's access to food. Lithuania's new outlook on addressing poverty will ensure that more people's needs are met. The Lithuanian president not only seeks to provide healthcare and education, but a more elevated quality of life.
– Mia Mendez
Photo: Wikimedia Commons
https://borgenproject.org/wp-content/uploads/logo.jpg
0
0
Kim Thelwell
https://borgenproject.org/wp-content/uploads/logo.jpg
Kim Thelwell
2020-10-24 07:30:55
2020-10-22 13:15:16
5 Facts About Hunger in Lithuania