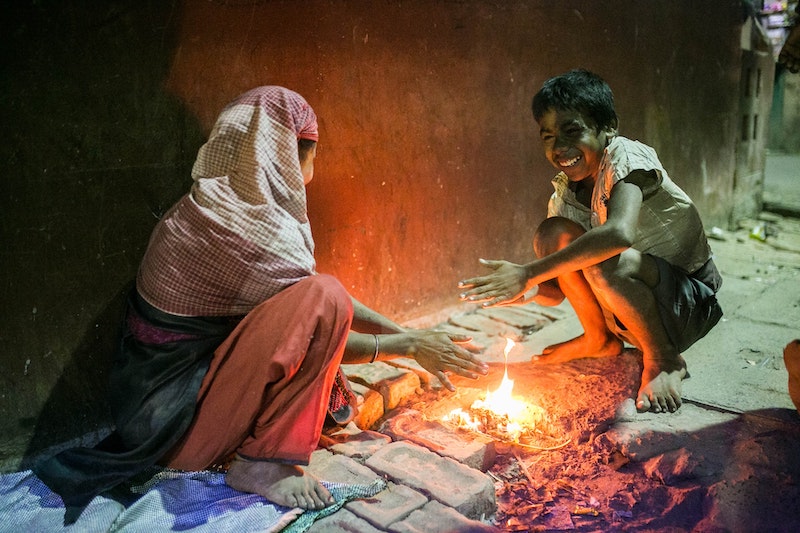 The measurement of the poverty level in India has been the subject of much debate over the past decade, especially because of the lack of reliable figures and data. This year, following two articles on poverty in India published by the International Monetary Fund and the World Bank, a new debate on poverty in India emerged — the "Great India Poverty Debate 2.0" in reference to the "Great India Poverty Debate 1.0" that existed after the liberalization of India in the 1990s.
Difficulties in Assessing Poverty in India
Since the Indian government has not published any National Sample Survey (NSS) results since 2012, which includes the national statistics regarding poverty in the country, researchers began studies to determine the amount of poverty within India, particularly extreme poverty.
The studies employ different methods to measure the poverty level in India in order to provide more recent estimates. Both studies, the first by Bhalla, Bhasin and Virmani and the second by Roy and van der Weide, arrive at "dramatically different conclusions." Although each approach has its shortcomings, Ideas for India says the studies "highlight that the real poverty that lies behind the Great Poverty Debate 2.0 is the poverty of data."
When it comes to assessing poverty in India, despite the lack of official recent statistics on poverty rates, one may consider elements that link to poverty, such as literacy rates or food insecurity, to paint a picture of a country's overall poverty conditions.
Illiteracy and Food Insecurity as Indicators of Poverty
Indeed, illiteracy is linked to poor financial conditions as poverty often means low-income families are unable to afford quality education for their children. In India, according to 2017-18 data from the National Statistical Office (NSO), the latest literacy rate in India overall stands at about 77.7%. This means the national illiteracy rate stands at 22.3%, which means, in a population of about 1.4 billion people, a significant portion of people cannot read or write. Such a high illiteracy rate correlates to high poverty rates in India.
Regarding food insecurity rates in India, according to the Global Hunger Index (GHI) of 2022, India has regressed by six positions since 2021, ranking 107th out of 121 countries in terms of hunger levels. India scored 29.1, which equates to a "serious" level of hunger. According to data from 2019-2021, 16.3% of India's population suffers from undernourishment. Furthermore, around 35.5% of Indian children under 5 suffer stunting, a form of malnutrition with detrimental consequences.
End Poverty
End Poverty is an Indian NGO established in 2009 to develop innovative and creative solutions to address poverty in India. Though mandated to work across India, End Poverty currently works in seven Indian states: Rajasthan, Madhya Pradesh, Haryana, Karnataka, Uttar Pradesh, Uttarakhand and Goa.
End Poverty directly supports and empowers the poorest by providing them with opportunities to attain an education, develop skills and secure employment opportunities in order to rise out of poverty. End Poverty has three core programs in place: rural development, dairy development and sustainable agriculture.
The rural development program is important because about 68% of India's people live in rural areas, according to 2011 data, and poverty is more pronounced in rural areas. The rural development activities include establishing infrastructure and schools, providing opportunities for income generation, strengthening access to education and providing water, hygiene and sanitation services.
Despite the lack of official recent statistics on poverty in India, one can use other indicators, such as the illiteracy rate, to assess the poverty level in India. Moreover, the important work of researchers contributes to a better understanding of the country's socioeconomic conditions. But, regardless of the precision of statistics, the efforts of organizations help counter poverty by improving the standards of living among the most disadvantaged people.
– Evan Da Costa Marques
Photo: Unsplash
https://borgenproject.org/wp-content/uploads/logo.jpg
0
0
Saiesha
https://borgenproject.org/wp-content/uploads/logo.jpg
Saiesha
2022-12-26 07:30:49
2022-12-24 01:02:20
Measuring the Poverty Level in India