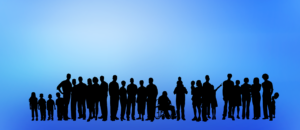 According to the U.S. National Council on Disability (NCD), nearly one in six citizens in Puerto Rico have a disability. This equates to 22% of the population. People with disabilities (PWD) are twice as likely to live in poverty. With a national poverty rate of 44%, PWD in Puerto Rico face tremendous disadvantages, warranting a necessary examination into implementable solutions.
The Price of Poverty
There are six categorizations for disabilities: hearing, visual, cognitive, ambulatory, self-care and independent living.
According to the 2017 Disability Status Report on Puerto Rico, individuals with cognitive disabilities have the most prevalent poverty rate of 58.2%. However, despite having the lowest poverty rate for PWD, visual disabilities still result in a 52.2% rate. While the poverty rate has decreased slightly, dropping to just below 50% in 2022, there is still a concerning link between disability and poverty in Puerto Rico.
Explanations for the levels of poverty in Puerto Rico
First, there are minimal job opportunities available for PWD in Puerto Rico. In 2022, the National Council on Disability noted that only about 23.7% of Puerto Ricans with disabilities play an active role in the workforce. This is a significant contrast to the 36% of PWD in the U.S.
Second, disability accommodations are costly. The NCD found that "the cost of specialized [durable medical equipment] was 11% to 58% higher in Puerto Rico versus the [U.S.]." As of the 2021 U.S. Census Bureau, Puerto Rico's annual income per capita is approximately $14,000, making it a massive financial burden to pay for expensive equipment like electric wheelchairs.
In the mainland U.S., citizens can qualify for supplemental income and financial assistance if they have a disability and/or fall below the annual income threshold. Despite being a U.S. territory, Puerto Ricans are not entitled to these same benefits.
For example, the Supplemental Nutrition Assistance Program, formerly colloquially known as "food stamps," is not available in Puerto Rico. Instead, the territory is allocated a block grant, which has not been adjusted for inflation or unforeseeable disasters.
In addition, an April 2022 U.S. Supreme Court decision officially excluded Puerto Ricans from the federal Supplemental Security Income program (SSI). SSI provides direct financial assistance to low-income U.S. citizens with disabilities. This vote further entrenches the exclusion and marginalization of Puerto Ricans with disabilities.
Progress Toward Equality
In lieu of SSI, the government allocates funds to the Aid to the Aged, Blind, and Disabled (AABD) program. AABD's supplemental assistance aims to meet the basic, daily needs of PWD in Puerto Rico. To receive this aid, individuals have to endure a "physical or mental impairment that will likely not improve and which prevents them from performing their previous job or any other paid work" and own less than $2,000 in total assets.
The Division of Human Development and Disability (DHDD) also provides early diagnosis and intervention services to aid children with disabilities throughout their development. One example of DHDD projects is the Early Hearing Detection and Intervention (EHDI) programs. EDHIs work to examine a child's risk for hearing loss and ensure an appropriate diagnosis and accommodations are put in place.
While these services show a commitment to aiding PWDs in Puerto Rico, assistance programs such as the AABD are limited. The funding is meager and split between adult assistance, foster care and adoption assistance. Instead of the $750 for an SSI recipient, AABD participants only receive $75. Therefore, more comprehensive efforts are necessary to alleviate the impact of disability and poverty in Puerto Rico.
Despite challenges, there are gradual improvements in living conditions for Puerto Ricans with disabilities. Overall, the ongoing efforts of both the U.S. and Puerto Rico hold the potential to reduce poverty and enhance the quality of life for Puerto Ricans.
– Katrina Girod 
Photo: Pixabay
https://borgenproject.org/wp-content/uploads/logo.jpg
0
0
Saiesha
https://borgenproject.org/wp-content/uploads/logo.jpg
Saiesha
2023-09-01 01:30:43
2023-08-29 03:43:22
Disability and Poverty in Puerto Rico