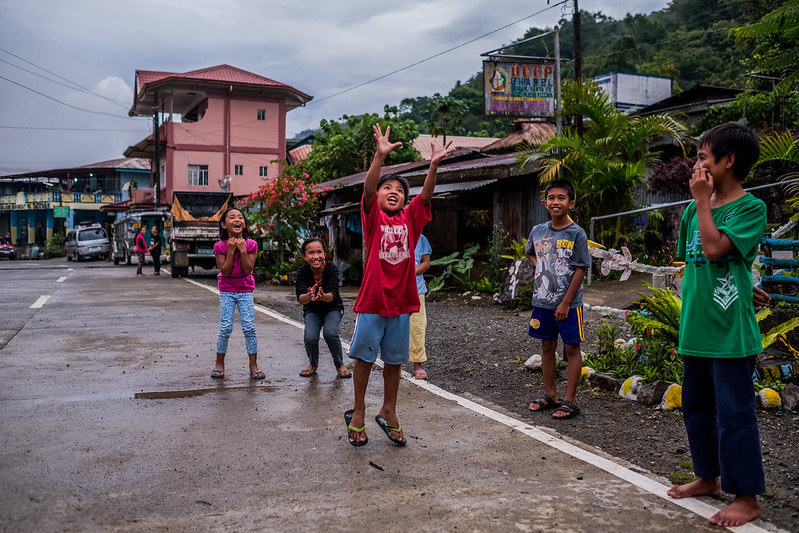 Child poverty is an immense issue the world over, and it has only become direr during the COVID-19 pandemic. Quarantine procedures mean that many people are no longer able to work. The effects of these procedures are pronounced in countries with high poverty rates. The high rate of child poverty in the Philippines means that the pandemic is affecting the most vulnerable.
Child Poverty and COVID-19
Poverty has a unique impact on children and can have long-lasting effects. UNICEF states that malnutrition, often due to poverty, can negatively impact children's physical, social and emotional development. Poverty also increases the risks of children's exposure to child marriages, violence, exploitation and abuse.
COVID-19 is increasing children's vulnerabilities to these risks. According to the World Bank, 11 million people globally are at an increased risk of falling into poverty due to the economic shocks that the pandemic brought on. UNICEF and Save the Children claim that child poverty could potentially reach upwards of an alarming 700 million children globally if the world does not address the problem. Furthermore, children living in poverty may have increased risks from COVID-19 due to pre-existing conditions brought on by poverty, malnutrition and low-quality healthcare in poor communities, all of which can negatively impact their ability to recover.
What Does This Mean for Children in the Philippines?
The Philippines has made great strides in addressing poverty within the country in recent years. From 2015 to 2018, the country experienced a 5% decrease in its poverty rate. The World Bank suggests this decrease is unlikely to continue following economic shocks of the pandemic. The country is at risk of experiencing negative economic growth as a result.
Child poverty in the Philippines is significantly high at 31.4% in 2015. A rise in this figure could have potentially devastating impacts on the livelihoods of children in the country considering that 33% of Filipino children already suffer from malnutrition. In addition, 27% of the population lives in an urban setting. For those in poverty, this translates to cramped living spaces and a lack of access to clean water and sanitation. In 2011, 25% of the Filipino population lacked access to improved sanitation. These factors make social distancing and other health protocols to combat the spread of the disease increasingly difficult.
COVID-19 is also exacerbating a different crisis that Filipino children experience: cyber trafficking. Children in the Philippines are among those with some of the highest risks of cyber trafficking globally. With increasing risks of poverty in the Philippines, the online exploitation of children living in poverty will only grow. According to Senator Leila de Lima, former Justice Secretary for the Philippines, the vulnerability of online abuse for children is in part due to economic necessity. This relationship suggests a strong link between poverty and exploitation. COVID-19 prevention measures are also limiting activities to police this abuse. Lockdown measures have led to slowed investigations, the closing of courts and prosecutor's offices. Human moderators of online abuse on social media platforms such as Facebook have also been being put on leave.
How to Help
UNICEF and Save the Children point to a need for increased services and programs for the poor, especially services or benefits that focus on children and families.
As poverty can reduce children's resilience to combating the virus, aid relief is integral to increasing resilience and mitigating the potential increase in COVID-19 deaths due to child poverty within the Philippines. The Save the Children Philippines team, Building Urban Children's Resilience against Shocks and Threats of Resettlement, is part of the response increasing children's resilience to the virus. It distributes food relief packages and hygiene kits to poor families in Pasay City.
There are a number of actions one can take to support the reduction of child poverty in the Philippines. Calling one's political leaders in support of the International Affairs Budget is one way a person could actively influence U.S. Foreign Policy to support the reduction of child poverty in the Philippines. Another option is to call in support of the Global Child Thrive Act which focuses on advancing early childhood development globally.
The Philippines receives $342,216,064 of U.S. Foreign Aid. However, only 25% of that goes to developmental food aid while a staggering 40% goes towards security. Making sure leaders are aware of the threat COVID-10 has on increased child poverty in the Philippines is one way to push them to support poverty reduction efforts.
– Leah Bordlee
Photo: Flickr
https://borgenproject.org/wp-content/uploads/logo.jpg
0
0
Kim Thelwell
https://borgenproject.org/wp-content/uploads/logo.jpg
Kim Thelwell
2020-09-12 07:31:07
2020-09-11 09:26:02
Child Poverty in the Philippines During COVID-19