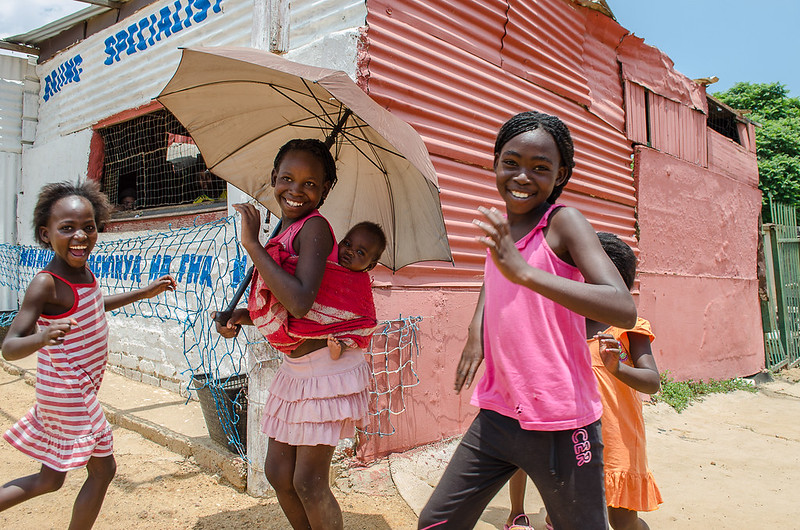 Many women menstruate monthly for an average of 40 years of their lives. In many countries, like South Africa, women do not have access to the sanitary products they need each month. Period poverty in South Africa affects girls and women by preventing them from working and going to school. This creates stigma surrounding periods and has a negative effect on their overall hygiene. However, several organizations are working to combat each of these components of period poverty.
Since up to 7 million South African girls do not have access or cannot afford to buy sanitary products, many of them must stay home. Many also report using old clothes and newspapers as sanitary pads when they cannot use sanitary products meant for periods. This is unhygienic and can cause other health problems and infections. Often, girls and women must choose between buying food and sanitary products because of the costs. When faced with this difficult choice, many choose to purchase food as it takes more of a priority. As a result, many must face the health and social consequences of not having sanitary products.
Period Poverty in Schools
An estimated 30% of South African girls do not attend school while they are on their period because they do not have sanitary products. Many often experience teasing in school when they attend while on their periods. The frequency of period-related mishaps increases when girls do not have access to the proper sanitary products. In turn, this causes teasing and also reinforces a stigma surrounding periods. This makes it more difficult for women and girls to voice their concerns about their periods. Many lack access to period products out of fear of others ignoring or ridiculing them.
As more girls miss school while menstruating, it is more difficult for them to learn. With limited education, there is less of a chance for girls to lift themselves and their communities out of poverty. This is the crux of period poverty in South Africa.
Organizations Helping
While there are many problems that come with period poverty in South Africa, many organizations are using their platforms to increase access to sanitary products. They are also aiming to reduce the stigma surrounding periods.
In 2018, a group of student activists organized protests under the slogan and hashtag #BecauseWeBleed to end the 15% Value Added Tax on period products. In 2019, the South African government dropped the tax thanks to the efforts of these students and others.
Project Dignity is an organization that distributes reusable sanitary pads and has been reducing period poverty in South Africa since 2010. The name of these sanitary pads is Subz and they come in a pad and underwear duo which keep moisture away from the body and last up to five years. Project Dignity distributed 65,000 Subz to South African students. The founders also provide education about hygiene, menstruation and HIV.
Like Project Dignity, Qrate Za educates young women about menstruation. In 2018, its founder, Candice Chirwa started creating resources for parents and teachers to educate their children about menstruation. She now conducts workshops to show hundreds of girls how to speak openly about their periods, effectively reducing the stigma surrounding periods. This is an important step in creating a conversation about period poverty in South Africa.
Looking Ahead
Each of these organizations has brought South Africa a step closer to ending period poverty, whether it is through ending the added tax, creating a sustainable sanitary product or educating about menstruation. This work is a pillar in bringing women and girls in South Africa a sustainable lifestyle where their periods do not have to put their health or education at risk.
– Sana Mamtaney
Photo: Flickr
https://borgenproject.org/wp-content/uploads/logo.jpg
0
0
Jennifer Philipp
https://borgenproject.org/wp-content/uploads/logo.jpg
Jennifer Philipp
2021-06-30 04:50:58
2021-07-08 10:22:44
Period Poverty in South Africa