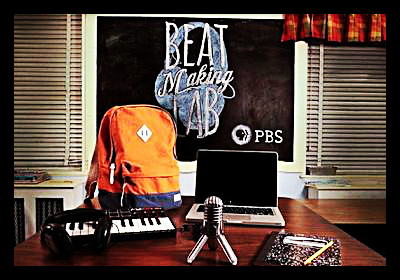 What had once been a course on music production and entrepreneurship at the University of North Carolina at Chapel Hill has now become one of the most innovative global outreach programs in current times. Founded by Stephen Levitin, Doctor Mark Katz and Pierce Freelon in 2011, awareness and support for Beat Making Lab was originally gleaned through crowd-sourcing.
However, Levitin, Katz and Freelon gleaned more than just funds–they also attracted the attention of PBS Digital Studios, which agreed to document the efforts of Beat Making Lab in places such as the Democratic Republic of Congo, Panama and Ethiopia.
Beat Making Lab collaborates with global communities in order to achieve cultural exchange, innovation and inspiration. Beat Making Lab, an enterprise of the production company ARTVSM LLC also partners with PBS Digital Studios in order to donate equipment such as laptops and software to global communities. The studio also shoots music videos with the selected community in order to create a weekly web-series with PBS.
For example of how Beat Making Lab has spread its message of global collaboration and peace through art is evident in Ethiopia, last summer, Beat Making Lab trained a group of 18-25 year old students in Addis Ababa, Ethiopia. The group was taught how to blend modern hip-hop beats with traditional Ethiopian rhythms in order to convey messages regarding pressing political and health issues in their homeland.
One of the many goals of Beat Making Lab is to provide youth around the globe with the tools and information necessary to become entrepreneurs of their own. In order to ensure that the knowledge provided during the two week session is not lost, students are requested to keep training other members of their community.
A former Beat Making Lab student, DJ Couler, from the Democratic Republic of Congo, stated that ""when the instructors return to the United States, for us that will not be the end. It will be more like a continuation, or even a beginning for us because we will be able to teach others how to create their own beats."
– Phoebe Pradhan
Sources: Beat Making Lab, Beat Making Lab- 2, PRI
Photo: Okay Player
https://borgenproject.org/wp-content/uploads/logo.jpg
0
0
Borgen Project
https://borgenproject.org/wp-content/uploads/logo.jpg
Borgen Project
2014-02-11 15:18:09
2017-01-31 10:26:56
Beat Making Lab: Transforming Global Communities