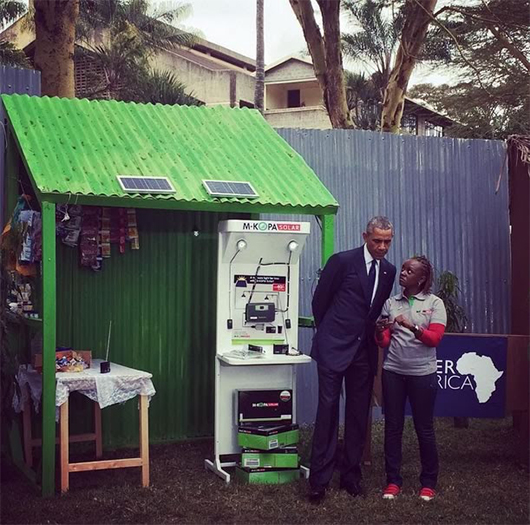 In a recent landmark visit to Africa, President Obama pledged to all African nations that the United States was planning on reaffirming its efforts to bolster all aspects of African reform, ranging from economic to social reforms. Obama's visit bared a theme of hope for the future of all African nations, as the President visited extensively with the African Union in their headquarters located in Ethiopia.
"Africa is on the move," was the slogan repeatedly used by President Obama throughout his time on the African continent. The ideology behind this phrase comes from the recognition of African reform in taking steps forward regarding technological improvements as well as economic developments. An article by the Guardian stated, "Politicians and entrepreneurs love to point out that the old stereotypes of war, famine and hopelessness have been replaced by some of the fastest growing economies in the world, as if they are the first to discover it." Obama was quick to shed light on Africa's new image in the 21st century during his time on the continent.
Homophobia across Africa was a big issue of conversation for Obama during his visit to Africa. The President made it a point to relate the topic of homosexuality in a social context to the African Union. According to the same article by the Guardian, "The president compared homophobia in Africa with racism in America." Obama's stance was one of progressiveness towards a typically close-minded group, but the President used his immense popularity in Africa due to his Kenyan roots to connect with the people. The media response to Obama's message was extremely positive with many outlets beginning to call for reform on their own.
In addition to speaking out against homophobia, Obama also spent time championing for women's rights. An article by All Africa was quoted as saying, "[Obama] added that Africa has to attach due emphasis to women and girls because unless girls are educated and given opportunity to be innovators, engineers, doctors, business women, it will be difficult to the continent to bring about change." The President arrived in Africa to push an agenda that would help Africa as a whole rise up to a new level of social reform and is walking away with satisfaction.
– Diego Catala
Sources: All Africa, The Guardian
Photo: Flickr
https://borgenproject.org/wp-content/uploads/logo.jpg
0
0
Borgen Project
https://borgenproject.org/wp-content/uploads/logo.jpg
Borgen Project
2015-08-03 01:30:19
2020-02-19 11:46:36
Obama Focuses on African Reform