Neglected tropical diseases (NTDs) affect more than 1.4 billion people in 149 countries. These diseases flourish in areas of the world where there is a lack of basic sanitation, which means that the global poor have the highest risk of contracting them. These diseases are preventable and treatable, but due to a lack of resources and aid, millions of people still suffer from these diseases that can cause them to be disfigured, disabled and may even result in death.
However, with the help of several different organizations and national campaigns, many countries have successfully eliminated some NTDs, including trachoma, which is the leading cause of blindness in the world. Trachoma is a bacterial eye infection that affects the eyes and eyelids, causing the eyelashes to turn inward toward the eye leaving patients blind.
Here are three countries that have eliminated trachoma.
3 Countries That Have Eliminated Trachoma
Ghana – In 2018, Ghana became the first country in West Africa to eliminate blinding trachoma. Three groups were instrumental in this effort: FHI 360 – a nonprofit human development organization; END in Africa Project (financed by USAID) and Ghana Health Service's NTD program. Working together, the three organizations eliminated blinding trachoma over an eight-year period. From 2010 to 2018, the END in Africa Project supported the global distribution of more than 464 million NTD Program treatments for trachoma and other diseases. They also mapped disease distribution, treated at-risk populations and monitored treatment impact while also documenting successes along the road to eliminating this terrible disease. FHI 360 provided technical and financial assistance for trachoma post-treatment surveillance, which will help with further prevention of the disease. The program's long surveillance and treatment of patients is a testament to its dedication and commitment to ending NTDs.
Laos – In 2017, Laos became the fifth endemic country in the world to eliminate blinding trachoma as a public health problem. Blinding trachoma was especially common among young children. The United States government had been supporting Laos since 2012 through several USAID projects, such as END in Asia and ENVISION. These projects assisted the Ministry of Health in collecting reliable data on the status of trachoma, which helped determine the correct approach to eradicate the disease. Laos was able to place ophthalmologists at national, provincial and district levels to detect and operate on cases of patients with the disease. The projects also trained primary health care workers to screen patients for trachoma, and they gave patients with less severe conditions the antibiotic eye treatments they needed. Nongovernmental organizations also helped train health volunteers in villages on ways to prevent trachoma. Education ministries invited volunteers to come to their schools and educate their students on facial cleanliness and showed how the infection spread from person to person. Laos achieved amazing success with its partners, working to not only diagnose and treat the disease but also to educate people on how to prevent trachoma.
Mexico – Mexico became the first country in the Americas and the third country in the world to officially eliminate trachoma in April 2017. In 2004, the Secretary of Health of the state of Chiapas formed a group of health professionals called Trachoma Brigades to implement SAFE, the strategy recommended by the World Health Organization to eliminate the disease. In their fight against this disease, Mexico provided surgery for people at imminent risk of blindness, administered antibiotics in affected communities to reduce infection in children as well as to stop transmission, promoted personal hygiene and improved environmental conditions. The SAFE strategy's 4 interventions have been especially successful in the state of Chiapas. Trachoma was endemic in 246 communities in the state and affected over 146,000 citizens. Trachoma Brigades, alongside national, state and community efforts and international partners, eradicated this disease. Trachoma Brigades visited communities several times a year to conduct surveys, eye examinations, identify cases, administer antibiotics, educate children about proper hygiene and perform surgeries.
These three countries worked for years to eradicate this trachoma and improve their citizens' quality of life. The combined efforts of multiple organizations and governments brought medication, surgeries and public education to these countries toward achieving this goal. In addition to Ghana, Laos and Mexico, countries such as Cambodia, Togo, The Marshall Islands, Oman and Morocco have also made progress against this disease.
It is a U.S. foreign policy objective to support the treatment, control and elimination of Neglected Tropical Diseases (NTDs). The World Health Organization recognizes 17 NTDs which currently afflict 1.4 billion people around the globe. Urge Congress to support the End Neglected Tropical Diseases Act to advance U.S. foreign policy interests and safeguard national security.
– Jannette Aguirre
Photo: WHO
https://borgenproject.org/wp-content/uploads/The_Borgen_Project_Logo_small.jpg
0
0
Lynsey Alexander
https://borgenproject.org/wp-content/uploads/The_Borgen_Project_Logo_small.jpg
Lynsey Alexander
2019-11-08 08:19:44
2019-11-08 08:26:02
3 Countries That Have Eliminated Trachoma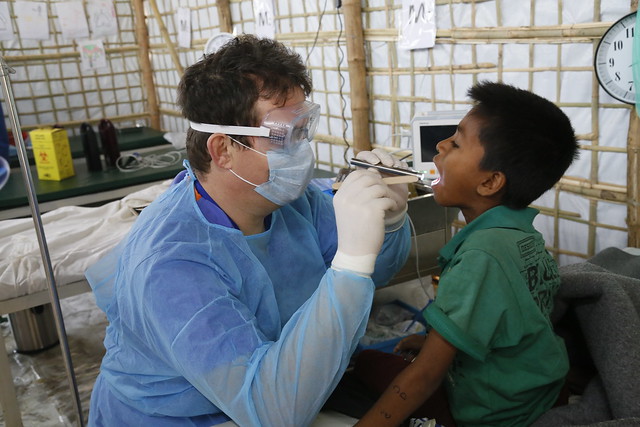 Approximately one billion people are affected every year by Neglected Tropical Diseases (NTDs) in an estimated 149 countries. In tropical and subtropical areas, NTDs abound in a variety of 17 communicable diseases, including Chagas disease, dengue fever, leprosy, river blindness, rabies, worms (round, whip and hook) and trachoma to name a few. This is why the End Neglected Tropical Diseases Act was created.
Rep. Christopher Smith introduced the End Neglected Tropical Diseases Act to the U.S. House of Representatives on Jan. 28, 2019. The proposed bill addresses international development regarding NTDs as well as provides funding for those who strive to help end NTDs. The bill also states that it will expand the U.S. Agency for International Development's Neglected Tropical Diseases program and the Global Fund. Here are five facts that explain the primary objectives of the End Neglected Tropical Diseases Act.
Five Facts About the End Neglected Tropical Diseases Act
The bill proposes that USAID help individuals suffering from or at risk for contracting NTDs by providing drug treatment packages. Rep. Smith also urges beginning similar programs that target large at-risk communities, particularly children five and up. These programs will have a high impact with relatively low costs.
These programs will also attempt to coordinate with USAID and its development sectors. Specifically, the program aims to organize with USAID regarding aspects such as "education (including primary and pre-primary education), food and nutrition security, maternal and child health and water, sanitation and hygiene."
The End Neglected Tropical Diseases Act addresses the need for the Global Fund to start recognizing and working with NTDs. The Global Fund is a public-private entity that focuses on assisting people with AIDS, Tuberculosis and Malaria. The bill urges the Global Fund to focus on female genital schistosomiasis in addition to providing treatment for HIV/AIDS.
Rep. Smith's proposed bill also addresses the need for a center of excellence. This section of the bill addresses the provisions for obtaining a cooperative agreement or a grant. The grant can be given to either a public or private nonprofit organization. It will fund the basics costs needed to create the centers in order to "conduct research into, training in and development of diagnosis, prevention, control and treatment methods for neglected tropical diseases." These funds can be used for basic operating costs such as staffing and administrative duties as well as patient care costs. The grant funds may also be used for the training and continued education of health professionals as well as for establishing programs to educate the public on NTDs.
The bill would create a panel for worm infections. The Secretary of Health and Human Services would use this panel to research worm infections and deworming solutions and medicines. It will also develop five strategies for preventing recurrent infections, providing sanitation solutions, developing safer, better medicines and improving the cost-efficiency of the existing programs regarding worm infections.
The End Neglected Tropical Diseases Act aims to produce programs that will help eliminate tropical diseases that are rampant in developing countries. If it passes, it could bring much-needed hope for approximately one billion people in developing countries around the world.
– Logan Derbes
Photo: Flickr
https://borgenproject.org/wp-content/uploads/The_Borgen_Project_Logo_small.jpg
0
0
Jenna Chrol
https://borgenproject.org/wp-content/uploads/The_Borgen_Project_Logo_small.jpg
Jenna Chrol
2019-09-12 07:30:04
2019-08-31 14:51:21
The End Neglected Tropical Diseases Act