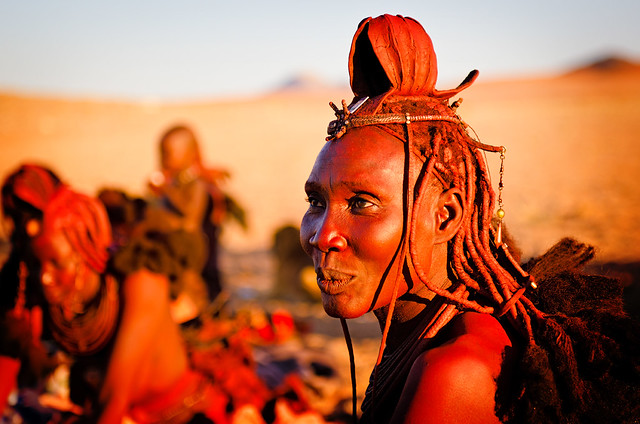 Even as one of the eight countries in Africa classified as an upper-middle-income country, Namibia is still striving overall to eliminate extreme poverty and inequality. The implementation of new socioeconomic structures from the Namibian government and partnering initiatives will soon make the vision of no poverty in Namibia a reality.
Living Below the Poverty Line
Of the nation's population of 2.5 million people, 17.4% were living below the poverty line in 2015 and 2016. This is a drastic decrease of over 11% between 2009 and 2010 when 28.7% of the population lived below the poverty line. This progress aside, environmental conditions and employment rates have inhibited the growth of economic status and societal wealth in Namibia.
Although the poverty line decreased in 2016, unemployment remained at a steady rate of 34%. Unemployment was more likely to affect women at 38.3%, and youth counterparts suffered at a rate of 43.4%. The rates of poverty and unemployment are dependent on people's surroundings. Youth living in rural areas are likely to experience more difficulty finding a job than those living in an urban setting.
Education in Namibia
Education in Namibia, similar to in the U.S., is a primary skill to have when looking for work. Therefore, poverty in Namibia significantly affects people who may not have access to education. This includes those living in rural areas, those disabilities affect and women. Inadequate access to education due to a lack of resources is more likely to affect people living in rural areas. Rural communities often have limited access to management, funding, technology and information. In many cases, these resources directly affect employment opportunities.
Unfortunately, one-third of students drop out of school before the 10th grade. This issue correlates to the lack of teaching qualifications, as more than 20% of teachers in Namibia have no formal qualifications. The number of students that continue to higher education also remains at a low estimate of 19%. To combat these challenges, there is a need for mobilization of employment policies to rural areas in Namibia.
The High-Level Panel on the Namibian Economy (HLPNE)
The Namibian government appointed the HLPNE in March 2019 to respond to issues regarding "the path toward recovery and growth." The seminar discussed economic inequalities, examining the investments and policies for the creation of jobs. According to the ILO, "The HLPNE has four pillars of work that include building a $1 billion investment portfolio, removing policy impediments, promoting Namibia for tourism and investment and creating employment opportunities."
Honorable Erkki Nghimtina, Namibia's labor minister, and Chair of the HLPNE Johannes Gawaxab both spoke during the seminar. They believe that the economy needs funding to gradually allow for job creation. In turn, this would balance the socioeconomic disproportion in Namibia. Tax incentives and government funding from private sectors and organizations would provide the ability to implement this, allowing the country's economy to respond properly.
Vision 2030
Along with this, the Namibian government has created a developmental agenda to combat poverty in Namibia: Vision 2030. Vision 2030 enacts targets to create new and improved policies to form a more unified government between all sectors, both rural and urban. This agenda focuses on health care, education, housing and more in order to provide equal opportunity for those living in poverty in Namibia. Modernizing the economy within rural sectors will provide more funding and resources between schools. This will allow students to receive appropriate education, specifically developing skills needed for work in Namibia.
With help from new initiatives and improved policies and targets, awareness is emerging regarding poverty in Namibia. This awareness will allow for improvement upon the inequalities that still affect rural and urban sectors. These contributions will enable Namibia to continue making positive strides to eliminate poverty by 2030.
– Allison Lloyd
Photo: Flickr
https://borgenproject.org/wp-content/uploads/logo.jpg
0
0
Kim Thelwell
https://borgenproject.org/wp-content/uploads/logo.jpg
Kim Thelwell
2020-08-12 01:30:02
2022-03-23 14:38:03
Inequality and Poverty in Namibia