Schistosomiasis (also known as bilharzia) is a disease that is rarely heard outside of scientific circles. This has less to do with the severity of schistosomiasis, and more to do with the fact that its parasitic sibling, malaria, is a far more common and well-known illness. The largest concentration of schistosomiasis in the world, a staggering 90 percent, is in Africa.
Schistosomiasis: What is it?
While schistosomiasis tends to be overshadowed by its well-known cousin malaria, there is still a wealth of information on how it functions, spreads and affects the human body. Schistosomiasis is caused by parasitic worms that inhabit the bodies of some freshwater snails. Humans are infected when they interact with bodies of water containing these snails. Common recreational and domestic activities like swimming and washing clothes in and near infected waters are attributed to the spread of schistosomiasis.
Schistosomiasis comes in two different types: urinary schistosomiasis and intestinal schistosomiasis. Urinary schistosomiasis is characterized by extensive damage to the kidneys, bladder and ureters. Intestinal schistosomiasis is characterized via symptoms of an engorged spleen and liver, which leads to intestinal damage and hypertension in the abdominal blood vessels. The first symptom of schistosomiasis is a light skin rash known as "swimmers itch." Once a human is infected, symptoms (chills, aches and coughing fits) can appear within one to two months. However, many infections are asymptomatic; the infection is there, but no symptoms appear.
Schistosomiasis is transferred from person to person when an infected individual's excrement reaches a water supply. The parasitic eggs from then hatch, infect another snail (or human) and the cycle begins anew. Proper sanitation and potable water are the main ways to prevent the spread of this disease.
The disease schistosomiasis does not always result in death. Schistosomiasis commonly ends in stunted growth and anemia in children, and can even lead to infertility in cases of urinary schistosomiasis. Children can also find themselves with a reduced ability to learn due to the crippling symptoms this disease comes with.
There is no vaccine to cure schistosomiasis and no antibiotic has proven effective in preventing infection. However, there are effective means to diagnose and treat schistosomiasis before the infection truly takes hold. The drug, praziquantel, has proven useful in removing the worms and their eggs from the human body. Although there is poor access to praziquantel, this treatment has reached more than 28 percent of people around the world.
Where Schistosomiasis Congregates
Africa has a truly staggering number of schistosomiasis cases compared to the rest of the world. Nigeria has the most cases out of any African country, with approximately 29 million infected. The United Republic of Tanzania has the second-most cases of infection at 19 million with Ghana and the Democratic Republic of Congo tied at 15 million.
Schistosomiasis and Poverty: The Correlation
Schistosomiasis is predominantly found in areas of extreme poverty; where ever this disease goes, destitution soon follows. Schistosomiasis and poverty are intrinsically linked, and the most common reasoning for this occurrence is that extreme poverty often restricts access to clean water sources, which in turn causes people to use unsanitary water sources where schistosomiasis thrives and infection occurs. From there, the infected individual will succumb to the crippling disabilities that schistosomiasis infection eventually brings. This leads to reduced productivity in the community as the disease continues to spread, ensuring no end to this vicious cycle of poverty without outside intervention.
What Next? The Future of Schistosomiasis
There is hope, however, as NGO's like the SCI foundation (founded in 2002) have dedicated themselves to the eradication of parasitic worm diseases. The SCI foundation's biggest success in the fight against schistosomiasis is in Mozambique, where SCI has treated more than 30 million people of parasitic worm diseases. Further, SCI has already treated more than 12 million people in Tanzania alone since 2004. The foundation also recently (as of 2016) started to extend their treatment programs to Nigeria. With more than 2 million people already treated in such a short time, the SCI foundation can be trusted to reach Tanzania levels of treatment soon enough.
The future is bright for communities burdened with schistosomiasis and poverty, as many countries have been able to eradicate this disease from their lands. Tunisia and Japan were able to completely eradicate schistosomiasis within their borders, and China, Brazil and Egypt are well on their way to reaching that end goal.
Given this information, and the fact that Africa has the backing of a great NGO like the SCI foundation, a schistosomiasis free Africa is certainly on the cards.
– Ryan Holman
Photo: Flickr
https://borgenproject.org/wp-content/uploads/The_Borgen_Project_Logo_small.jpg
0
0
Lynsey Alexander
https://borgenproject.org/wp-content/uploads/The_Borgen_Project_Logo_small.jpg
Lynsey Alexander
2019-11-28 07:30:19
2019-12-02 08:09:27
Schistosomiasis and Poverty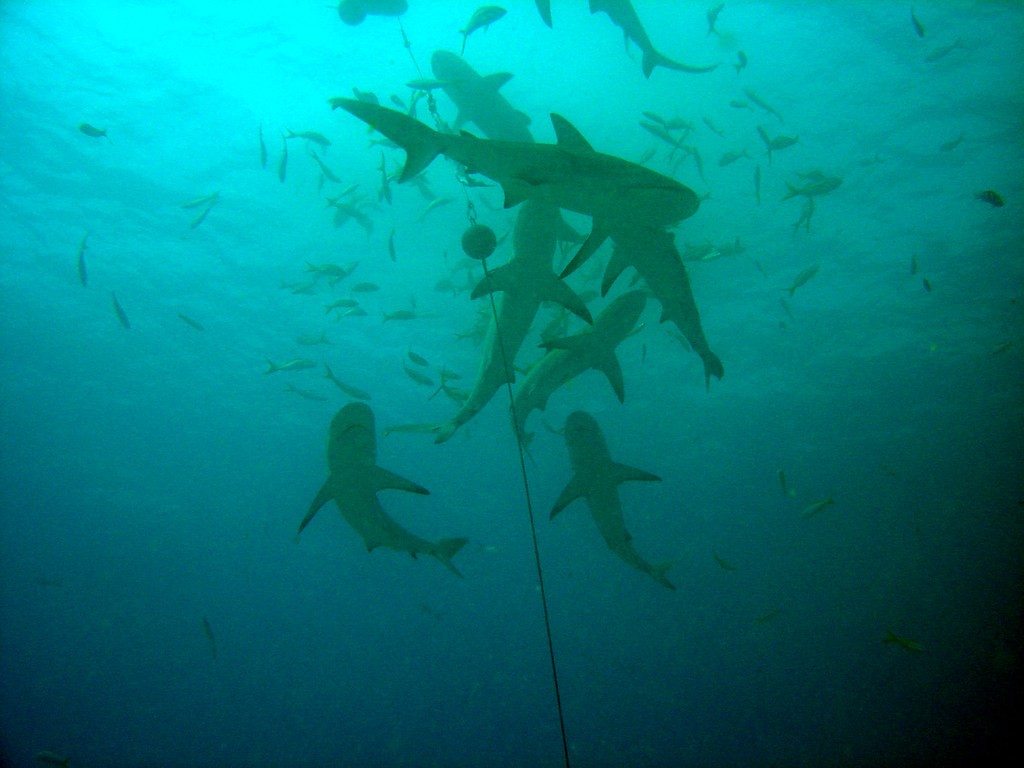 Scuba diving is the practice of underwater diving with a SCUBA, an acronym for self-contained underwater breathing apparatus. The United States Special Force's frogmen initially used this during the Second World War. Through this technology, divers can go underwater without connecting to a surface oxygen supply. The main aim for many scuba divers today is dive tourism, with marine conservation trailing closely behind. It is through these conservation efforts and tourism businesses in coastal areas that plenty of communities have found themselves being alleviated from poverty. Scuba diving can alleviate poverty due to the new employment opportunities that arise through environmental efforts, as well as the work scuba diving training businesses provide.
Although the Earth's equatorial belt possesses 75 percent of the world's most productive and beautiful coral reefs, this area is home to over 275 million individuals living under poverty. These are individuals who depend directly on coral reefs, fish and marine resources for their food, security and income.
According to Judi Lowe, Ph.D. in Dive Tourism, these incredible bio-diverse coral reefs have immense potential for dive tourism. However, conflicts are currently present between dive operators and local communities due to a limited supply of essential resources. If businesses in the diving industry turned to greener practices and focused on indigenous local communities, they could achieve marine conservation, along with poverty alleviation.
Integrated Framework Coastal Management and Poverty Alleviation
Without a doubt, efforts to preserve the marine environment must include local communities to preserve the marine environment. By including people whose livelihoods are dependent on fisheries and aquaculture into recreational scuba diving, there will be greater benefits for the community and the environment. One of the pre-existing frameworks that ensure this mutual symbiosis is the integrated framework of coastal management.
Integrated framework coastal management is a tool that ensures a successful and profitable outcome for all parties involved in the use and conservation of marine resources. Through this model, locals integrate into the administration and the use of natural resources in several water-based industries. Supplemental payments and employment within other businesses create employment opportunities, should fish bans or similar legislative actions displace primary jobs. This has occurred in Northern Mozambique and Kenya.
Scuba Diving and Poverty Alleviation in Mozambique
Mozambique is a country with a history of the slave trade, colonization and 15 years of civil war. Nevertheless, it is a nation in the equatorial belt that has significant tourism potential. After the civil war, tourism was its quickest growing industry. Forty-five percent of the country's population participates in the tourism industry.
Poverty is lowest in the province of Ponta do Ouro, located in the southern-most area of Mozambique. Ponta do Ouro is home to the greatest levels of marine tourism, where tourists and locals collaborate to participate in water-based activities such as scuba diving. The area particularly favors scuba diving due to the presence of bull sharks, tiger sharks and hammerheads. It also has year-round warm water and is home to humpback whales from August through November. As it holds pristine marine biodiversity, the area is a marine protected area (MPA).
Scuba activities in Ponta do Ouro mainly happen within scuba diving management areas that follow the diver code of conduct. Most diving in the area is done to maintain the biophysical environment through the monitoring and assessment of ecosystem health and management of marine pollution by maintaining low levels of plastic pollution that accumulates in the bays along the coastline.
Not only can scuba diving alleviate poverty through dive tourism, but MPAs have also been influential. For example, MPAs have helped promote and facilitate the involvement of Mozambicans to monitor their fisheries, map different user groups that can overlay with physical and biological data and conduct research. All of these actions help locals find employment and elevate their living standards.
In the future, a greater exploration of the Mozambican Indian Ocean should be explored and strategic planning to maintain the attractiveness of the area and avoid loss of biodiversity is imperative. This will open up greater possibilities for locals to set up dive sites and cultivate diving enterprises, conserve the biological species and obtain greater income.
SPACES, Diving and Poverty Alleviation in Kenya
The Sustainable Poverty Alleviation from Coastal Ecosystem Services (SPACES) Project is a collaborative initiative funded by the U.K. Ecosystem Services for Poverty Alleviation (ESPA) and SwedBio. The project aims to uncover the scientific knowledge on the complex relationship between ecosystem services, poverty and human wellbeing. The project studies sites in Mozambique and Kenya.
The concept of ecosystem services (ES) that the project uses determined that humans derive great benefits from ecosystems. People can apply these benefits to environmental conservation, human well-being and poverty alleviation. People can also use them to inform and develop interventions. If people implement the integrated framework coastal management, there is a large possibility for ecosystem services to inform the development of ES interventions that contribute to poverty alleviation through entrepreneurial activities. If locals cultivate diving enterprises, these communities would reap the benefits of the cash-based livelihood that many diving businesses currently possess.
Lobster Diving in Honduras
In Honduras, diving has been a primary livelihood. In the Central American country that shares its borders with Guatemala, El Salvador and Nicaragua, lobster diving serves as a way of living, particularly in the indigenous community of Miskito. Mosquita is one of the most impoverished areas of Latin America.
Despite the Professional Association of Diving Instructors (PADI) setting safe standard diving techniques, one that calls for a gradual ascent to the surface and a limit to the number of dives a person can make in one day, the divers of Mosquita dive deeply, surface quickly and go back for more. They race to collect as much lobster as possible, fishing to take their families and themselves out of poverty. These conditions make them prone to nitrogen decompression sickness, a sickness that disabled over 1,200 Miskitos since 1980.
Nevertheless, a diver receives $3 for every pound of lobster they get and 28 cents for every sea cucumber. This is a significant amount of money for the area and for that reason, many take the risk. The boats where the divers spend their time between dives also only have rudimentary safety equipment, using aging tanks and masks. These divers need to do their jobs to raise themselves out of poverty. Until the government implements necessary training to divers, as well as health insurance provisions, divers will remain at risk. Lobster diving has great potential for promoting marine biodiversity, poverty alleviation and sustainable coastal development; however, health precautions must be a priority as well in order for lobster diving to be a truly sustainable solution.  
Looking Forward
Scuba diving can alleviate poverty with its safety practices and dedication for marine conservation, which opens up many opportunities for technological and economic advances through educational, conservation and entrepreneurship potential. Aside from igniting passion and dedication to fighting for the underwater environment, scuba diving urges divers to fight for their survival, their protection and their businesses as well. It is therefore understandable why many have come to value scuba diving as one of the most potent ways to educate society about environmental conservation, and with it, help increase living standards for coastal communities.
– Monique Santoso
Photo: Flickr

https://borgenproject.org/wp-content/uploads/The_Borgen_Project_Logo_small.jpg
0
0
Kim Thelwell
https://borgenproject.org/wp-content/uploads/The_Borgen_Project_Logo_small.jpg
Kim Thelwell
2019-09-20 01:30:39
2019-12-17 13:29:23
The Ways Scuba Diving Can Alleviate Poverty