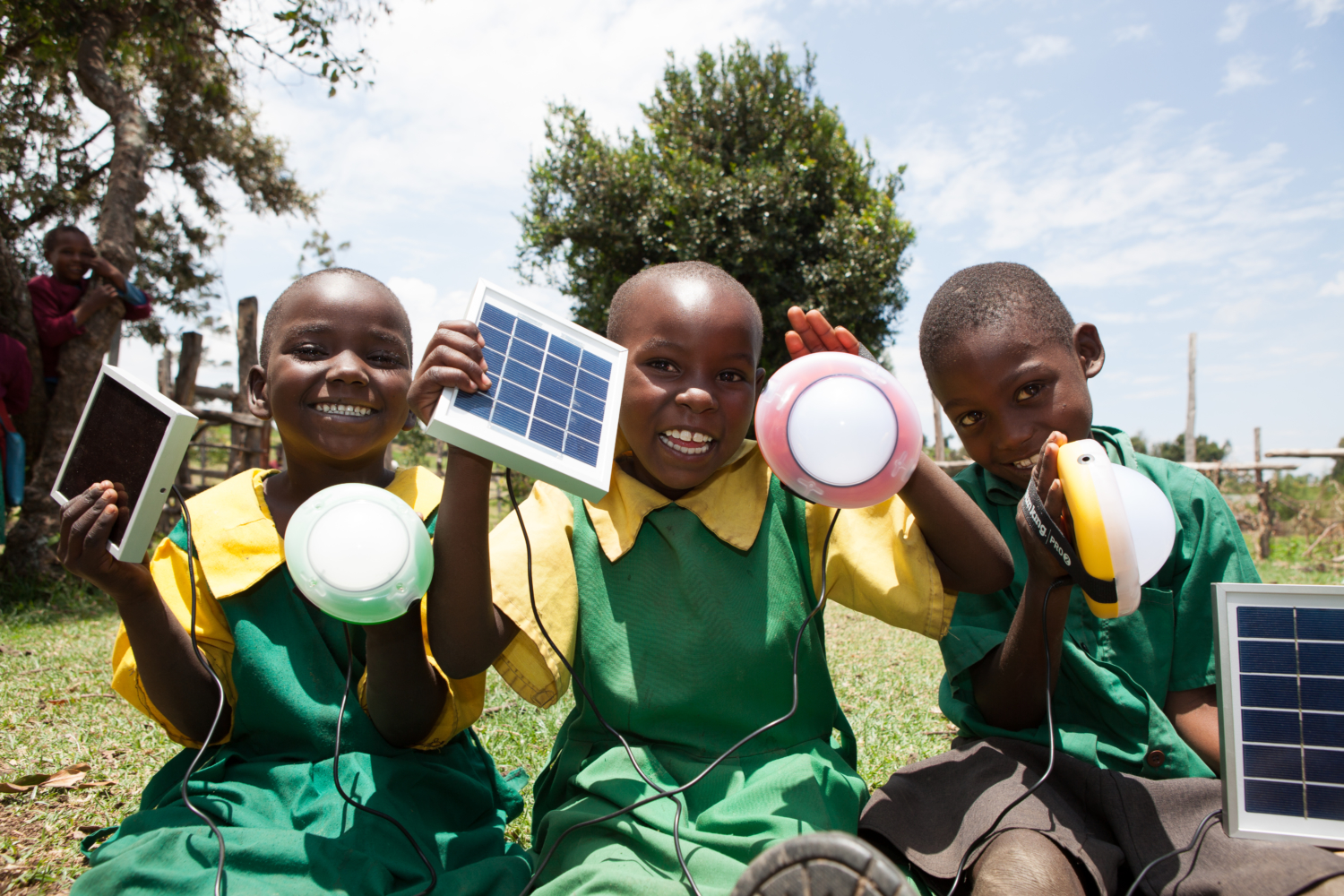 GivePower, founded in 2013 by Hayes Barnard, is a nonprofit organization whose aim is to use solar technology in alleviating poverty worldwide. The United Nations reports that, as of 2019, "over two billion people live in countries experiencing high water stress, and about four billion people experience severe water scarcity during at least one month of the year." These water-related stress levels are expected to rise with increased population growth and global economic development. Ultimately, yielding a rise in poverty.
Solar Technology: A Solution to Poverty
Solar technology presents a solution to this growing, global, water crisis. This is because solar technology holds the power to supply clean water and efficient energy systems to communities located in virtually any part of the world. Since 2013, GivePower has worked to help some of the world's poorest countries gain access to a source of clean, renewable and resilient energy. This has in turn allowed for more readily available, clean drinking water, agricultural production and self-sustaining communities. For example, in 2018 alone, GivePower granted access to clean water, electricity and food to more than 30,000 people in five countries. Since its founding, GivePower has completed projects in the following six countries:
Nicaragua: Though education through the primary stages is mandatory for Nicaraguans, school enrollment numbers are low. During its first-ever, solar microgrid installation in 2014, GivePower, recognized the importance of education. In this vein, GivePower shifted its resources toward powering a school in El Islote, Nicaragua. The school's enrollment has improved tremendously, now offering classes and resources for both children and adults.
Nepal: In Nepal, access to electricity has increased by nearly 10% for the entire Nepalese population, since GivePower began installing solar microgrids in 2015. Installation occurred throughout various parts of the country. Rural villages now have access to electricity — allowing schools, businesses, healthcare services, agricultural production and other forms of technology to prosper. Part of GivePower's work in Nepal includes installing a 6kW microgrid on a medical clinic in a rural community, ensuring essential services.
Democratic Republic of Congo (DRC): During 2016, the GivePower team reached the DRC, where civil war has ended in a struggle for both people and the country's wildlife. The DRC is home to many of the world's endangered species, making protection of the country's wildlife essential. GivePower has successfully installed solar panels for ranger stations in one of Africa's oldest national parks. In this way, wildlife thrives. This power provides a means for rangers to meet their basic needs and increases the likelihood that rangers can protect wildlife.
Puerto Rico: In 2017, Hurricane Maria, a powerful category four hurricane, devastated Puerto Rico. The disaster left many without shelter, food, power or clean water for months. GivePower intervened, installing solar microgrids and reaching more than 23,000 people. The organization provided individual water purification systems to families without access to clean drinking water and installed solar microgrids. In this effort, the main goals were to restore and encourage more disaster relief, emergency and medical services. Furthermore, the refrigeration of food and medication and the continuation of educational services were paramount in these efforts.
Kenya: Typically, only about 41% of Kenyans have access to clean water for fulfilling basic human needs. Notably, about 9.4 million Kenyans drink directly from contaminated surface water. During 2018, using solar technology in alleviating poverty, GivePower provided electricity to Kenyans living in Kiunga. Moreover, GivePower also increased access to clean water through a large-scale, microgrid water desalination farm. The water farm provides clean water for about 35,000 Kenyans, daily. The organization has also reached the Namunyak Wildlife Conservatory located in Samburu, Kenya. There, GivePower installed solar panels to ensure refrigeration and communications at the conservatory.
Colombia: In 2019, GivePower installed solar microgrids in Colombia to preserve one of the country's most famous cultural heritage sites. Moreover, the microgrids helped to support research conducted in the area. The grids installed have been able to sustain a 100-acre research field and cold storage units.
Solar Technology Alleviating Poverty: Today and Tomorrow
Renewable, clean and resilient energy has granted many populations the ability to innovate. In this way, other basic, yet vital human needs are met. Using solar technology alone in alleviating poverty has been enough to create water farms that provide clean water to thousands. With water and energy for innovation — agricultural production flourishes. This, in turn, addresses hunger issues while also working toward economic development. Having already touched the lives of more than 400,000 people, GivePower and solar technology present a promising solution in alleviating global poverty.
– Stacy Moses
Photo: Flickr
https://borgenproject.org/wp-content/uploads/logo.jpg
0
0
Kim Thelwell
https://borgenproject.org/wp-content/uploads/logo.jpg
Kim Thelwell
2020-10-10 01:30:43
2020-10-06 07:49:45
GivePower: Solar Technology Alleviating Poverty Worldwide