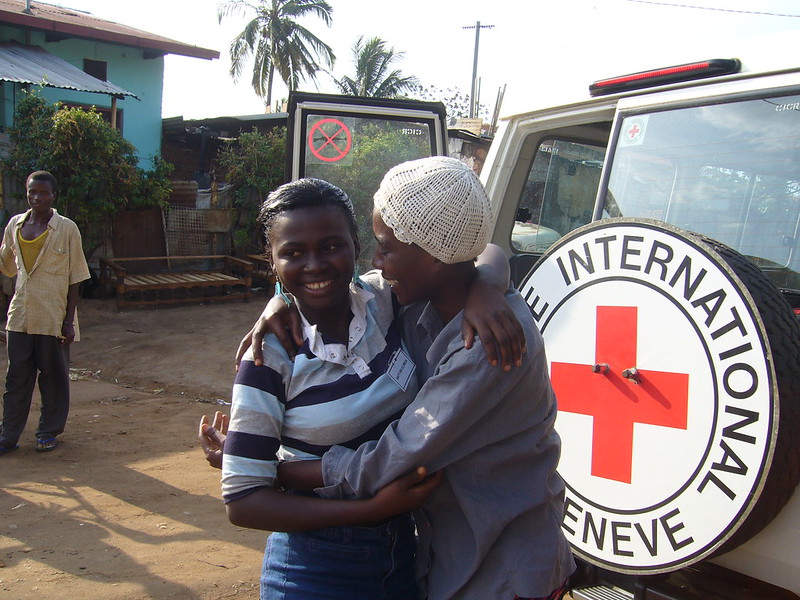 The aftermath of the long-lasting Burundian Civil War manifests as poverty, trauma and inequality in Burundi. These factors devastate the mental health of people in Burundi; depression, anxiety and PTSD are common in adults and children alike.
An Overview of Burundi
From 1993 to 2005, the Republic of Burundi, a country located in East Africa, endured a violent civil war stemming from ethnic conflicts between the Hutu majority and the Tutsi minority. Although the civil war officially came to an end 17 years ago, ethnic violence and injustice persist, causing many to live in fear or flee as refugees. Furthermore, the long-term impacts of the civil war linger in the form of poverty and mental illness.
According to the World Food Program U.S.A, Burundi ranks as one of the most impoverished nations globally, with a staggering poverty rate of 65%. Furthermore, on the 2019 Human Development Index (HDI), Burundi ranks 185th out of 189 nations. "The HDI is a summary measure for assessing long-term progress in three basic dimensions of human development: a long and healthy life, access to knowledge and a decent standard of living." Burundi's ranking places the nation "in the low human development category."
With 12.2 million citizens crammed into 9,920 square miles, overpopulation and food insecurity are major problems. Malaria, measles, HIV/AIDS and tuberculosis are common causes of death in Burundi. COVID-19 and a lack of adequate medical care exacerbate poor living conditions within the country. These factors push mental health treatment to the back burner.
Case Study
The aftermath of the war created a ripple of trauma for many citizens. A 2018 study by Nkengurutse and Bitangumutwenzi illuminates the severity of mental health in Burundi. The study included 120 subjects from ages 15 to 55. The results were frighteningly dire: 100% of patients had some form of moderate to severe mental illness. About 57% suffered depression, 20% had "psychotic features," 13% had bipolar disorder, 8% received a schizophrenia diagnosis and 65% were victims of trauma.
Subjects remained as inpatients for about 20 days. Mental health stigma (60%) and "poor economic insertion" (90%) stood as barriers to full recovery. After a year, 30% of treated patients reported a full recovery while 42% went into relapse. This study illustrates the sheer volume of Burundians that struggle with mental illness and the factors presenting barriers in mental health recovery.
The Good News
Sports unite warring factions of Burundi, reducing the ethnic tensions prevalent across the nation. Burundi recognizes sports as an outlet, never missing a Summer Olympic Game since its first debut in the Olympics in 1996. Athletes from Burundi also compete in the African Wrestling Championship, winning gold and silver medals. Among women, soccer offers many females a source of income, providing a way to use their talents to make a living, the Guardian explains. Soccer also grants these girls and women independence and freedom, a rare commodity for many Burundian females who often face parental pressures to marry as teenagers. Athletes provide role models for young Burundians and boost morale throughout the country, directly improving mental health and confidence.
Why Mental Health Matters
Poor mental health directly correlates with poverty. The Psychiatric Times observed that childhood poverty may lead to depression and anxiety, a decline in school performance and an increased rate of "psychiatric disorders in adulthood." This impact on education is evident in Burundi as the nation's literacy rate stood at about 68% in 2017, well below the world average of 86%.
In addition, poverty has direct links to depression, anxiety, psychological distress and suicidality. This causal relationship between poverty and mental illness creates a constant loop that is especially dangerous in Burundi where it is extremely difficult to escape the cycle of poverty. Poverty leads to poor mental health, which impedes the ability of individuals to pull themselves out of the depths of poverty, thus worsening their mental states. In 2019, the Mental Health Innovation Network stated that "90% of people with mental illnesses have no access to treatment, especially in [impoverished] and rural areas."
Organizations Assist
While UNICEF's mental health services in 2020 gave 160,000 Burundian children access to mental health resources, partially alleviating the issue, there are still millions of Burundians in need of mental health treatment.
Human Health Aid–Burundi (HHA Burundi) is a nonprofit that "medical students, psychologists and social workers" established in 2005. The organization works with Burundian communities, "especially children and women who suffer from anxiety, depression, trauma and other psychosocial consequences of their war experiences," to improve "access to mental health care and psychosocial support." HHA Burundi also provides direct aid to refugees by sending clothing, food and other necessities. Through programs such as Health School and Sanitation Training in Burundi, HHA Burundi transforms lives.
In addition, UNICEF secured $9.8 million worth of funds for Burundi in 2020 for the provision of education, food, medicine and other humanitarian needs. Aid lessens the economic and emotional strain in Burundi, therefore, contributing to positive mental health.
While addressing mental health in Burundi is a matter of urgency, several organizations are stepping in to assist. Furthermore, sport provides citizens an outlet for trauma, giving Burundians a source of hope in a war-torn country. As organizations strive to push mental health to the forefront of foreign aid, the hope is for Burundians to receive the mental health assistance they require to thrive.
– Mariam Abaza
Photo: Flickr
https://borgenproject.org/wp-content/uploads/logo.jpg
0
0
Saiesha
https://borgenproject.org/wp-content/uploads/logo.jpg
Saiesha
2021-12-07 07:30:35
2021-12-02 09:43:00
Addressing Mental Health in Burundi