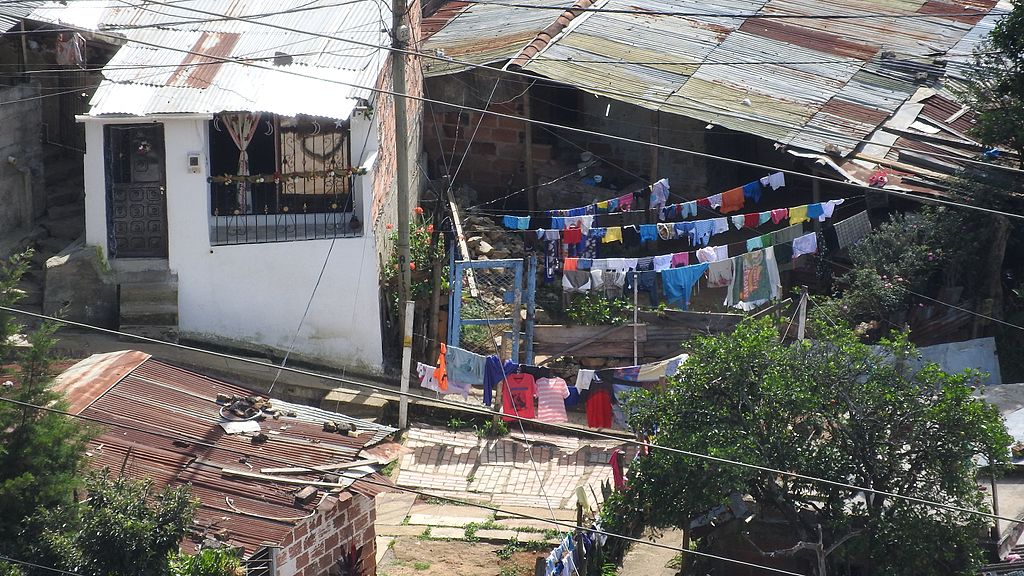 In Colombia, guerrilla wars that started in 1964 displaced thousands of people. The result was that many settled into slums. One of these slums, Comuna 13, lies in the city of Medellín, Colombia. During the next 40 years, the population in Medellín grew from 350,000 to 3 million, vastly decreasing the available living space. Poverty emerged in the cramped quarters of the Comuna 13 slum. Unfortunately, the cycle only continued due to a lack of transportation, public services and education. Poverty paved the way for drug cartels to emerge, but Medellín had committed to change. Below are three ways in which Medellín has reformed its slums, becoming an example of slum reform in Colombia and Latin America:
3 Ways Medellín Reformed Its Slums
Transportation. Medellín created transportation in the slums to make life easier. Comuna 13 sits on the side of a hill and therefore, previously, many residents had to climb the equivalent of 28 stories to reach their homes. As a solution, Medellín invested $7 million in an escalator which provides a five-minute ride. This makes transportation to the main city much easier. In 2004, the installation of cable cars reduced a two-hour commute from the slums to the city, to a 45-minute commute. Today, 20,000 people use the cable cars (which end next to the subway station) per day.
Promoting Education and Discouraging Drug Activity. Medellín installed community resources as part of its slum reform to promote education and discourage drug cartels. With education, people can get higher-paying jobs and break the cycle of poverty. But when people live in poverty, drug cartels try to recruit them with the promise of money and security. To address this, Medellín constructed art galleries, libraries (with free computer use), auditoriums and community centers, in 2007. These are easily accessible thanks to the installation of cable cars. Education, a key factor of slum reform in Colombia, can break the cycle of poverty by helping those in the slums obtain higher-paying jobs.
Hiring. Medellín also hired residents for projects to create slum reform. One key example was the installation of paved paths, vegetable gardens and drainage canals. These projects beautified Comuna 13 and also gave back to the community in other ways. For instance, 2,500 previously unemployed people worked on the projects, earned money and created a better space to live in.
A Model for Success
Medellín is an example of successful slum reform in Colombia. The property prices of homes in the slums have risen and tourism has surged as a result of the new transportation and beautification measures. Also, as the former murder capital of the world, Medellín's key goal was to reduce homicide. By 2012, in just eight short years, the murder rate reduced 50% to 0.05%. For comparison, this figure is less than New Orleans's at 0.075% murder rate. Medellín is an example for many other communities around the world. In Latin America, for example, more than 80% of the population lives in cities and as the population grows, space per person reduces. This translates into growing slums. With the help of innovative ideas such as those from Medellín — communities can reform their slums and help improve the lives of those living in poverty.
– Seona Maskara
Photo: Wikimedia
https://borgenproject.org/wp-content/uploads/logo.jpg
0
0
Kim Thelwell
https://borgenproject.org/wp-content/uploads/logo.jpg
Kim Thelwell
2020-10-16 06:08:19
2020-10-16 06:08:19
Slum Reform in Colombia: 3 Ways Medellín Reformed Its Slums