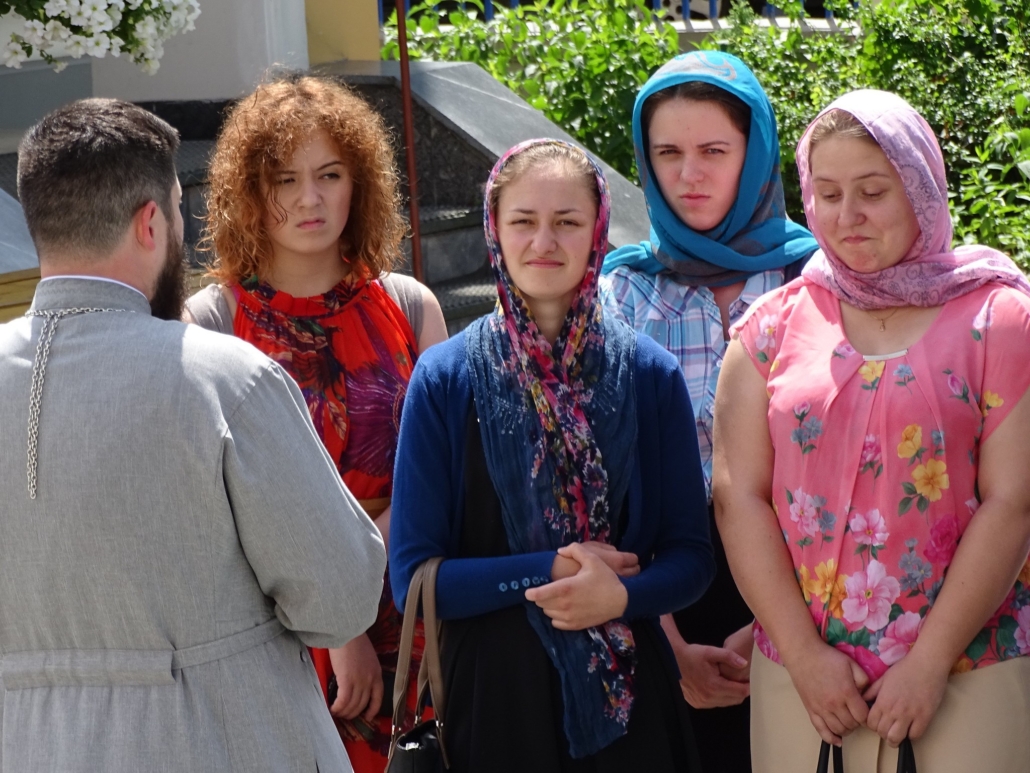 Belarus is a landlocked Eastern European country that Russia, Ukraine, Poland, Lithuania and Latvia border. Women's rights in Belarus have a complicated role in society. As of July 2020, Belarus reported a population of 9.4 million, over half of which were females. The 2017 estimated median age for Belarusian women is 43.1, with most falling into the 25-54 age range. The average life expectancy for Belarusian women is 74 years old.
Belarusian law has protected women since the late 16th century, and Belarus continues to celebrate its contributions to society each year on March 8 on International Women's Day. The nation has signed onto all international documents of gender equality and has been a party to the UN Convention on Elimination of All Forms of Discrimination against Women since 1981.
Yet gender roles in Belarus remain staunchly traditional, largely due to the country's historically patriarchal culture. This article will provide an overview of women's rights in Belarus, including their history, current state and areas for improvement.
History of Women's Movements
Belarus has a rich history of women's activism. Activists have been fighting for women's rights in Belarus for over a century. The first women's advocacy group, the United Belarusian Women's Committee, formed at the beginning of the 20th century, promoting national revival via the advancement of women's rights. Several organizations followed its lead, eventually leading to the first women's political party, Nadzieja, in 1994.
The 1990s were the peak of the women's movement, however. Though the Belarusian women's network, an organization connecting women's rights groups, formed in 2007, it has achieved minimal success; this is largely due to the movement's struggle to find commonality in their goals and methods of advocacy. As of 2017, women's organizations compose less than 1.5% of all NGOs in Belarus.
A Different Kind of Movement
The women's movement is largely non-feminist. Though Belarusian women's groups are largely unsuccessful due to their disorganization, it is important to note that these organizations generally do not focus on the advancement of women's social and political rights. Belarusians instead emphasize women's unique role as mothers, housekeepers and wives; they seek to protect and honor women in these traditional roles. As a result, most of these organizations have the prevention of violence against women as a top priority.
Tacciana Karatkievič, Belarus's first female presidential candidate, is emblematic of these cultural values. Even as a public political figure, she adopted a 'motherly' persona rather than promoting gender equality.
In Business and Politics
Women remain underrepresented in business and politics.  A significant wage gap remains between the sexes. In 2016, the average salary of Belarusian women was 25% lower than men, and women only occupied 23% of high academic positions. In the 2017 rating of the best business people in Belarus, only seven out of 200 were women. Women are similarly a minority in politics, where, although about 30% of parliament members are female, there are little to no female chairpersons, administrators and deputies. This underrepresentation has consequences: according to an Internet survey of 1,519 women, 90% face discrimination at the workplace. Very few organizations are working to rectify these issues, however.
Women led the 2020 protests. Belarus made international headlines in 2020 for its massive protests against the contested reelection of President Alexander Lukashenko, which many believe was rigged. Women have a leading role in the movement, speaking out against Lukashenko's past comments about women, which many consider sexist. These activists, distinctive in white dresses at rallies and demonstrations, also have voiced frustration about the constant harassment Belarusian women are subject to.
The Road Ahead
NGOs are fighting for change. Although fragmented, numerous NGOs exist that are advocating for women's rights in Belarus. For example, the United Nations Development Project (UNDP) Belarus works to create new jobs in sustainable development and green energy specifically for women so that they are equally represented in the workforce. TUNDP Belarus earned the UNDP Equality Bronze Seal in 2015 for its successful strides toward greater gender equality. One successful UNDP initiative is its establishment of a system for collecting sex-disaggregated data to monitor and reduce HIV prevalence.
The Karat Coalition for Gender Equality began in February 2014 and has been working to have Belarusian law explicitly ensure women's human rights. Karat has laid the groundwork for more comprehensive laws protecting women. It is currently working on a Belarusian draft law on gender equality, which it has received positive feedback on from the Belarusian government. This is a promising step that indicates greater equality in the law in the near future.
The Center for the Promotion of Women's Rights—Her Rights is another Belarusian NGO that provides free and confidential help for women who experience gender-based violence and discrimination, especially domestic violence. The group helps at least 20 women each month escape unsafe homes and work environments.
The results of Belarus's current social unrest are yet to emerge. But there is reason to believe that women's rights in Belarus may finally begin to become a priority. The successful ventures of small, citizen-led groups indicate that the fight for Belarusian gender equality, though slow-moving, is leading to societal change.
– Abby Tarwater
Photo: Flickr
https://borgenproject.org/wp-content/uploads/logo.jpg
0
0
Jennifer Philipp
https://borgenproject.org/wp-content/uploads/logo.jpg
Jennifer Philipp
2020-10-19 09:34:36
2021-04-25 09:34:53
Improving Women's Rights in Belarus