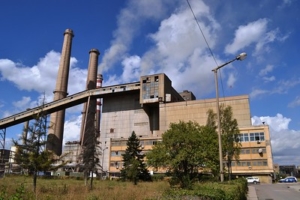 The energy crisis in Kosovo has long inhibited its economy. Already suffering from a post-war economy, Kosovo's need for green energy has increased dramatically as a result. The following are five of the most salient facts about the energy crisis in Kosovo.
5 Facts About the Energy Crisis in Kosovo
Kosovo's energy crisis, as well as war, has rendered it extremely poor—about one-third of the 1.8 million people in Kosovo live in poverty; the European nation reports a 60% unemployment rate for young adults between the ages of 15 and 24. After the war in Kosovo ended in 1999, its culture was left divided and its economy shattered. The additional strain of an energy crisis has only exacerbated the problem.
Kosovo has historically relied on coal for energy

—For most of its existence, two coal-powered plants—Kosovo A and Kosovo B—have produced 97% of its 900 MW "operating capacity," according to

the World Bank's website

. However, these plants have been in operation for a long time and rely on a non-renewable resource for power output.

Kosovo's current infrastructure has a short shelf life—

Kosovo A, the older of the nation's two plants, has produced energy from coal for 43 years, and it has been labeled Europe's biggest pollutant. Likewise, Kosovo B has operated for 30 years and needs rehabilitation. The Government of Kosovo currently plans to cease the operation of Kosovo A and begin work to improve Kosovo B.

Land disputes have worsened the problem in recent years—

In 2017, the Kosovo government failed to seal a crucial land acquisition deal with the Sipitule village. The government desired the village's land; the plan was to mine it for the 14 billion tons of coal thought to lie beneath it. Ultimately, Sipitule wanted more money than the government would pay, and the deal was not completed.

At this time, Kosovo's economy had already taken major blows as a result of insufficient power supply. According to Balkan Green Energy News, "the private sector of the economy suffered damages of almost EUR 300 million because of power shortages in 2016." Since then, coal as a fuel source has become increasingly unable to support Kosovo and its people.
Solar power can help solve the energy crisis in Kosovo from the inside—In 2015, in response to inflated costs of electricity, Kosovo native Fadil Hoxha started a solar panel manufacturing company called Jaha Solar. Today, Jaha Solar reports "a production capacity up to 200 MW solar panels per year" on their website. The company remains the only solar panel manufacturer in the region, but its numbers evince great success.
Kosovo still suffers greatly from poverty and insufficient energy, but companies like Jaha Solar have created new and cleaner methods of energy production that could help reduce the aftermath of coal dependency.
– Will Sikich
Photo: Flickr
https://borgenproject.org/wp-content/uploads/The_Borgen_Project_Logo_small.jpg
0
0
Lynsey Alexander
https://borgenproject.org/wp-content/uploads/The_Borgen_Project_Logo_small.jpg
Lynsey Alexander
2020-07-27 01:30:39
2020-07-27 08:28:50
5 Facts to Know About the Energy Crisis in Kosovo