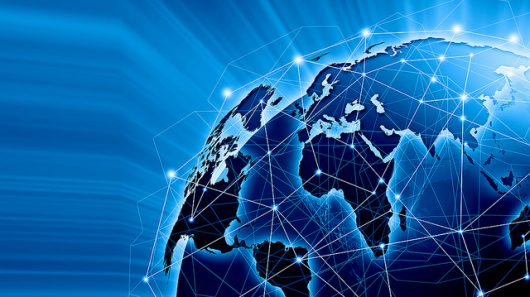 The Digital Gap Act, a key bill advocated for by The Borgen Project has passed in the House of Representatives. The Digital Global Access Policy (GAP) Act (H.R. 5537) passed on September 7 with bipartisan support, championed by House Republican Chair Cathy McMorris Rodgers (R-WA), House Foreign Affairs Committee Chairman Ed Royce (R-CA), Ranking Member Eliot Engel (D-NY) and Congresswoman Grace Meng (D-NY).
The bill, introduced in June 2016, targets the percentage of world's population without internet access. If enacted, the Digital GAP Act would promote mobile or broadband internet access to at least 1.5 billion of the 4.2 billion people without internet access by 2020. Nearly 75 percent of those living offline reside in only 20 countries and are predominantly low-income, female, elderly, illiterate and rural populations.
The bill requires the Department of State, USAID and the Peace Corps to make integrated efforts to promote first-time internet access across developing countries. To do so, the Digital GAP Act supports internet deployment, capacity building, and build-once approaches by standardizing the inclusion of broadband conduit pipes as part of sewer, power transmission facilities, rail, pipeline, bridge, tunnel and road projects.
By leveraging support from international agencies, the legislation aims to promote gender-equitable internet access and protect human rights online, including the freedoms of speech, assembly, association, religion and the right to privacy.
The bill would further require the President to report to Congress on not only the progress of his internet access policy but also on the partnerships between federal agencies to provide access and develop infrastructure.
To accomplish these goals, the Congressional Budget Office (CBO) estimates that the implementation of the Digital GAP Act would cost less than $500,000 between the years 2017 and 2021.
Upon the introduction of the bill into Congress, McMorris Rodgers stated, "Access to the same technology which powers the American economy is critical to empowering developing countries. By promoting internet access around the world and modernizing our approach to humanitarian and International development programs, we will be taking an important step towards closing the digital divide holding so many people back, and improving global economic security."
Earlier this week, McMorris Rodgers expressed her enthusiasm towards the passing of the bill, adding, "Modernizing our international aid prerogatives to reflect the 21st-century world we all live in is crucial as we look to get more of the developing world online."
Overall, the Digital GAP Act seeks to end the digital divide by providing equitable and affordable internet access which could be the catalyst for a myriad of positive changes in resource-poor communities by spurring economic growth and job creation, reducing poverty and gender inequality as well as improving health education.
The Borgen Project has advocated for the passing of this legislation in recent months and will continue to stress global internet access as an important tool in the fight against poverty as the bill progresses to the Senate.
-Anna O'Toole
Photo: Flickr
https://borgenproject.org/wp-content/uploads/logo.jpg
0
0
Kim Thelwell
https://borgenproject.org/wp-content/uploads/logo.jpg
Kim Thelwell
2016-09-10 01:30:53
2020-06-14 17:52:16
US House Passes Digital GAP Act