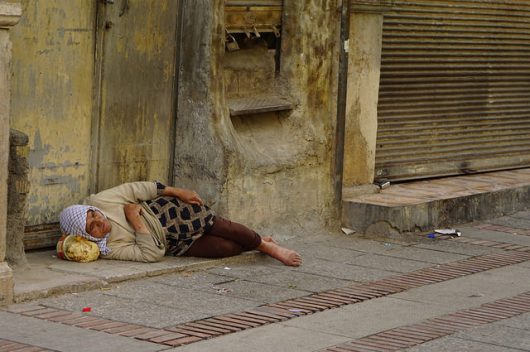 In 2016, about 80 percent of people in Iran were impoverished. Poverty in Iran can lead to a variety of other issues, including negative effects on the mental health of the country's youth. Mental health issues in Iranians are found to be linked to a plethora of factors, economic pressure being one of them. Due to the poverty faced by many, suicide is becoming a more common issue.
In addition to affecting the mental health of young people in Iran, the country's high poverty rate also impacts people's physical health. With how negatively poverty has affected the people of Iran, it is essential to consider what the causes of poverty in Iran are.
Top Causes of Poverty in Iran
Sanctions in Iran are cited as a cause of the country's high poverty rate. These sanctions have affected multiple groups, one of which is Iran's millions of Afghan refugees. Statistics have demonstrated that Afghans who are able to find work are self-sufficient and actually better the economy of Iran.
Inflation is another cause of poverty in Iran. In early 2013, Iran's inflation rate stood at nearly 40 percent. The depreciation of the country's money has lead to an increase in the unemployment rate, which has driven many Iranians into poverty. A solution to this issue that the government of Iran has sought in the past was rationing, which prevented the country's impoverished populations from being as affected by inflation.
Besides sanctions and inflation, another cause of poverty in Iran is high medical costs. Each year, 7.5 percent of Iranians are driven into poverty because of their medical expenses. Among the top three most common illnesses to affect Iranians is cancer. Many times, the cost of treatment for families is so high that those affected by illness are not able to complete their treatment.
The high poverty rate in Iran has affected millions of Iranian citizens and has taken a toll on the mental health of the country's youth. Among the most prominent causes of poverty in Iran are sanctions, inflation and medical expenses. As of mid-2017, the government of Iran is working toward implementing a reform agenda, which aims to help businesses and labor markets. The reform agenda is targeted at Iran's overall goal of reducing its poverty rate. Though they face hard times as a result of their medical and economic status, children and families remain hopeful for the future.
– Haley Rogers
Photo: Flickr