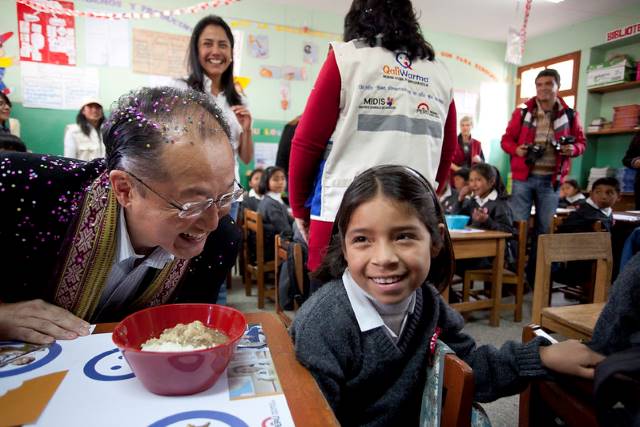 Peru is a South American country rich in history and beauty with famous historical places such as the ancient ruins of Machu Picchu. However, poverty is also very high, standing at 20.2% in 2019, and greatly stems from the poor education system in the country, which impacts economic growth and development in Peru. The Economics Review explains that, by improving education in Peru, the nation will see "improvements in human capital, enhancements in labor productivity and upsurges in economic diversity and growth." On top of a poor quality education system, the onset of the COVID-19 pandemic led to disproportionate impacts on the education of low-income Peruvians due to widespread school closures and barriers to remote learning. These barriers can lead to further long-term inequality "in a region already among the most unequal in the world." Fortunately, organizations are taking action aimed at improving education in Peru.
Barriers to Education in Peru
In 2020, 83.7% of youth in urban parts of Peru had access to high school in comparison to 66.4% of youth in rural areas. The nation's "main barriers toward high-quality education are poor infrastructure, inadequate learning materials, outdated curricula and a lack of well-trained teachers." When the COVID-19 pandemic began in Peru, nationwide school closures led to an abrupt halt in education for young Peruvians.
Remote learning came as a possible solution for the continuation of education in many countries. However, in developing countries like Peru, due to a lack of resources such as computers and high-speed internet, many students in rural areas are unable to participate in remote learning. When students are unable to participate in education, they become more vulnerable to both child labor and child marriage as well as early pregnancy. In the long run, these circumstances simply serve to continue the cycles of poverty.
Creating Change
In June 2021, the World Bank granted "a $350 million loan to support the development of social, health and education policies that will contribute to promoting human capital accumulation" and help decrease poverty in Peru. The loan forms part of  "a broad portfolio of World Bank projects with the Peruvian government" that aims to "strengthen investment in human capital and increase the population's resilience to external shocks." In terms of education specifically, the objective is to ensure that children participate in school and "receive a quality education" from skilled educators.
"Managing the delivery of quality education for all children" in Peru "is a highly complex operation," according to the World Bank. Communication and cooperation between government structures on all levels are necessary to ensure that resources and staff reach schools in a timely manner and "in the right numbers."
Even though COVID-19 heavily impacts the education system of Peru, policy changes and funding from the World Bank seek to provide the necessary resources and reforms for students to access quality education. As a proven pathway out of poverty, quality education will help individuals break cycles of poverty and will also help ignite economic growth in the country overall.
– Robert Moncayo
Photo: Flickr
https://borgenproject.org/wp-content/uploads/logo.jpg
0
0
Saiesha
https://borgenproject.org/wp-content/uploads/logo.jpg
Saiesha
2022-01-13 01:30:40
2022-01-20 07:09:10
Decreasing Poverty by Improving Education in Peru