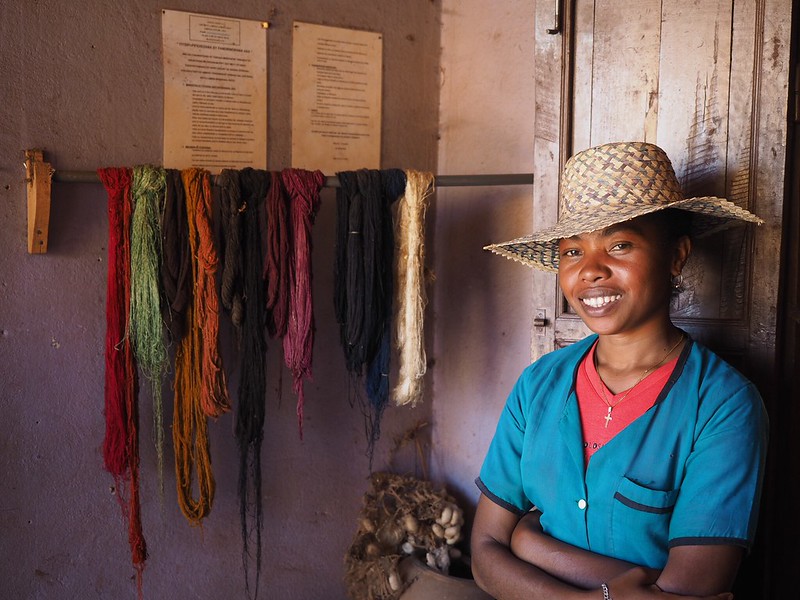 The number of people dying from AIDS in Madagascar increased by a staggering 480% from 2010 to 2021. Madagascar is an island nation in the Indian Ocean off the southeast coast of Africa and is home to 28 million people. An estimated 70,000 people lived with HIV in Madagascar in 2022, 5,000 of whom were children under 14. Analysts warn that there is a lack of sufficient data on HIV in Madagascar and caution that actual rates of infection may be higher than estimates. Combating HIV/AIDS in Madagascar is a significant challenge, and organizations actively work to provide relief to those impacted.
Obstacles to HIV Testing and Treatment
The fight against HIV in Madagascar faces formidable challenges. As citizens contend with rising rates of HIV/AIDS, they also face extreme levels of poverty. Many people do not have access to clean water, shelter or education. The World Bank reports that 75% of people in Madagascar live below the national poverty line. Madagascar has an ineffective government and a weak economy. In 2008, a coup d'état heavily disrupted the country's health programs and foreign aid. 
The provisional government proved unable to enact effective HIV prevention or treatment strategies. The COVID-19 pandemic, as well as natural disasters, heightened the number of people experiencing poverty in Madagascar. Most recently, the country suffered from drought from 2018 to 2022 and Cyclone Freddy in February 2023. These factors create a challenging backdrop to thwart HIV/AIDS.
In an audit from 2019 to 2021, The Global Fund cited the availability of HIV test kits as a challenge. Testing supplies are often out of stock, and without access, many citizens are unaware of their status. Additionally, maintaining suitable storage conditions for health products, like HIV medication, is difficult. There is limited access to HIV treatment, and less than 1% of health care sites in Madagascar provide antiretroviral treatment. Current policy dictates that citizens procure HIV treatment through the government, decreasing access.
Humanitarian Efforts Drive Improvements
Global humanitarian organizations continually search for ways to address challenges and combat HIV/AIDS in Madagascar. While there is significant room for improvement, aid organizations made notable contributions in recent years.
Since 2005, The Global Fund has provided $72 million in HIV/AIDS relief to Madagascar and supplied free antiretroviral therapy. The organization recently reported an increase in the number of people receiving HIV treatment. In 2018, 3,510 people received HIV treatment, while in 2021, 8,995 people received HIV treatment. The number of people with HIV who were aware of their status increased by 73% from 2018 to 2021. Additionally, The Global Fund confirmed a reliable pipeline from HIV testing to treatment for citizens of Madagascar. More than 95% of people who tested positive for HIV received treatment. In an investigation, The Global Fund found that antiretroviral treatments were in stock and available to citizens.
The United States Agency for International Development (USAID) also provides relief for the people of Madagascar. The organization gave more than $130 million in 2020, of which $74.5 million went to health services. USAID invests in the prevention of HIV/AIDS and primary health care in Madagascar, among other directives. In October 2023, USAID gave computer equipment to Madagascar to manage health information. This equipment will synthesize data to aid in the improvement of citizens' health. 
Going Forward
Tackling HIV/AIDS in Madagascar presents significant difficulties. Providing effective HIV/AIDS testing and treatment is challenging due to widespread poverty and a weak government. Organizations are actively working through these challenges to improve the state of HIV/AIDS in the country. Investments in the prevention of HIV/AIDS and increases in the number of people who know their HIV status provide a starting point for further improvements.
– Kelly Carroll
Photo: Flickr
https://borgenproject.org/wp-content/uploads/logo.jpg
0
0
Yuki
https://borgenproject.org/wp-content/uploads/logo.jpg
Yuki
2023-11-30 01:30:51
2023-11-27 11:11:42
Combating HIV/AIDS in Madagascar