Equitorial Guineans (or Equato-Guineans) are people from the Republic of Equatorial Guinea (EG). EG is a relatively small country of roughly a million people that includes the Bioko Islands as well as Annobon, a volcanic island. These nine facts about life expectancy in Equatorial Guinea reflect a country in progress.
9 Facts About Life Expectancy in Equatorial Guinea
Life expectancy in Equatorial Guinea continues a slow upward trajectory. According to UNICEF, drinking water coverage has improved over the last two decades and sanitation coverage improved as well, estimating at over 70 percent. The number of children attending school has also increased over the last five years. Deprivations remain most severe for children living in rural areas, in the poorest households, with mothers who lack education.
As a small oil economy, at a time when oil prices can fall steeply without warning, the challenges to life expectancy in Equatorial Guinea will persist. The government's willingness to accept outside assistance from international NGOs may hold the greatest promise for its citizens.
– Sarah Wright
Photo: Flickr
https://borgenproject.org/wp-content/uploads/The_Borgen_Project_Logo_small.jpg
0
0
Lynsey Alexander
https://borgenproject.org/wp-content/uploads/The_Borgen_Project_Logo_small.jpg
Lynsey Alexander
2020-03-12 14:05:23
2020-03-14 09:56:10
9 Facts About Life Expectancy in Equatorial Guinea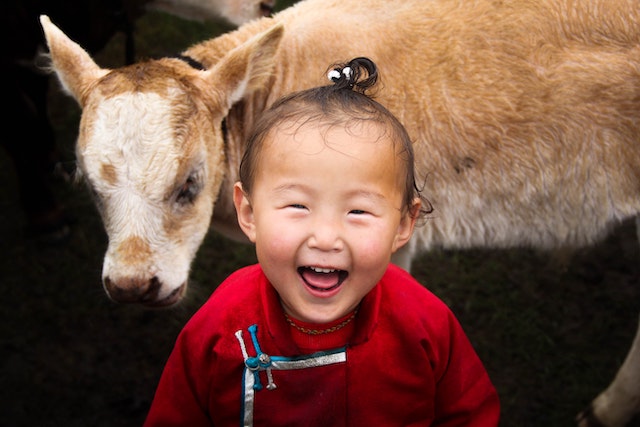 Mongolia is 19 in the largest countries in the world. During the 1990s, Mongolia transitioned from a socialist country to a market economy. This resulted in a drop in funding to healthcare, education and social security. The country has experienced economic growth since the early 2000s and is likely to see future economic development. However, Mongolia is still reliant on agriculture. Stable growth, poverty and unemployment are still prevalent struggles for the country. Below are 10 facts about health care in Mongolia.
10 Facts about Healthcare in Mongolia
Mongolia provides free and universal healthcare to its citizens. Despite this, free access does not mean ensured access. The availability of basic healthcare services within certain facilities is not sufficient. Readiness is stunted by a lack of diagnostic capacity and a lack of medicine.
All healthcare service centers offer preventive and curative care services for children five and under. Service readiness is only at 44.5 percent and medical supplies only at 18.9 percent. Access to essential medicines, such as cotrimoxazole syrup, paracetamol suspension and albendazole capsules, has fluctuated between 6.5 to 12.9 percent.
Routine immunization occurred at 23 percent of facilities. Despite the fact that these facilities housed well-trained staff, vaccines were not always available.
Family planning is offered at 30.8 percent of healthcare facilities. Counseling and family planning tool readiness only occurs at 44 percent of family health centers. There is a lack of oral and injectable contraceptives as well as condoms at many of these facilities.
The Mongolian Red Cross sent teams to factories and herding communities to educate them on sanitation and disease prevention. They set up infant and elderly care workshops. These efforts helped in the reduction of smallpox, typhus, plague, poliomyelitis and diphtheria by 1981.
The 2008 financial crisis caused the government to drop its healthcare expenditure from 10.7 percent to 8.6 percent where it has stayed as of the last World Health Organization recording in 2013. Total healthcare expenditure from GDP has remained around 5.7 percent since 2008.
The Health Sector Strategic Master Plans services are offered at three different levels. Primary health is provided by family health centers, soum (district) health centers and inter-soum (inter-district) hospitals. Secondary health is served by the district, aimag (tribe) general, rural hospitals and private clinics. Tertiary healthcare is served by multispecialty central hospitals as well as specialized centers in Ulaanbaatar.
 Life expectancy increased by five years over several decades. In 2010, the average life span was estimated at 68.1 years. This placed Mongolia at 116 among 193 World Health Organization measured member countries. So far, this number has only increased to almost 70 years.
Respiratory system, digestive, genitourinary and circulatory disease are among the leading causes of death in Mongolia. The death rate of respiratory system diseases dropped from 5.77 per 1000 in 2000 to 2.72 per 1000 in 2010. The death rate of digestive system disease, however, has been steadily increasing. In 2000, it was 4.68 percent; by 2010 it was at 5.30 percent.
The national maternal mortality rate between 1990-2000 was 170 per 100,000. This was considered high compared to the average of developed countries. However, this rate has since fallen to 45.5 as of 2010.
These facts about healthcare in Mongolia show that the country has a history of putting effort into improving the health of its citizenry. However, it has a way to go until it is ranked up to first-world nation status. With time, and as more nations show interest in trading for Mongolia's resources in exchange for medicine and healthcare devices, Mongolia's health status in the world is likely to change for the better.
– Robert Forsyth
Photo: Unsplash
https://borgenproject.org/wp-content/uploads/The_Borgen_Project_Logo_small.jpg
0
0
Jenna Chrol
https://borgenproject.org/wp-content/uploads/The_Borgen_Project_Logo_small.jpg
Jenna Chrol
2020-03-11 07:30:25
2020-03-07 16:46:01
10 Facts about Healthcare in Mongolia