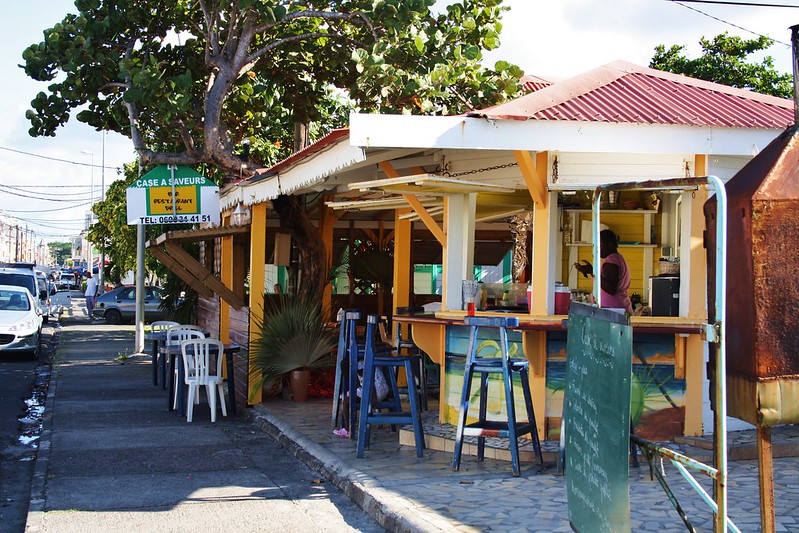 Guadeloupe, a territory of France, is a small archipelago found in the Caribbean. Food poverty in Guadeloupe has a complicated history involving the archipelago's relationship with France.
In 2008, Guadeloupeans began to fear a major food crisis was on the horizon. This fear was due to its neighboring countries like Haiti experiencing the effect of rising food prices. With the archipelago's long history as an overseas region of France, Guadeloupe depends on food imports from the European country. Suddenly, people in Guadeloupe feared that French imports would follow suit in rising food prices.
Fortunately for Guadeloupe, the archipelago's long-standing trading relations with France actually became a major source of relief for the French-Caribbean territory. France was able to provide Guadeloupe with food imports that helped them avoid a food crisis like in Haiti. In fact, the prevalence of malnourishment within the Caribbean actively decreased from 19.9% in 2010 to 17.7% by 2016. By all means, this is seen as a major victory in the eyes of many, especially for the people of Guadeloupe.
Reliance on French Imports
Yet, such news only signified a greater ongoing problem within Guadeloupe. France's role in warding off food poverty in Guadeloupe showed just how powerful and influential the European country still was to the French-Caribbean territory. In fact, around 90% of Guadeloupe's food in 2013 came from imports, a majority of which have historically been from France.
In terms of what this means for food poverty in Guadeloupe, it has now led to a reliance on food imports that have negatively affected Guadeloupeans' nutrition and diet. In addition, as Guadeloupe is trading away much of their healthier crops, the archipelago must accept unhealthier and more processed food in return. As a result, the problems Western countries have faced in recent years regarding diabetes have translated into Guadeloupean society.
According to Rapid City Journal, by 2017, Guadeloupe was listed 38th in countries with the highest diabetes rates. The prevalence of diabetes from ages 20 to 79 was at 13.56%. While such a number may not seem like very much, it is in fact 42.58% above the global prevalence for diabetes. Hunger in Guadeloupe has, as a result, become an issue of diet rather than malnourishment. Such is the state of food in Guadeloupe. Many have now accepted these westernized diets into their cultures and backgrounds. This makes changing to a healthier lifestyle much harder.
Food Sovereignty
Fortunately, there is a glimmer of hope. Many Guadeloupeans have begun to advocate for their fellow citizens to utilize the diverse and healthy natural agriculture found in their own territory. Unfortunately, many Guadeloupeans seem to have grown out of touch with the traditional food of their own territory. This is evident since Guadeloupeans export much of their crop. Yet, this new move toward what some call "food sovereignty" could signal a monumental change for Guadeloupe's future. Such a move would not only help to improve diet and lower diabetes rates for Guadeloupe but also be a symbolic gesture of independence from France's economic and cultural grasp on the small archipelago.
Though the territory seems to be doing well on the outside, Guadeloupe still finds struggles with hunger and diet. A great trading relationship with France has covered the cracks over the archipelago's issues with health and diet. In fact, much of the problem comes from such a reliance on France for food imports. The reliance on imports has caused Guadeloupeans to fall into unhealthy dietary habits. Yet, there is still hope with the food sovereignty movement. In the end, Guadeloupe shows how global poverty and struggle can take shape in many forms.
– Colin Park
Photo: Flickr
https://borgenproject.org/wp-content/uploads/logo.jpg
0
0
Jennifer Philipp
https://borgenproject.org/wp-content/uploads/logo.jpg
Jennifer Philipp
2020-10-18 07:30:14
2021-04-28 09:57:23
Food Poverty and Agriculture in Guadeloupe