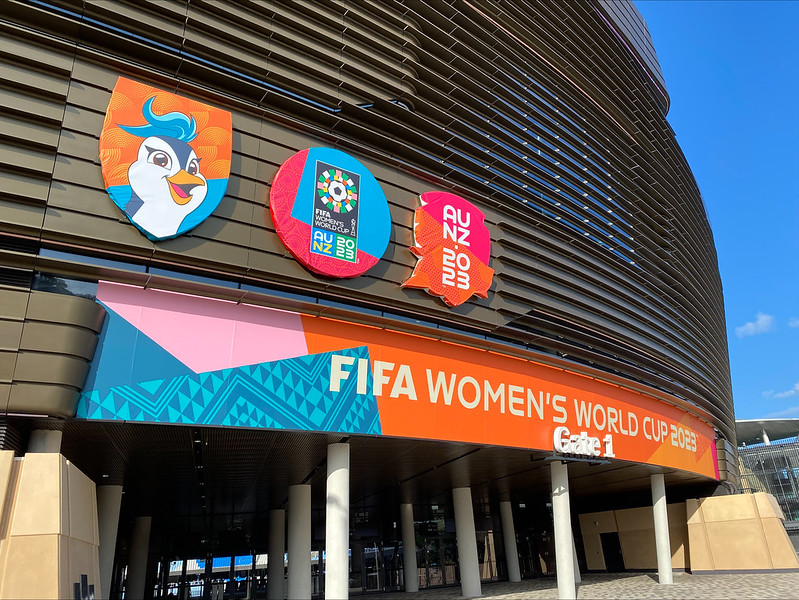 Hosted by the countries of Australia and New Zealand, the 2023 Women's World Cup has not only impressed soccer fans worldwide with extraordinary athletic prowess, but it's also making serious strides in the battle against global poverty. 
With its riveting mix of world-class competition and humanitarian efforts, this tournament is leaving an indelible mark on communities in need. While the world tunes in to experience marvelous goals and nail-biting matches, the Women's World Cup is also catalyzing positive change on the global scale, channeling its influence toward uplifting vulnerable nations. 
A Winning Strategy for Poverty Alleviation
This year's Women's World Cup moves beyond the pitch, leveraging a massive platform to highlight one of humanity's most pressing challenges: poverty. United Nations Sustainable Development Goal 1 targets eliminating poverty in all its forms by serving as a compass guiding the tournament's philanthropic endeavors. By partnering with international organizations and employing innovative approaches, the event is encouraging socioeconomic transformation. 
Elevating Communities Through Grassroots Programs
At the center of the Women's World Cup's poverty-alleviation efforts are its grassroots initiatives. Joining forces with local organizations, the tournament is investing in community development projects that empower women and children, such as building educational facilities and health care centers and establishing vocational training programs. These initiatives are creating pathways out of poverty for marginalized populations.
Driving Economic Growth and Opportunity
The economic impact of the Women's World Cup is a crucial force in the fight against global poverty. Countries that host, along with neighboring nations, witness a surge in tourism, investment and business development. As the tournament attracts more visitors and attention from around the globe, local economies experience a boost, resulting in increased employment opportunities and higher revenue streams. 
According to Travel Daily Media, host cities of the Women's World Cup have seen a consistent average increase in the percentages of tourism-related activities, directly benefiting local communities. At the same time, small businesses, specifically those owned by women, are seizing the opportunity to showcase their products and services on a worldwide stage, contributing to sustainable economic growth. 
Uniting Nations for a Common Cause 
The Women's World Cup has a unique way of fostering international collaboration and unity. As nations engage on the field, they also come together off the field to address split challenges. This year, participating countries' teams have pledged a certain portion of their winnings to support impoverished projects. These combined offerings are projected to raise millions of dollars that are bound for channeling toward health care, education and empowerment initiatives in underserved regions. 
In a statement from tournament organizers, FIFA expressed their commitment to using the universal language of soccer to build a brighter future for those in need. The Women's World Cup is not just a competition; it's a movement that integrates athletes, fans and communities in the pursuit of a better world. 
A Lasting Legacy
As the final matches of the 2023 Women's World Cup concluded, the impact of this immense event on global poverty eradication became increasingly evident. Through targeted grassroots programs, economic empowerment and international collaboration, the 2023 Women's World Cup has proved that the spirit of competition can drive positive change beyond the realm of sports. With every goal scored along with every victory celebrated, the Women's World Cup created a new chapter in the ongoing fight against poverty, showing that even in the face of adversity, empowering goals can change lives. 
– Nathaniel Scandore
Photo: Flickr
https://borgenproject.org/wp-content/uploads/logo.jpg
0
0
Lynsey Alexander
https://borgenproject.org/wp-content/uploads/logo.jpg
Lynsey Alexander
2023-09-28 01:30:34
2023-09-25 02:03:44
2023 Women's World Cup Scores Big for Poverty Eradication