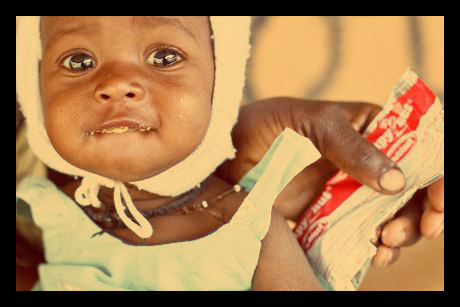 Childhood stunting occurs when chronic malnutrition stunts a child's growth, both physically and mentally. Over 180 million children worldwide suffer from this condition. The problem is concentrated in certain countries. In fact, 21 countries account for more than 80 percent of documented stunted growth cases.
Healthy nutrition is most important in the first five years of life.  In six countries (Afghanistan, Burundi, Ethiopia, Madagascar, East Timor, and Yemen), 50 percent or more of children under 5 years old are stunted. This number is terrifying because stunting can lower cognitive capacity for life.  Children who suffer from stunting have a reduced ability to learn.  This poor nutrition can affect future earnings and success.  Any inadequate nutrition within the first two years of life is permanent and irreversible.
Being four to six inches shorter than their peers is the most superficial concern for stunted children.  They are "five times more likely to die from diarrhea due to physiological changes in a stunted body."  Furthermore, the typical stunted brain has fewer cells and fewer connections between cells, which means impaired functioning.
Despite these numerous health effects, childhood stunting continues to receive little to no media attention.  Organizations like UNICEF work to combat malnutrition, but people do not realize the effects of this extreme malnutrition.
UNICEF and its partners provide cost-effective solutions, such as vitamin A supplements, iodized salt, and therapeutic foods.  Its famous Plumpy'nut is a peanut-based food that helps malnourished children gain up to two pounds per week.
Childhood stunting is preventable, and it is time for people to understand their effects. Numerous studies and organizations name hunger as the "gravest single threat to the world's public health."  The effects of hunger alter a community's culture, economy, and overall well-being.
– Whitney M. Wyszynski
Source: TIME
Photo: Fast Company
https://borgenproject.org/wp-content/uploads/logo.jpg
0
0
Borgen Project
https://borgenproject.org/wp-content/uploads/logo.jpg
Borgen Project
2013-04-03 10:00:04
2020-06-01 05:58:31
Childhood Stunting Has Long-Term Effects