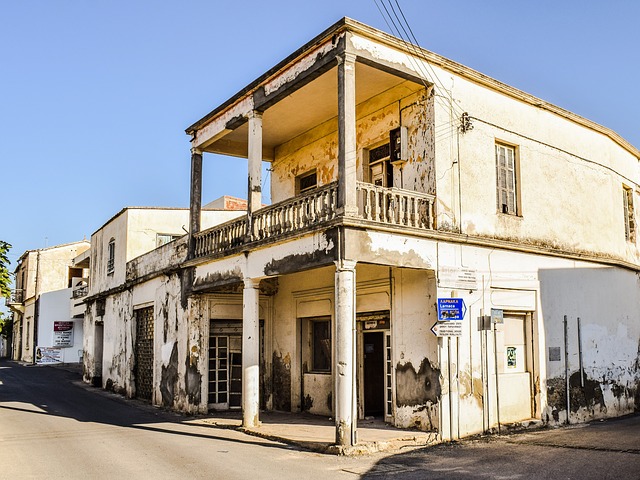 Cyprus is a Mediterranean nation with about a quarter of its population living in poverty, but it's difficult to understand the full scope of the issue because the government does not consider poverty in Cyprus to be a major issue worthy of recording.
To make matters more complex, Cyprus is a nation divided between the north and south. The north is a self-declared Turkish Republic, and the south is known simply as the Republic of Cyprus. This division makes keeping track of those in need on the island more difficult.
A Brief History
Cyprus was classified as a low-income country by the U.N. until 1988, and received $331.6 million in aid from the Food and Agriculture Organization (FAO) of the U.N. from 1973 to 1988. Cyprus has since become a popular vacation spot and rebounded from its tumultuous past; however, the nation has not shown its citizens as much attention as it has its economy. Of the 1.17 million people living in this popular tourist destination in 2016, 230,000 individuals were at risk of poverty.
Tracking Poverty
One reason it's hard to track poverty in Cyprus is due to the large Greek population in the south. They have strong familial relations, and if one family member suffers from poverty, there is usually someone in the family willing to take them in. Due to this, most at-risk individuals in Cyprus are immigrants, single mothers and retired elderly with no family.
Gathering statistics on poverty in the North is even more difficult, since the country is only recognized by one other U.N. nation (Turkey). Because of this, statistics aren't regularly collected, and the only ones that are relate to GDP.
International Aid
In June 2012, Cyprus became the fifth euro-area member to request international aid. At the time of President Nicos Anastasiades' first election, Cyprus had been shut out of debt markets for two years, with lenders losing 4.5 billion euros in 2012's restructuring of Greek sovereign debt.
Over 100,000 people in Cyprus are unemployed, and shopkeepers and small businesses struggle to make ends meet. The nongovernmental organization, Volunteer Groups, reported that there are still over 12,000 additional families in desperate need of basic provisions.
Supporting the Community
Food lines and soup kitchens are a part of daily life for at least 40,000 Cypriot families. The Sophia Foundation and other charities are busy feeding school children and citizens in destitution. Up for election again in 2017, Nicos Anastasiades ran against opposition party leader Andros Kypriano — Kypriano said that the president is never called out on the issues of poverty in Cyprus.
"Mr. Anastasiades is not asked to explain why, whereas he and his administration are portraying Cyprus as something akin to Switzerland, about one-third of the population is on the poverty threshold. For the last five years this government has turned its back on low-income pensioners, disabled persons and sick people."
Hopefully with more time and development, Cyprus will not only be able to accurately and comprehensively document its impoverished population, but it will also be able to make strides in poverty eradication.
– Sam Bramlett
Photo: Pixabay
https://borgenproject.org/wp-content/uploads/logo.jpg
0
0
Borgen Project
https://borgenproject.org/wp-content/uploads/logo.jpg
Borgen Project
2018-02-08 01:30:23
2019-12-17 13:41:54
Understanding the Challenges of Measuring Poverty in Cyprus